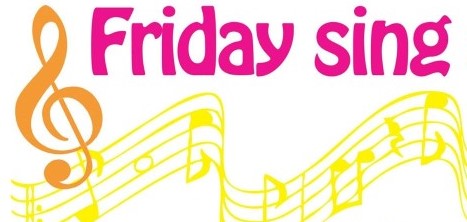 Pay a visit to Age UK East Grinstead & District's 'Musical Fridays'. Our Community Hub is open every weekday offering a range of activities, but every Friday we host a day of music, from Anna's piano-playing - or accordion-playing, or violin-playing (but not at the same time!) to Liam leading a rousing singalong in the afternoon ('There's a Hole in my Bucket' anyone?) Between 11:30am and Midday we do gentle chair-based exercises to set you up for the weekend. Come along to find out more. And why not reserve a place for one of our delicious and sociable lunches too.
Please email Lana on members@ageukeastgrinstead.org.uk to find out more about our centre, lunches and activities.
Not only do many of our members love music, but it is particularly known to benefit people living with dementia. As well as our Fridays, our services also provide music and interaction through our Saturday Short Breaks Club. These meet daytime on the 1st and 3rd Saturdays of the month to provide an invaluable respite service for carers.
Please contact Kate Strong at shortbreaks@ageukeastgrinstead.org.uk to find out more about these services.
We are always looking to provide more in the way of musical interaction for our members. If you have any ideas, please contact us.