Advice Service - West Sussex Only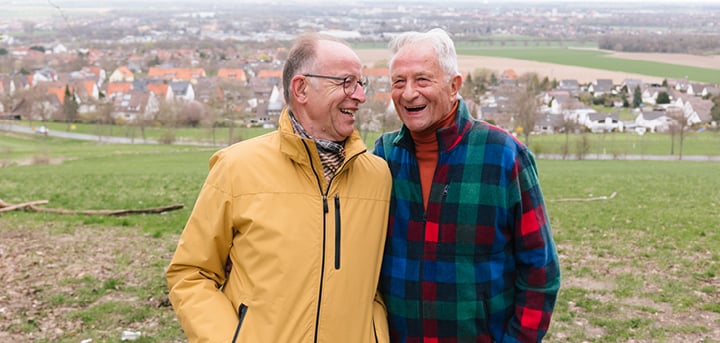 Age UK West Sussex, Brighton & Hove
29-31 Prestonville Road
Brighton
West Sussex
BN1 3TJ
United Kingdom
We offer impartial local information and advice on a range of topics relevant to everyone over 50 - everything from finding great social activities near you, to help at home and care planning, to welfare benefits and getting a blue badge.
Please note, the above address is an administrative office and is not open to the public. To find out more about this service and how we can support you, please use the contact details on this page.
How you can access the service
Our information and advice officers are available 9am - 2pm Monday to Friday.

If you need advice outside of our opening hours please contact the Age UK National Advice line on 0800 678 1602 or visit the Age UK Advice Line website.

If you live in Brighton & Hove and need advice please contact Impact Initiatives by calling 01273 322 947 or texting on 07770 061 072 Monday – Friday, 9am to 5pm, or you can send them an email.
How we can help
Our advisers provide up-to-date information and advice on a range of topics, including:

✅ Welfare Benefits
✅ Housing Needs
✅ Finding Help at Home
✅ Health and Social Care
✅ Family and Personal Matters
✅ Leisure and Social Activities
✅ Money Advice
✅ Care Planning
✅ Care at Home
✅ Advice for Carers
✅ Advising you of your rights
✅ Most other things that affect the quality of your life
Our promise to you
Provide you with information that is accurate and up-to-date
Explain the choices you have to enable you to make informed decisions
Take action on your behalf, if you need support
Point you in the right direction if we are unable to help

You can read our statement of service here.
Money Advice Service
The right money advice can make all the difference. If you manage your money better, you really can live better. Less worry, more peace of mind.

Read more about our Money Advice Service here.


Facts Sheets and Publications
Age UK factsheets contain practical information on a range of subjects. Here you'll find links to the factsheets that we have found to be the most popular ready for you to download and read at your leisure.

View our factsheets.
Free booklets and online information
Age UK produces free information guides and factsheets on a wide range of topics, including home adaptations, dementia, and advice for carers. You can find a complete list of guides and factsheets on the Age UK national website.

View Age UK's factsheets.
Attendance Allowance
Attendance Allowance is a benefit for people over State Pension age who need help with personal care or supervision because of an illness or disability.

Click here for more information.
Changes to Landline Telephones
The UK's telephone network is being upgraded, which means that landline services are changing. You can still have a landline in your home, but the technology that powers it will be different. For most, switching over will be straightforward, but some people may need new equipment or support to make the changes.

Click here for more information.
Benefits Calculator
Our Benefits Calculator can help you find out what benefits you could be owed. It's free to use and the details you provide are kept anonymous.