Top 3 myths about dementia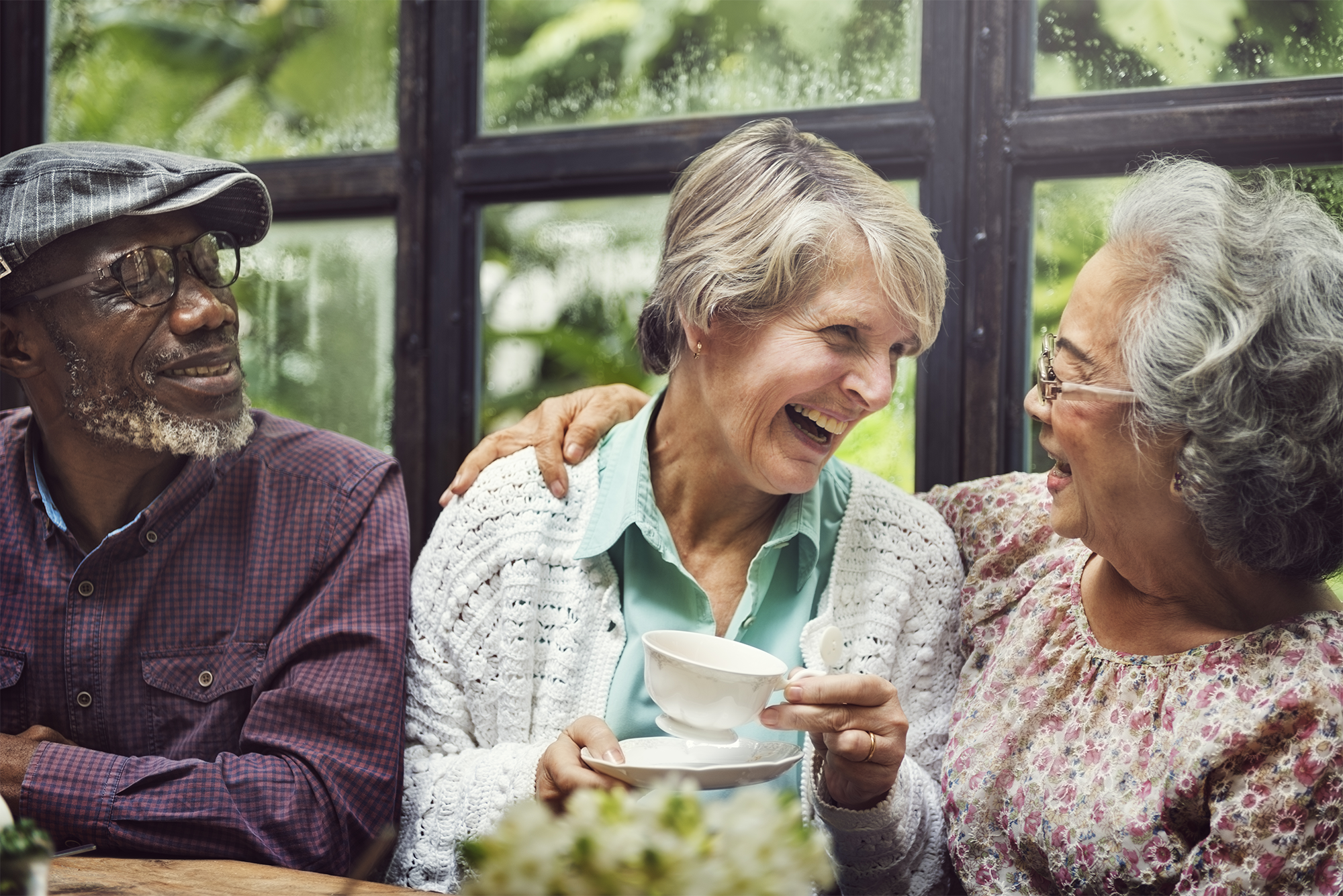 Published on 16 May 2022 10:54 AM
A dementia diagnosis can be a hammer blow not only to the individual, but to families too. We've all heard the horror stories of people's health rapidly deteriorating, families on the edge of despair and people not knowing how to cope.
Whilst it can be the sad reality of this horrible disease, we know having supported many people with dementia, that it doesn't have to be like this. Here, we dispel some of the myths around dementia and what a diagnosis actually means for an individual and their loved ones.
Having dementia means we can't lead a normal life
Not true! A dementia diagnosis doesn't mean the end of life as you know it. Yes, there will be obstacles in the way, but people can still lead active, healthy and happy lives. Staying active and continuing to do the things you enjoy is proven to lead to greater wellbeing and physical health.
Having dementia means you will need a full-time carer
Not true! Dementia is a progressive disease with many people leading a normal and happy life for a number of years. Individuals and their loved ones can continue to live together and enjoy their lives, with plenty of support available. Accessing social groups and activity centres provide peer support and advice, connecting individuals and family members to a range of support available.
Having dementia means I can't do physical activity
Not true! It is a proven fact that exercise is good for the body and the brain and can help improve wellbeing. For many people with dementia, continuing to exercise, whether it be walking, Zumba or going to the gym, is the best thing to help maintain independence and remain active. A dementia diagnosis doesn't mean you have to stop doing the things you love and we would actively encourage you to keep doing all the things you did previously.
We at Age UK Lancashire have been supporting people with dementia for many years, helping improve peoples lives and provide comfort to those affected by dementia and their loved ones. We work with people on a one-to-one basis to make sure they are supported in a way that suits them. From signposting to introducing people to activities or groups, our one-to-one support means that people can continue to lead a normal life, retain their independence and do what they enjoy for longer, despite having dementia.
Last year (2021) we supported 632 people with dementia and their carers through our services.
Age UK Lancashire provide different types of dementia support:
Dementia Service & Cognitive Stimulation Therapy Sessions - Our aim is to support people to live well with dementia/memory loss and increase their sense of wellbeing.
CST is the only non-drug treatment specifically recommended to improve cognition, independence and wellbeing for individuals living with mild to moderate dementia by the National Institute for Health and Care Excellence (NICE).
Age UK Lancashire now offer evidence-based CST in small groups and to individuals, including those currently accessing our Dementia services. Each CST session includes a range of creative and musical activity, topical discussion, physical activity, quizzes and word & number games.
For carers and families, we provide Individual Cognitive Stimulation Therapy (iCST) Carers Awareness sessions to enable carers and family members of those living with dementia to deliver the principles of CST at home, providing opportunities to engage in meaningful activities together. This half-day session enables family member or carer to plan and continue CST with structured themes and simple to use resources.
Day Clubs - provide an opportunity for those in later life to socialise, learn or relearn skills and take part in fun activities. The service is delivered in a Covid-compliant small group environment at a local centre equipped with appropriate facilities and resources or on a one to one (outreach) basis in the client's own home or out in the community.
We offer a range of activities which build confidence, promote independence, maintain cognitive functioning and most importantly, are meaningful and engaging.
Dementia Hub – launching on Thursday 19th May - The Dementia Hub is a unique, virtual and community-based service for people living with dementia, their families, friends and carers and anyone who may have concerns about their memory.
The Hub aims to enable people with dementia to maintain a good quality of life.
This week's online hub will be on Zoom from 1-2.30pm. Everyone is welcome to join.
Dementia Services
Find out more about the dementia services we offer