Throughout 2020-21 we have supported older people and their families in a variety of ways through our services. Our Impact Report highlights our work. We hope you enjoy reading.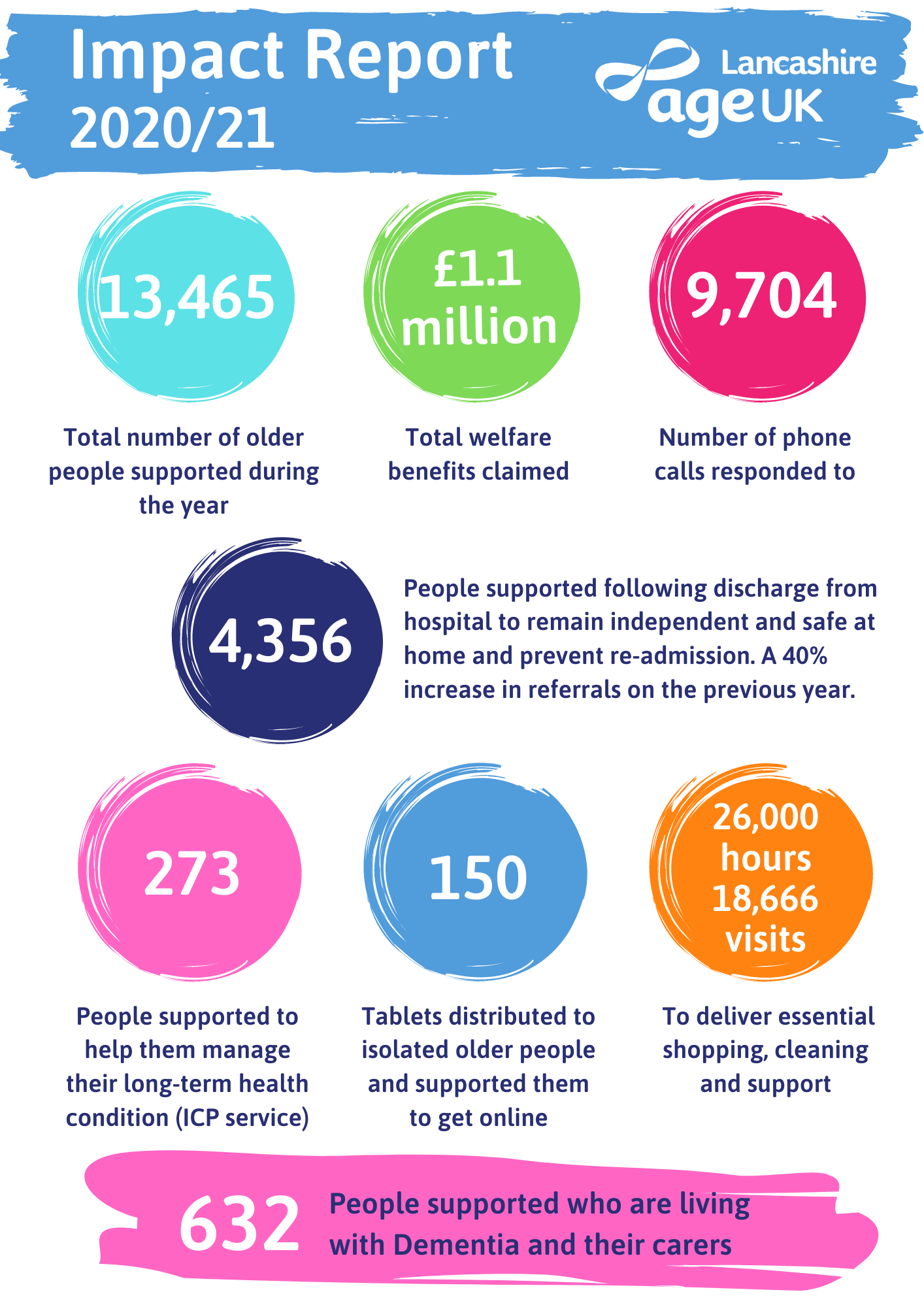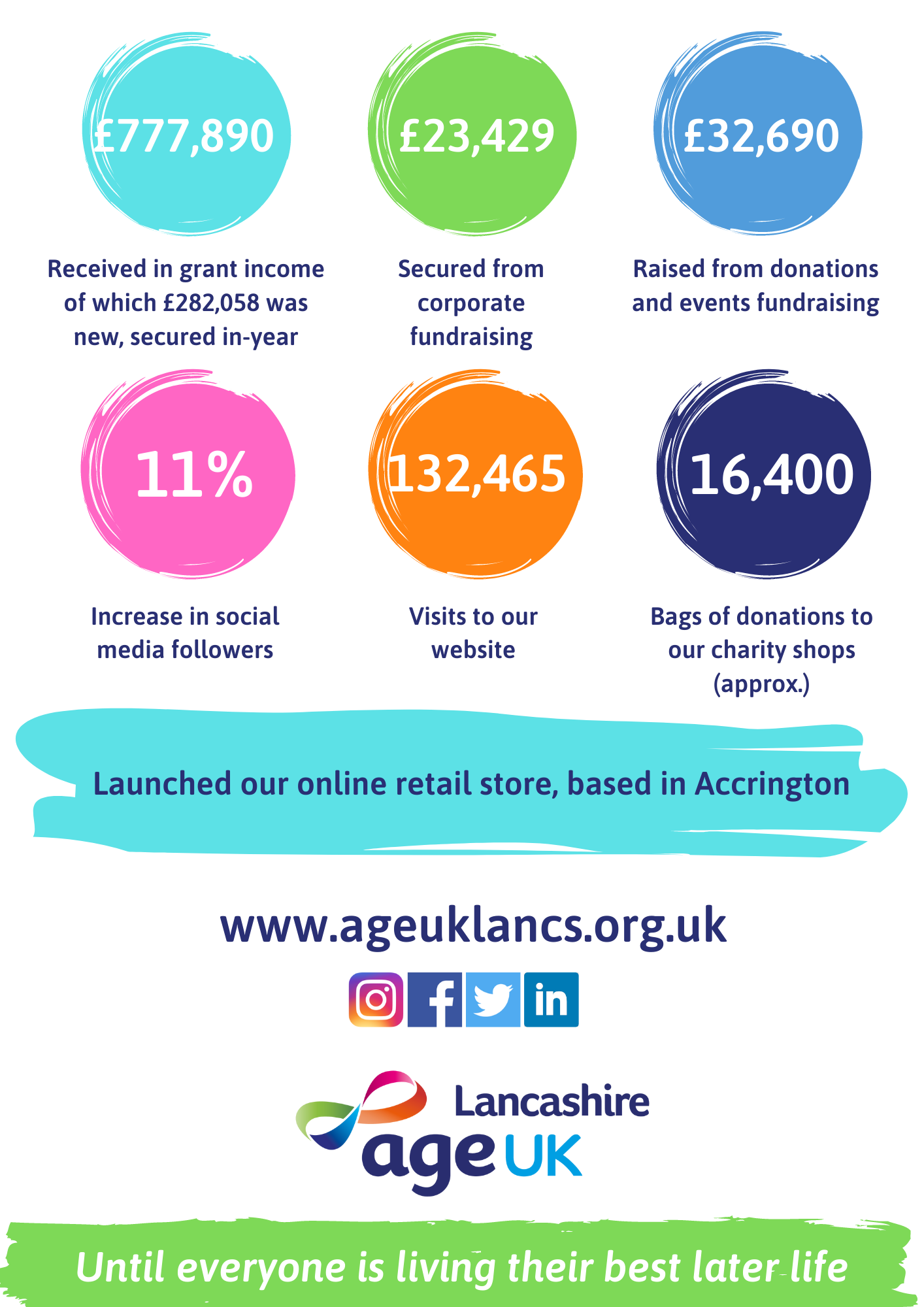 £777,890 Received in grant income of which £282,058 was new, secured in-year.
£23,429 Secured from corporate fundraising.
£32,690 Raised from donations and events fundraising.
11% Increase in social media followers. Follow us on Facebook, Twitter, LinkedIn & Instagram.
132,465 Visits to our website.
16,400 Bags of donations to our charity shops (approx.)
Launched our online retail store, based in Accrington
Impact Report 2020-21
Download our interactive Impact Report here
Annual Report 2020-21
Download our full Annual Report here