Throughout 2021-22 we have supported older people and their families in a variety of ways through our services. Our Impact Report highlights our work. We hope you find this useful.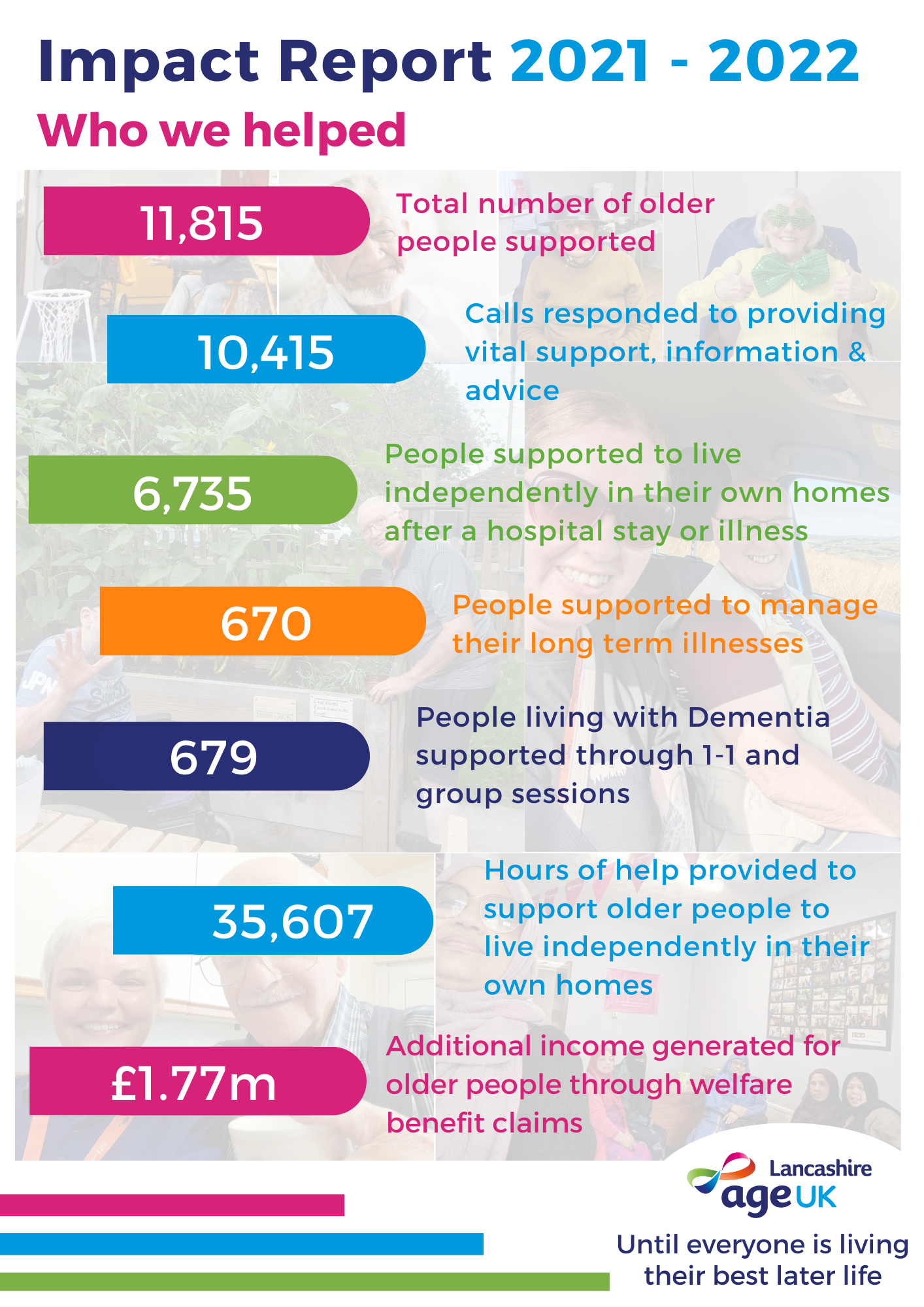 11,815 Total number of older people supported across all of our services here in Lancashire.
10,415 Calls responded to by our Customer Service team, providing vital support, information & advice.
6,735 People supported to live independently in their own homes after a hospital stay or illness through our Hosptial Aftercare Service.
670 People supported by our Integrated Care Team, to manage their long-term illnesses and helping reduce hosptial admission.
679 People living with Dementia supported through 1 to 1 and group sessions, including Cognitive Stimulation Therapy, by our Dementia Services Team.
35,607 Hours of help provided to support older people with shopping, cleaning and chores, helping them to live independently in their own homes
£1.77m Additional income generated for older people through welfare benefit claims through our Information & Advicd Team.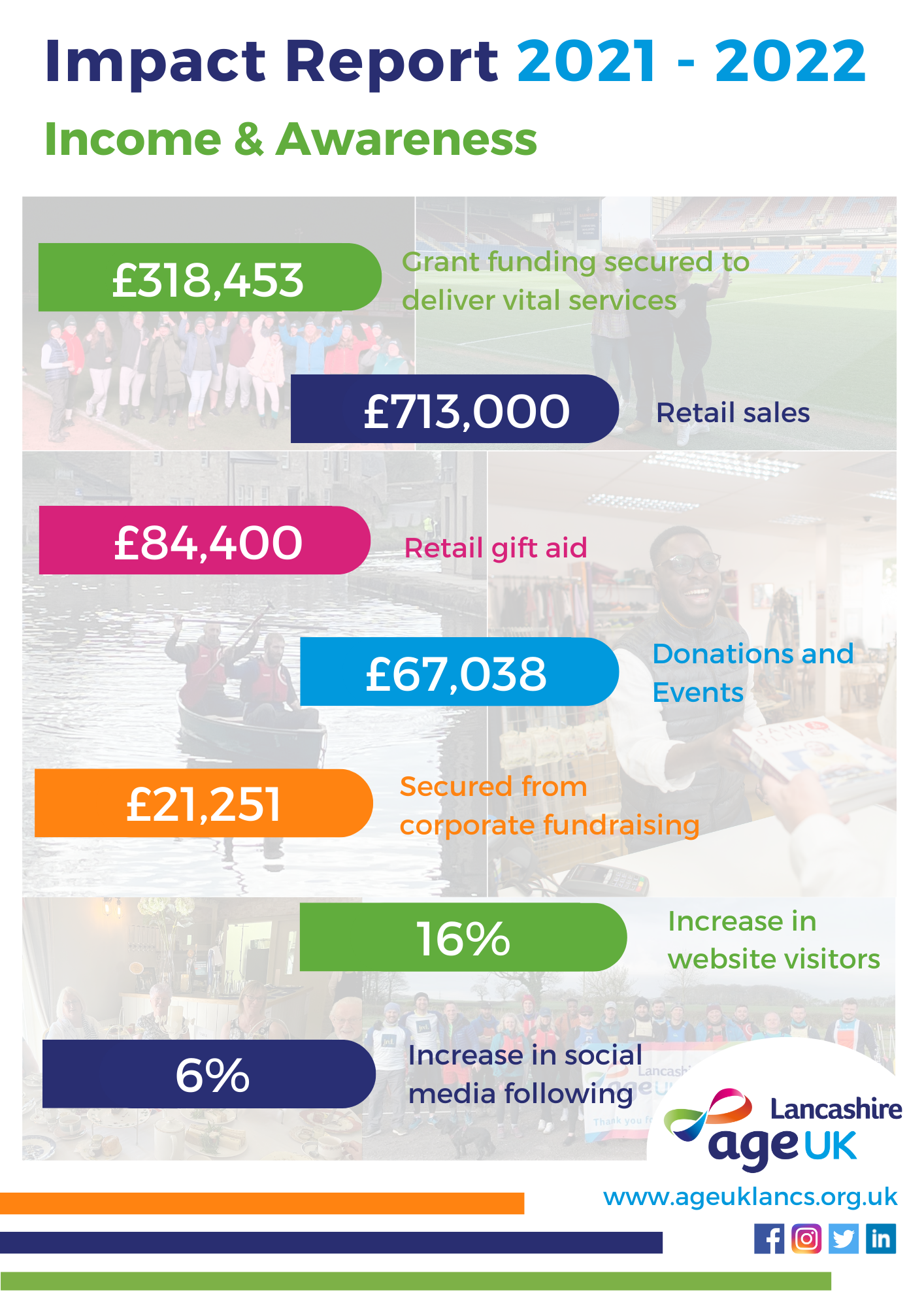 £318,453 Grant funding secured to deliver vital services
£713,000 generated from sales in our 8 retails shops across Lancashire.
£84,400 of income from Retail Gift Aid.
£67,038 brought in from Donations and Fundraising Events.
£21,251 Secured from corporate fundraising with local businesses.
16% Increase in website visitors from the previous year.
6% Increase in our social media following from the previous year.
Impact Report
Download our interactive Impact Report 2021-22 here.