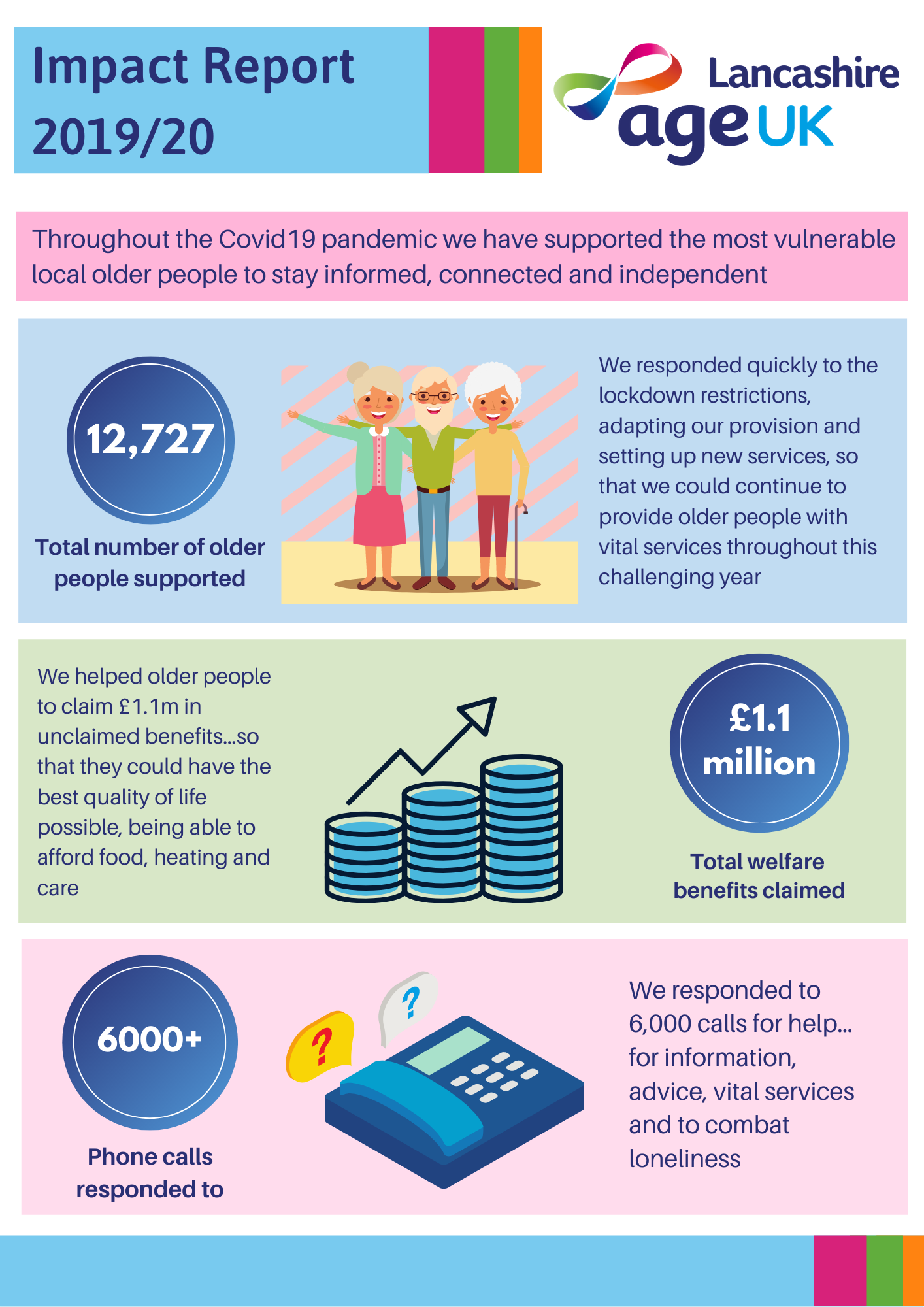 Throughout the Covid-19 pandemic we have:
Supported vulnerable local older people, ensuring they are kept INFORMED, CONNECTED and INDEPENDENT
Responded quickly to the lockdown restrictions and adapted our services so that older 12,727 older people were supported and provided with VITAL services throughout this challenging year
Helped older people to claim £1.1 MILLION in unclaimed benefits to ensure that they could have the BEST quality of life and afford food, heating and care
Responded to 6,000 calls for help through our vital services and information and advice, to help combat loneliness
Through our service delivery, we have...
... provided 29,896 hours and 28,433 visits to deliver essential shopping, cleaning and support.
... supported 1089 older people in our activity centres with personal care, fun activities, companionship and a hot meal.
... supported 5724 people following discharge from hospital to remain independent and safe at home, preventing re-admission.
... provided VITAL support to 218 older people with dementia and their carers, who have been vulnerable due to Covid restrictions.