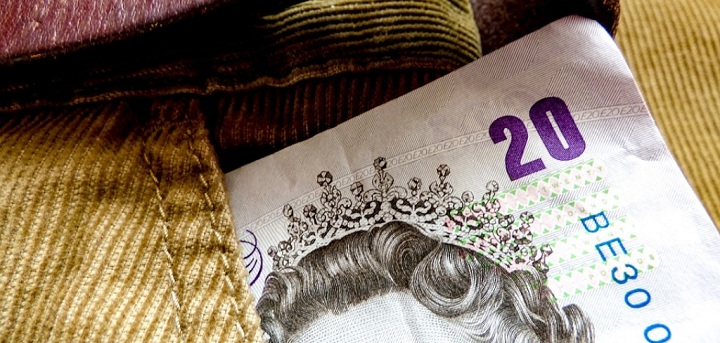 What can you do to stop your loved ones getting scammed?
Criminals often target isolated older people with high pressure letters and telephone calls in an attempt to access their life savings. Whilst in some cases the older person's bank is able to step in and put a halt to things, many still fall foul of these tricks, affecting their ability to fund social care in later life.
Yet the loss of money is only part of the problem. Many victims of scams experience feelings of embarrassment and a loss of confidence which leads them to withdraw from their family and friends. The combined effect is a dramatic worsening of their mental health.
It's therefore incredibly important that family and friends look out for one another in an attempt to spot scams and halt them as early as possible.
Age UK London has worked alongside the London Trading Standards Scams Team and the Chartered Trading Standards Institute to highlight some signs that might indicate that someone you know is being scammed:
Are they receiving or sending lots of post to companies abroad?
Do they receive lots of phone calls from strangers or companies?
Are they making frequent visits to the Post Office or the bank?
Have they gone through a large amount of stamps and cheque books?
Do they have a number of unpaid bills?
Are they receiving lots of free gifts through the post?
Do they frequently receive suspicious letters or flyers?
Yet if those are some of the signs, what can you do to help protect your loved ones?
You can install a call blocker to help halt phone calls from strangers or call centres.
You can sort through the mail together to help identify scam letters.
You could help to install "No Junk Mail" signs by the front door.
You could use the Royal Mail's website to opt out of unaddressed mail.
Scammers often look for houses with overgrown gardens or peeling paintwork in an attempt to con older people without a support network of family and friends. You could offer to help maintain the front of the house for a neighbour or relative.
Perhaps the most important way to protect someone from a scam is to spend time with them - many older people are caught out by these scams simply because they want someone to talk to.
If you want further advice on scams, wish to report a scam, or need advice on helping someone you believe has been scammed, please contact your local Trading Standards Organisation or the Citizens Advice Consumer Service on 03454 040 506.
We have also created a Scams Awareness Resource Pack full of advice and guidance for you to download below.
Downloads
Download our resource pack below for a whole host of information on spotting, avoiding, and reporting scams.