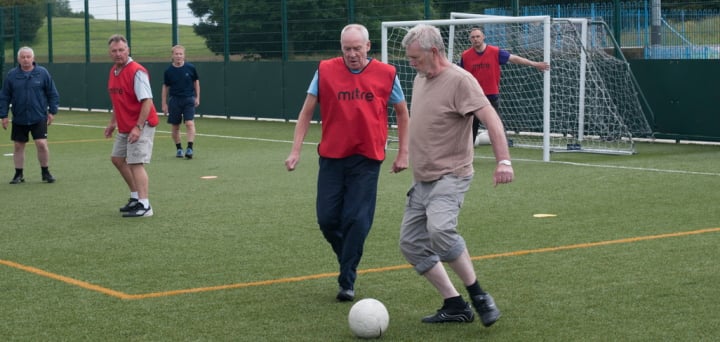 updated 20/4/21
Our Link Workers have been providing vital support to their clients throughout the coronavirus pandemic. During the lockdowns it was mainly by telephone or Zoom calls. They are now able to carry out socially-distanced home visits, where it is safe to do so and where the client welcomes it. Following changes to the rules, they can also encourage clients to join in outdoor physical activities that can improve their wellbeing and health.
We continue to reach people, signposting, connecting and supporting.
Tel 01908 973720
A community referral service that can improve everyday living for people in Milton Keynes.
We are working with the 27 GP practices in Milton Keynes to provide vital support to people who might be feeling lonely or anxious. Social Prescribing Service helps people find a non medical solution to worries and problems that are affecting their health. The service offers social, emotional and practical help to people who might be feeling lonely or anxious.
How does it work?
Please visit your GP surgery to pick up a leaflet or to speak to a member of staff (this could be the receptionist, a practice nurse, doctor or other medical professional). You will need to tell them you are interested in the LiveLife Milton Keynes service.
You can also contact the scheme directly, for yourself or on behalf of someone else if you have their permission, by calling 01908 973720 or text 07849 083 222.
Tel 01908 973720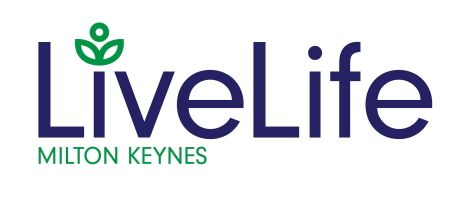 We can help
Are you spending too much time on your own or maybe feeling a bit low because you struggle with some of life's daily challenges? If you could use a bit of help to improve your everyday living this service has a friendly team of experienced staff ready to listen, talk things through and help you with any worries you may have.
Mrs B's story
My client had shared an allotment near her home with her husband but after he died she was left to look after it by herself. She enjoyed doing this very much, as it was a great place to catch up with friends and an opportunity to meet new people. She loved being outdoors and seeing the changing seasons. She benefitted enormously from having the opportunity to be active outdoors and getting some fresh air.
The allotment was a lifeline - the contact with nature and with her friends lifted her low moods and made her feel less lonely.
But after a while her mobility deteriorated and she began to have difficulty bending down. It was painful and she was worried about having a fall. Mrs B asked if we could help to have some raised beds built on the allotment to enable her to continue tending the plants. We contacted a trusted trader and found some volunteers who were happy to help.
Mrs B also needed to apply for a Blue Badge but was struggling because she didn't have a printer and she couldn't manage the application process by herself. Age UK Milton Keynes' Technology Help Service set up a printer for her and helped her buy a reconditioned laptop.
Mrs B is now able to park nearer to the allotment, and access other places she previously was unable to visit, which makes a huge difference to her quality of life. As she said she was feeling lonely and isolated we put her in touch with the Age UK Milton Keynes Befrending Service. She has now been paired with a friendly volunteer who telephones her for a chat on a regular basis. When the coronavirus rules allow, they are able to go for a short walk together which helps her maintain her mobility and independence.
Real people, anonymous for the internet
After having a stroke in her forties Mrs J often felt lonely and so anxious about a re-occurance that she frequently dialled 999 for reassurance. Her GP referred her to the LiveLifeMK team who were able to visit for a chat and to see how they could help.

After discussing several options Mrs J decided she'd like to join a local stroke support group, so the Link Worker accompanied her to the next meeting and helped her cope with meeting new people.

Now she has access to reliable information about her health and can talk through shared experiences with people who have been in the same situation. Mrs J no longer feels the need to keep calling an ambulance, now that she has made new friends and feels less anxious. Her wellbeing has improved as a result of non medical support.

After Mr D's wife of 50 years died he felt very lonely and his health began to suffer. He began to make frequent visits to his doctor because he didn't feel he had anyone else to talk to.

A Link Worker went to visit him several times, building his trust and enabling him to talk about how he felt. As he was lonely and felt isolated the Link Worker encouraged him to visit a local centre which ran a weekly club for older people. After going for a few weeks he began to feel more confident and found he looked forward to chatting to people of his own age.

Mr D says he no longer feels that no one cares about him and he has stopped making so many appointments to see his doctor.
Send an email
If you prefer, you can send us an email.