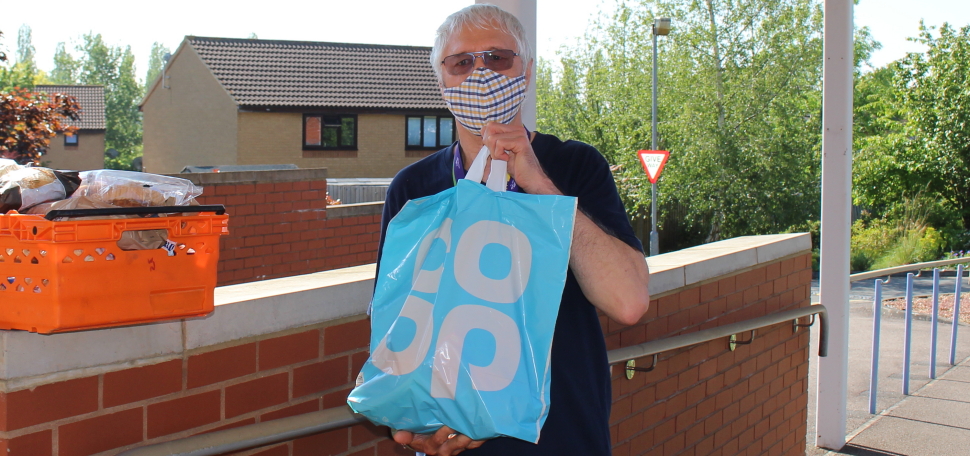 Our friendly volunteers can deliver a freshly prepared three-course meal to your door
Call 01908 550700
£5.50 per delivery
Freshly cooked, delicious and nutritious meals are prepared in our kitchen at The Peartree Centre by our experienced chef Kris and his team of volunteers.

A typical meal consists of a starter, main course, dessert, piece of fruit, drink and a treat. Each meal can be turned into several meals if preferred.

Our friendly, reliable volunteers deliver around 55 meals every Tuesday and Thursday, having a direct, positive impact on our clients' wellbeing.

You can book and pay for meals by telephone. We aim to be flexible so meals can be set up or cancelled at short notice. All our meals provide excellent value for money.
This service is ideal for older people
who live alone or are caring for a spouse or relative
perhaps you are unwell or recovering from an illness
maybe you would benefit from eating a healthy, nutritious meal more regularly
if you are housebound or feeling lonely and isolated
perhaps you struggle to cook for yourself
if you're not able to use online delivery services
Delicious, freshly cooked meals
Broccoli with mashed swede and stuffing ball, as a starter.

Tofu marinated in a Tikka spice served with fried rice, as a main course.
Tuesday's main course in plastic container.

Tuesday's marmalade glazed gammon and vegetables on the plate.

Tuesday's pudding - delicious peach flan with fresh cream.
Get in touch
Please contact us if you, or a family member, are interested in the Meal Delivery Service. Call us on 01908 550700 or email.
Providing the free service during the coronavirus pandemic was only possible thanks to food donations from Morrisons, Sainsbury's, several local Co-op stores, Fareshare, Faith Dimensions Church and Water Eaton Church Community Larder, and funding from The National Lottery's Community Fund. Between March 2020 and March 2021 we delivered over 5,000 meals.