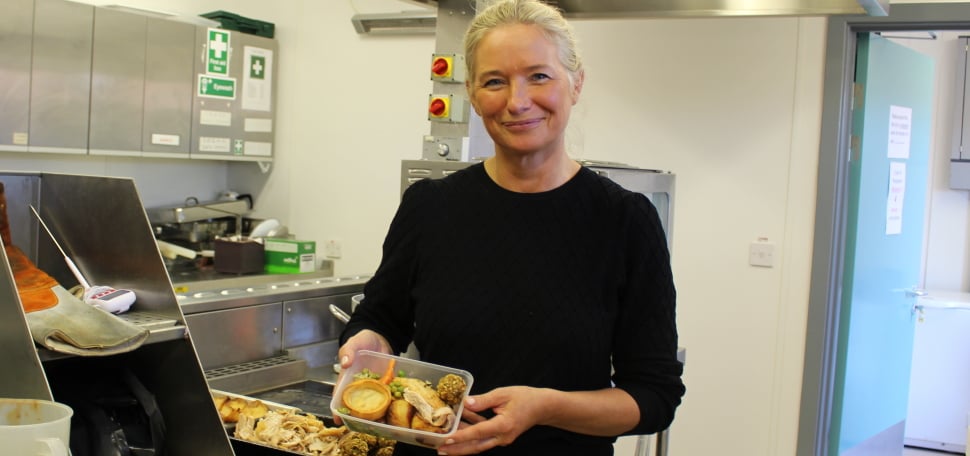 We have been providing extra support to vulnerable older people during the coronavirus pandemic
We deliver free, freshly prepared three-course meals twice a week
Freshly cooked, delicious and nutritious meals are prepared in our kitchen at The Peartree Centre. We have been providing this free service since March because of the exceptional hardship caused by the coronavirus pandemic.

Around 55 meals are delivered by our hard working volunteers every Tuesday and Thursday to vulnerable older people in Milton Keynes. Thank you to all our donors who have supported this service since it began, and also The National Lottery Community Fund who are funding the service until March 2021.
Providing this service is only possible thanks to food donations from Morrisons, Sainsbury's, several local Co-op stores, Fareshare, Faith Dimensions Church and Water Eaton Church Community Larder, and funding from The National Lottery's Community Fund. We currently support 115 clients and since March have delivered over 3,000 meals.
December 2020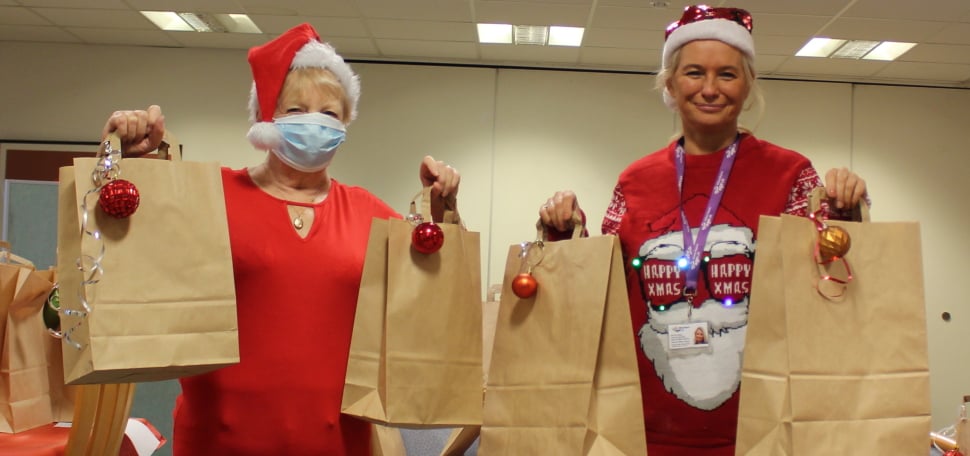 23/12/20
Thanks to generous donations from local people and businesses, we have been delivering hundreds of special Christmas meals with goodies this week. Every bag brings happiness and comfort to a vulnerable older person in Milton Keynes.
Get in touch
Please contact us if you, or a family member, are interested in the free Meal Delivery Service. Call us on 01908 550700 or email.