Kiln Farm furniture store
Our furniture stores are open to everyone - any age, any income.
The income from our stores and shops enables us to provide services and support to older people in Milton Keynes.
6 Burners Lane
Kiln Farm
Milton Keynes
MK11 3HB

Tel 01908 263838

Open
Monday - Saturday: 9.00am to 5.00pm
Sunday: 11.00am to 4.00pm
Bank Holiday Monday: 11.00am to 4.00pm
Collection of larger items of furniture
For all enquiries and to arrange a convenient date for our furniture van to call please ring 01908 263838.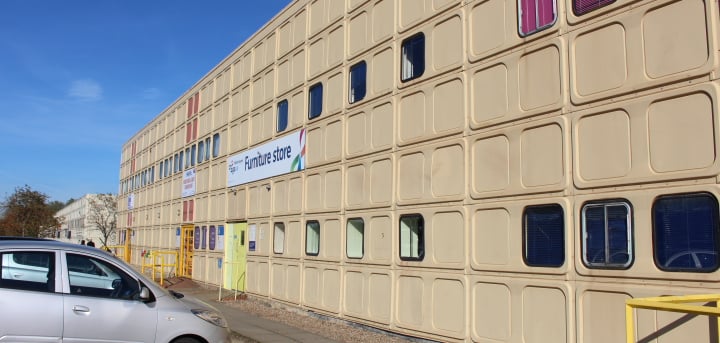 Our Christmas shop is now open!
Interested in fashion and marketing?
We need creative, enthusiastic volunteers to help us display the stock at our Gallery Shop in the Kiln Farm furniture store. Come and learn about merchandising and creative stock presentation.

If you have a passion for fashion, would enjoy using your own initiative to get creative on the shopfloor and would like to gain experience of good customer service, why not get in touch. A year of volunteering for a morning or afternoon every week in our store would look great on your CV!