Stony Stratford Furniture Store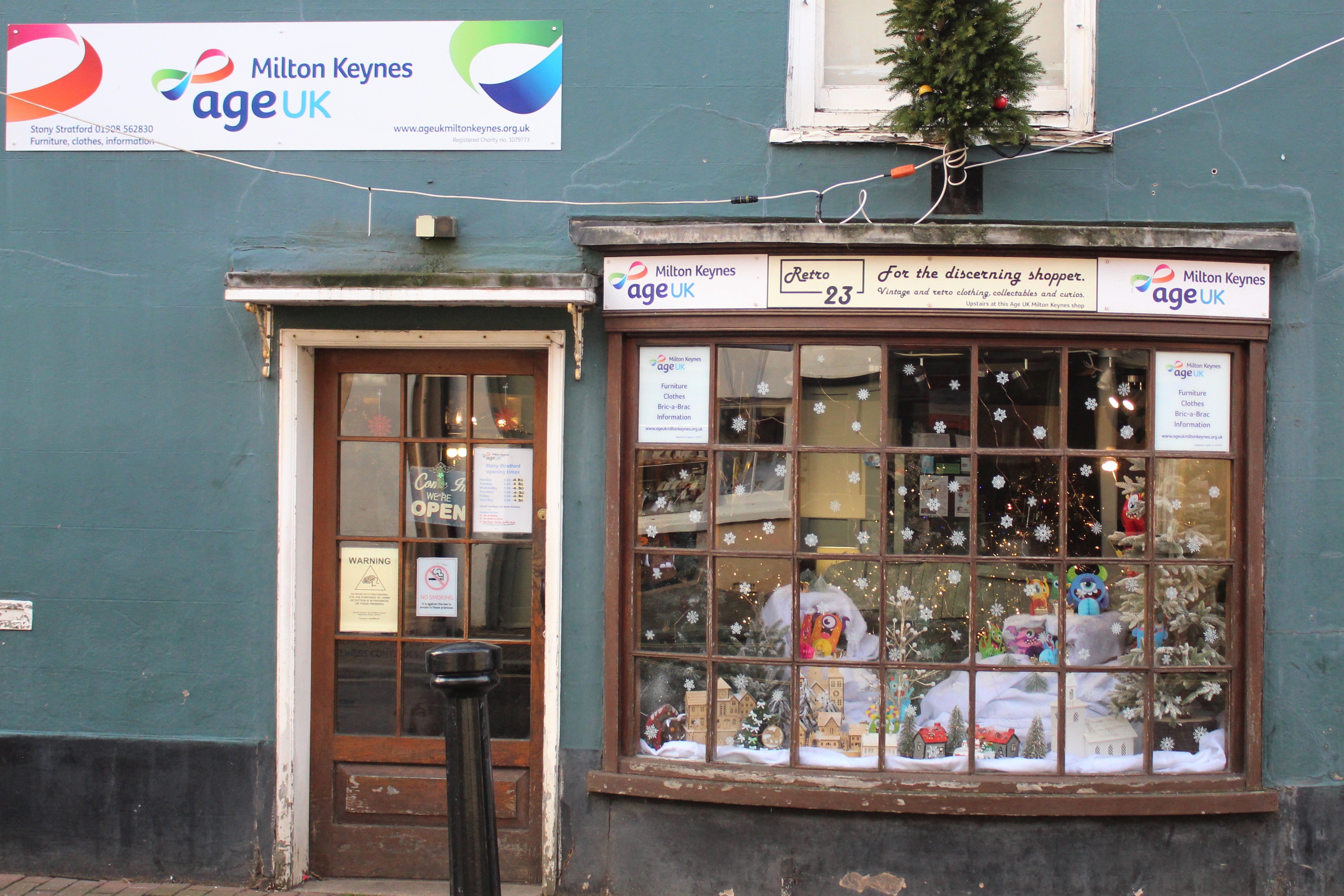 Age UK
23 High Street
Stony Stratford
Milton Keynes
MK11 1AA
United Kingdom
Telephone: 01908 562830
Opening hours
Monday - Saturday: 9.00am to 5.00pm Sunday: closed
Wheelchair access ramp: No
Step free access: Yes
Toilets: No
Situated in historic Stony Stratford, here you will find a large range of furniture, clothing and retro paraphernalia. Perfect for a good rummage.
Please help us raise vital funds to improve later life for everyone in Milton Keynes
Donations
We are currently able to accept up to four bags of donations per customer at this store on Mondays and Thursdays only. Thank you for all your support during these difficult times.
Collection of larger items of furniture
Please contact our furniture store in Kiln Farm on 01908 263838 or use the online booking system to arrange all collections of furniture. They will do their best to arrange a time and date that is convenient.