Ten-pin Bowling Volunteer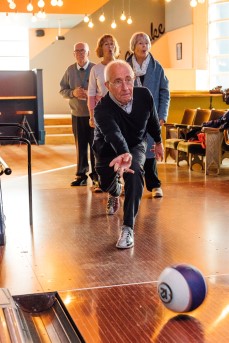 We're looking for a volunteer to help with our ten-pin bowling group which takes place at The Bowling House on Dereham Road. Aimed for those aged 50+, the group helps to reduce isolation and inactivity amongst older people, whilst offering an opportunity for social engagement alongside gentle exercise and welcomes those living with dementia and their carers.
As a volunteer, you will support the activity by offering support and encouragement while the games are being played and engaging in conversation with group members.
Role profile can be found here
Apply here