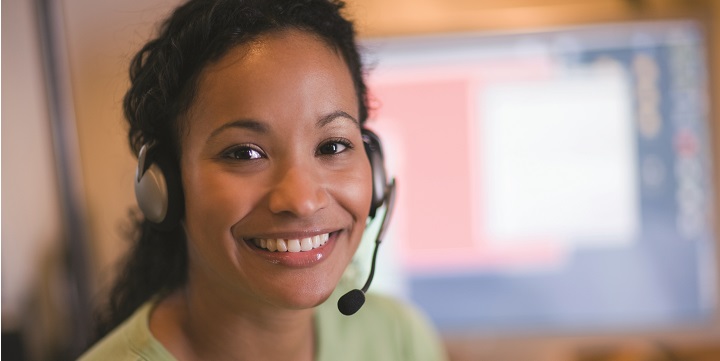 What is Advice and Information?
We operate an advice and information service which is free, independent and confidential to older people, their relatives, carers and friends. We provide information on issues affecting older people such as welfare benefits, community care, leisure and health.
For Information and Advice Enquiries, or to make an appointment please call us between the hours of 9am – 3pm. When you first contact us we shall take your details for a referral. If an Advice Worker is available they will carry out a quick Initial Assessment. This helps us to fully understand your circumstances and ensure that we provide the most appropriate level of support tailored to your individual needs.
Main Office: 4th Floor, 103 Cranbrook Road, Ilford IG1 4PU
Opening times: Monday-Friday for Telephone Advice & Appointments 9.00am-3.00pm
Tel: 020 8220 6000 or email: advice@ageukrbh.org.uk
Havering Office: Community Reach House, 32-34 High Street, Romford RM1 1HR
Temporary change to Havering Office opening hours as of Monday 16th October until further notice.
Monday 9am - 1pm
Thursday 9am - 1pm
Telephone Advice, Drop In & Appointments, call 07375 535655.
Or our main switchboard 10am-2pm 020 8220 6000
Or email: advice@ageukrbh.org.uk
Barking & Dagenham Office: The Ripple Centre, 121-125 Ripple Road, Barking, IG11 7FN
Office Opening Times: Tuesday 9am – 3pm for Telephone Advice, Drop In & Appointments
Monday, Wednesday, Thursday and Friday
Telephone Advice & Appointments call 020 8220 6000
Or email: advice@ageukrbh.org.uk
Cost of Living Information and Advice
With the cost of living rising, we could all do with some extra money in our pockets and help keeping the cost of our energy bills down. This section (below) provides links to information that can help you feel more in control of your finances.
If you require further Information & Advice, please call and speak to an Advice Worker from our Advice & Information Service.
Also visit our dedicated webpage to get information on Energy Bill Support (Pre-Payment Metre Voucher Scheme), Benefits Rates, Disabled Facilities Grant, Concessionary Transport, NHS Prescriptions/Health Costs and Broadband.
Age UK Benefits Calculator:
Age UK's Benefits Calculator can help you find out what benefits you could be owed. It's free to use and the details you provide are kept anonymous. Please use link below to access the benefits calculator:
Benefits Calculator - What are you entitled to?
Cost of Living Advice:
Energy Bills:
Government help for energy bills
4 steps to getting a better energy deal
Age UK Information Guides:
Information from Local Councils:
Your local council also has a wide range of information, advice and support available regarding the Cost of Living. Please take a look at the links below to see the support available from your local council.
Redbridge:
Support for residents struggling with the cost of living
Havering:
Cost of living support roadshows
Barking & Dagenham:
Warm Spaces/Community Living Rooms
With the cost of living crisis, many people are facing difficult times with increased energy bills. As a result people are facing hard decisions about whether to heat their homes, eat, and continue with the care that they receive. As a result, Warm Spaces have been created across each borough so that anyone struggling to heat their home can go along to a warm space. Warm Spaces will offer a warm, safe and friendly place where residents can comfortably spend time reading or chatting with others.
Redbridge, Community Living Rooms
Benefits
We can advise you about checking your entitlement to benefits and assist you to fill out benefit (and other) forms
Accessing Services
We can liaise with other agencies to help you access services or signpost you to other organisations
Information
We have a wide range of factsheets on a number of issues and topics. We also have a range of leaflets and booklets giving helpful advice
We can make home visits to people who are housebound due to health problems or caring responsibilities to help with benefit forms and advice. If we cannot answer your query we will try and put you in touch with people who may be able to help you.
Every year we campaign in various ways for 'Your Rights Week' and keep you up to date with all Benefit and Pension information.
Unfortunately, we cannot give advice in the following areas:
Although we will try and help you access the appropriate service to help you.
You can download our Statement of Service below:
Advice & Information Service Statement of Service 2022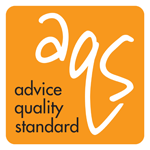 Free booklets and online information
Age UK produces free information guides and factsheets on a wide range of topics, including home adaptations, dementia, and advice for carers. You can find a complete list of guides and factsheets on the Age UK national website.

If you prefer to read information online, the Age UK national website has information and advice on many topics, including how to find a care home, how to avoid scams, and Power of Attorney.