Support your local older people's charity this Christmas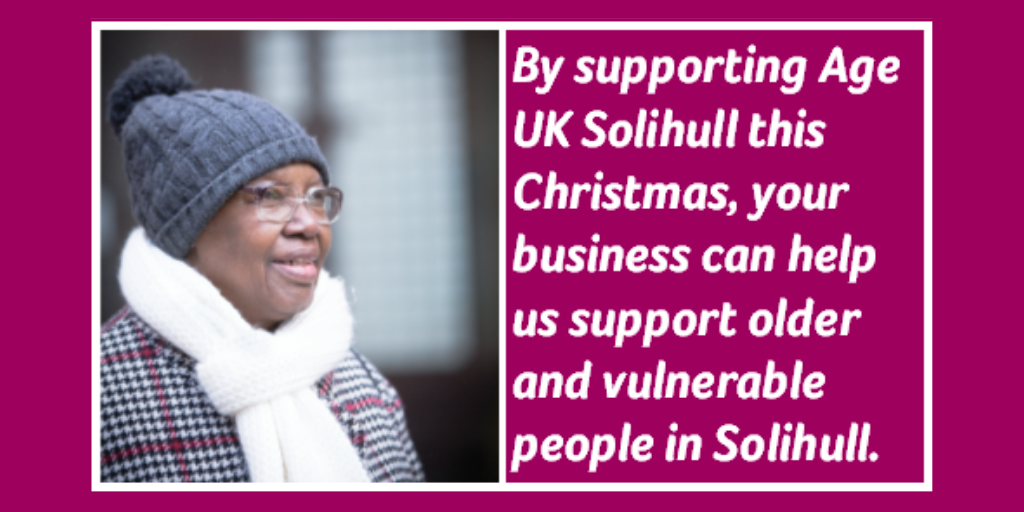 We have three fundraising opportunities that local businesses and community groups can take part in this Christmas. All the money raised will stay in Solihull to help us provide
our services
for local older and vulnerable people.
How you can help
Chocolate Bouquet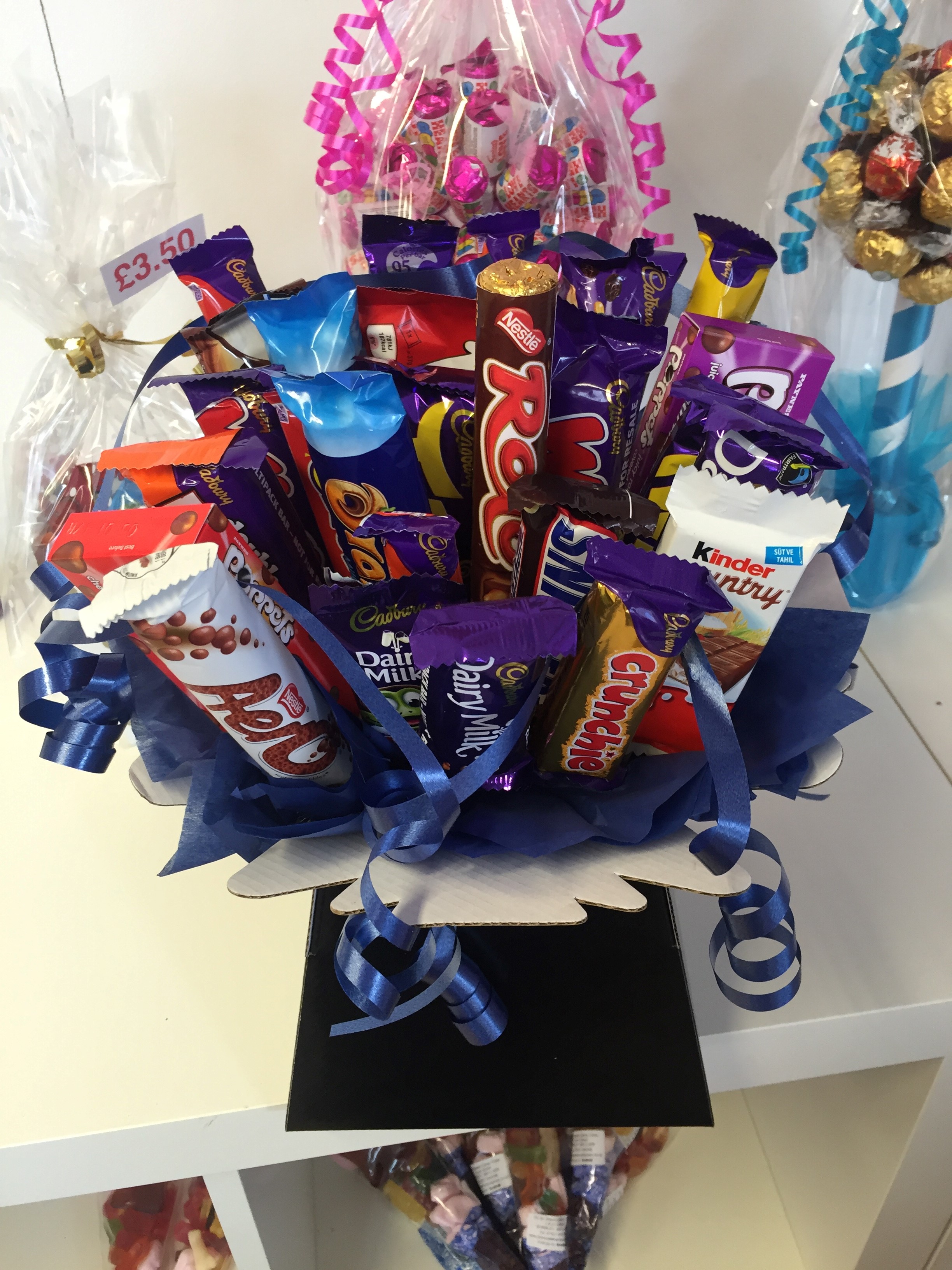 This is a simple way to raise £50 for us, because who doesn't love chocolate?!
We will give you a chocolate bouquet like the one pictured (chocolate bars may vary). We can drop it off or you can collect from us at The Core in October. We'll also provide a grid of 50 numbered squares, and you can ask your colleagues, suppliers, residents or members to pick a number, write their name and contact details in that square, and donate £1. Once the grid is full, cut up the squares, drop them in a hat/box/envelope, and make a random draw. The winning number receives the chocolate bouquet.
Christmas Raffle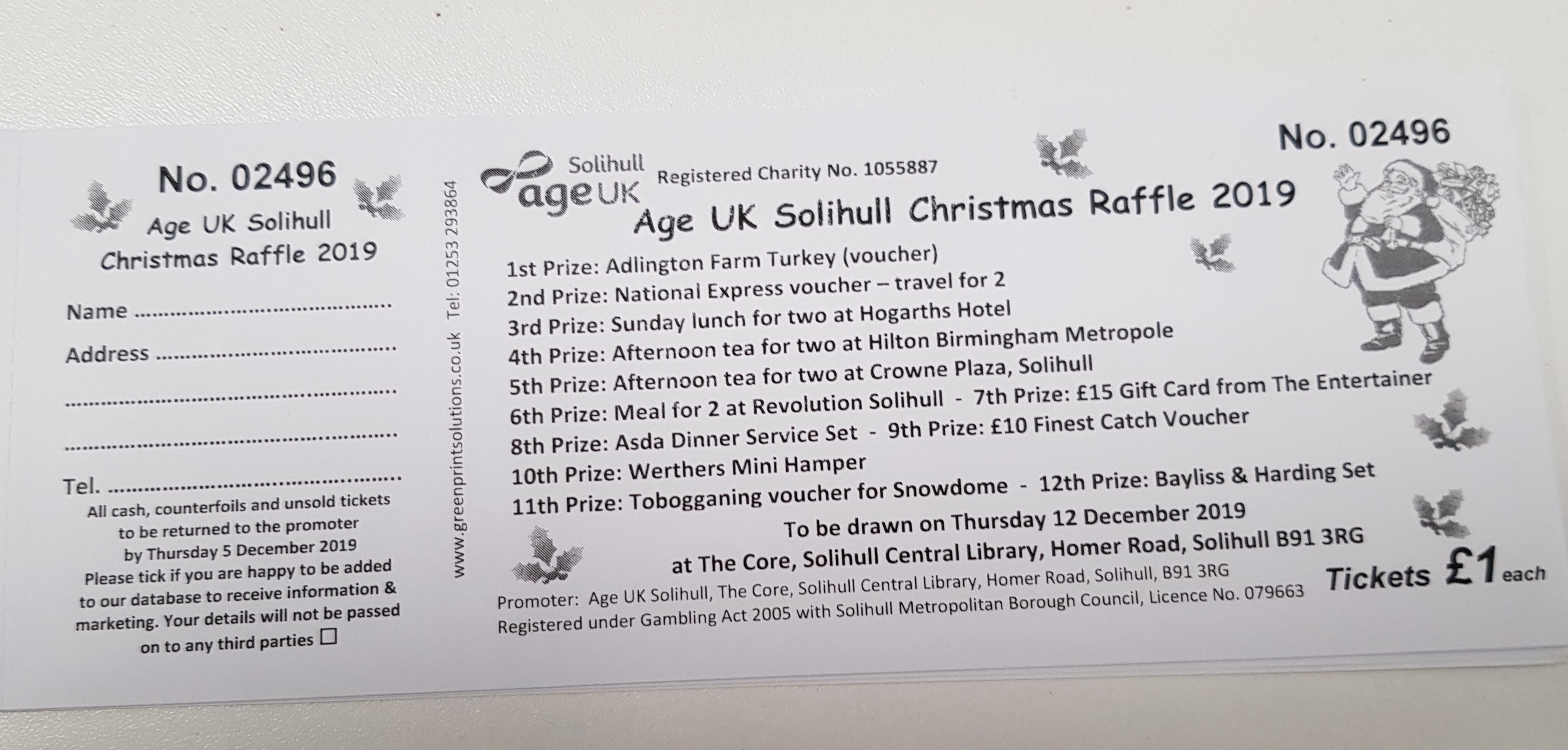 We have books of five tickets available, which we can send you to sell among your staff and contacts. Each ticket in the book costs £1. There are twelve fantastic prizes up for grabs, including a turkey from Adlington Farm, a National Express ticket for two, and Sunday lunch for two at Hogarth's Hotel.
More details and full prize list
Christmas poster in lieu of Christmas cards
Instead of writing out individual Christmas cards, you can save time and the environment by making a donation, writing your Christmas message on our Christmas poster and displaying in your premises, and asking others to do the same.
If your business or community group would like to take up any of the above opportunities, please call us on 0121 704 7842 or email events@ageuksolihull.org.uk