Support older people in Solihull this holiday season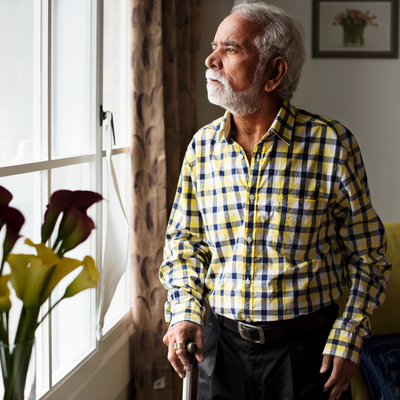 Christmas is meant to be a time of joy and light. But imagine having nobody to pull a cracker with.
No one to exchange a gift and share a hug with. Not a single soul to wish you a Merry Christmas.
Sadly, half a million older people in the UK are not looking forward to Christmas because they will be alone or don't have anyone to spend it with.

Many people don't realise how many older people are suffering in silence with no one to talk to, no one to turn to for help. This is a national emergency happening behind closed doors – and one that is becoming more urgent as we approach Christmas. While many of us look forward to our first Christmas all together in two years, almost 1.5 million older people often feel more lonely at
Christmas than any other time of year. A far cry from their happy memories of Christmas past spent with family and friends.
Help make this Christmas a little brighter for older people in Solihull.
Age UK Solihull aims to connect lonely and isolated older people in Solihull with their local communities, through services such as befriending, social clubs, improving digital skills, and our newest Linking Veterans Together service.
We have some fantastic festive fundraising opportunities that local businesses, community groups and individuals can take part in, to help us continue providing our services fo
r local older and vulnerable people who need us this festive period and beyond.
Make Your Christmas Shopping Mean More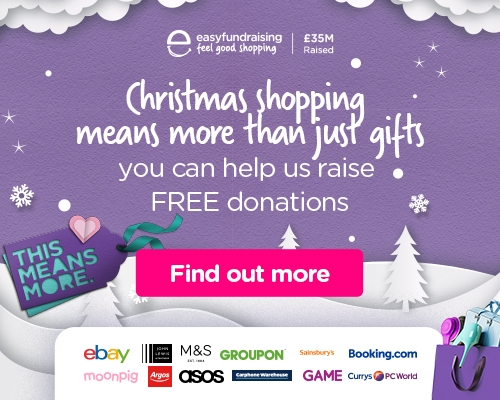 Christmas shopping with easyfundraising means more than just gifts for loved ones, it means donations that help make a difference!
Over 6,000 shops and sites will donate to Age UK Solihull at no extra cost to you - so you can raise donations when you buy gifts, decorations, your festive food or anything else.
For every day of December until Christmas, you can also enter the easyfundraising Advent Calendar! You could win a £250 donation for Age UK Solihull each day you enter, and you'll also get a FREE entry to the Christmas Day Grand Prize Draw for £1,000 to spend at John Lewis & Partners and a £10,000 donation for us!
Stuck for Christmas Gift Ideas?
Look no further! Why not buy a friend or loved one a year's subscription to our 100 Club? For just £24 for the year, they will be entered into our monthly draws with the chance of winning cash prizes, while also raising funds to help us provide our services.
Jingle Bakes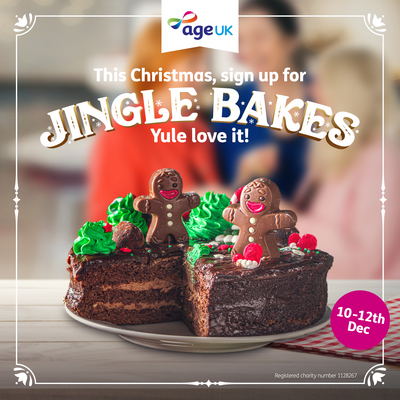 If you didn't get round to organising a Jingle Bakes sale between 10-12 December, don't fear!
You can still enjoy your favourite treats and spread some festive cheer whilst helping raise funds for Age UK Solihull by organising a festive bake sale on a date of your choice. Yule love it!
Christmas Raffle

Our Christmas Raffle was drawn on Thursday 16 December and the lucky winners have been announced.
A huge thank you to all the business who donated prizes, and everyone who bought tickets, helping to raise a record £1,125!
Donate
The coronavirus pandemic has intensified the already serious problem of loneliness in older people. While face-to-face services and activities are now resuming, many older people still feel anxious about socialising, and thousands of others have no family and friends nearby anyway.
With your help we can continue to be there for older people who find themselves on their own this festive period and beyond.
Please donate to help us be there for older people in Solihull
Help us win £1,000!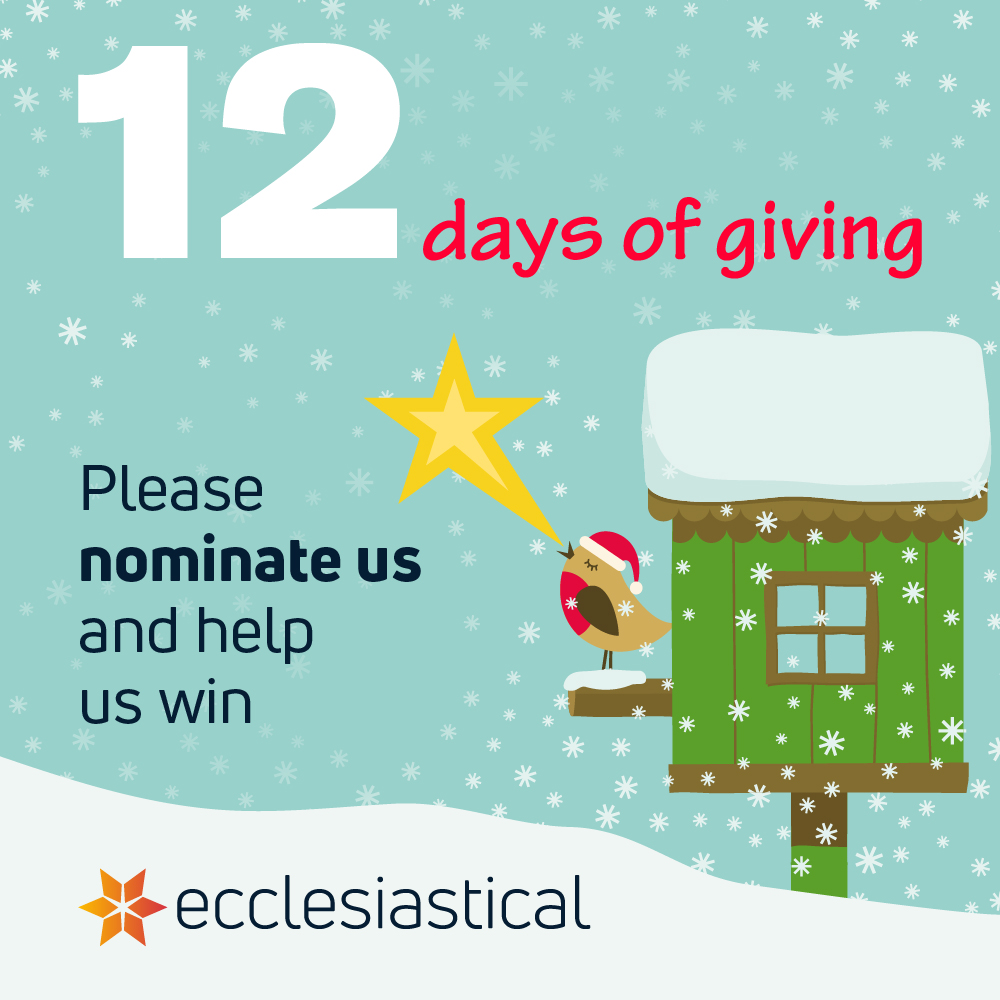 Nominations have now closed. Unfortunately, we didn't win this time, but thank you to everyone who voted for us.
You could help us win a £1,000 festive financial boost as part of Ecclesiastical Insurance's annual 12 days of giving Christmas campaign.
For the fifth year, Ecclesiastical will give 120 different charities an early Christmas gift of a £1,000 donation, with 10 winners announced each weekday from 6 to 21 December.
£1,000 for Age UK Solihull could help make a huge difference to older and vulnerable people in Solihull. For example, it could pay for 200 befriending visits to lonely older people in their homes, or 50 electric blankets to help vulnerable people keep warm this winter.
Nominations are open until 20 December and winners will be drawn at random, so the more nominations we receive, the more chance we have of being selected.
To nominate Age UK Solihull, click below and enter our charity number 1055887 or search for Age Concern Solihull (the name we are registered with with the Charity Commission).