Attendance Allowance Volunteer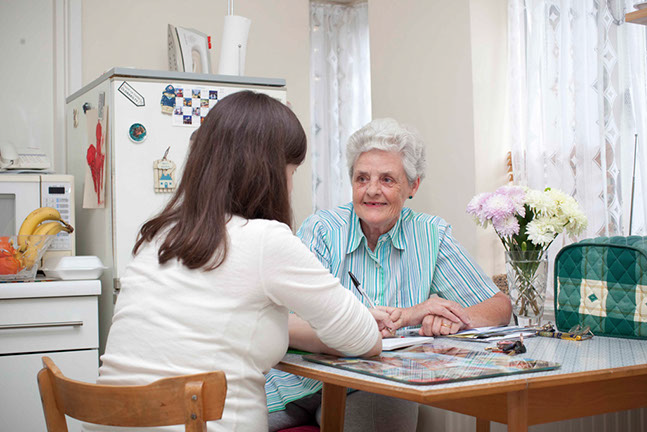 Volunteers visit older people in their homes and talk to them about their needs for support, then complete a claim form on behalf of the older person to apply for Attendance Allowance. Volunteers need to have the skills to build trust with an older person, to talk tactfully about sensitive issues and to describe the older person's needs in writing on the form. It's a rewarding role, as we have a high success rate in being awarded the allowance, which can make a real difference to older people's lives. Full training is provided and the role can be carried out flexibly at times to suit the volunteer.
Meet some of our Attendance Allowance Volunteers
Marian has been volunteering as an Attendance Allowance Volunteer for 19 years, and in that time, she has completed over 700 visits to help older people complete forms to apply for Attendance Allowance.
"I approached Age UK Solihull 18 [now 19] years ago to see if they had a volunteer role where I could use my skills from when I was a Social Worker, and I was given the opportunity to become an Attendance Allowance Volunteer.
"Volunteering is very rewarding. It's a chance to give something back and make a difference to people's lives. There have been occasions where people I've previously helped have recognised me and thanked me, saying they no longer have to worry about paying their bills. It gives me great satisfaction to help people, but I also really enjoy doing it.
"I never rush the forms – each visit takes around two hours and I always stay for a coffee and a chat. During those two hours a bond is formed. As well as helping people get the financial benefit of Attendance Allowance, visiting people in their homes also shows them that someone cares.
"I see people of all ages with all sorts of health problems, and I'm always impressed by how brave people are.
"As a Volunteer for Age UK Solihull, you receive brilliant training and there is plenty of support. If you ever have a problem there is always someone available to help."
Chris has been an Attendance Allowance Volunteer for 18 months.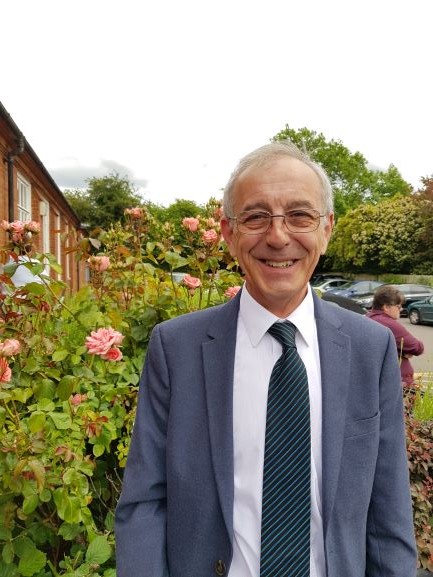 "I became a volunteer with the Age UK Solihull Attendance Allowance Visiting Service six [now 18] months ago having retired but feeling I needed something worthwhile to add focus to my time. Experience gained with helping to care for elderly parents turned me towards Age UK and the Attendance Allowance service which is aimed at supporting people to continue independent living in their own homes. From my own experience I know how important it is for older people to maintain a degree of independence and dignity when through illness or disability life becomes more difficult to cope with. Carer responsibilities are very often taken on by relatives or friends and a little help can make a significant difference for them too.
"During my time with the Visiting Service I have been lucky enough to meet a range of people, all with interesting stories and experiences to share which have been gained over a long life. The most striking impression is the spirit people display, and the way they find ways to overcome difficulties however severe. All of my visits have been enjoyable, and I have found the chance to offer some help both satisfying and very rewarding.
"As a new volunteer I was given training from Age UK Solihull staff and support from other volunteers to get me started. There is a genuinely friendly team providing backup and support as needed, and I have really enjoyed being involved with them."
Interested in becoming an Attendance Allowance Volunteer?
Complete our application form and email to volunteering@ageuksolihull.org.uk.