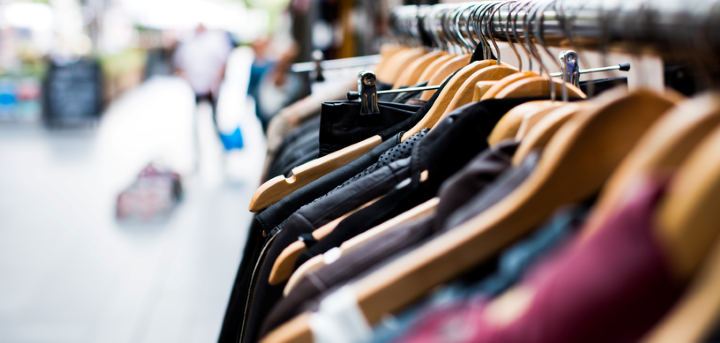 Looking to bag a bargain, declutter your life, or volunteer? You can do all this at our two charity shops in Wakefield District.
Our shops have closed for lockdown restrictions
Our shops in Wakefield and Horbury will close from Friday 1st January 2021 until we are told we can reopen. When we are allowed to reopen we will be resuming the operating hours below. We are always grateful for your donations of goods but please bring them when we are open again and have the staff to manage the stock. We will update you as soon as we know we can reopen.
Donating goods to our shops
There are various ways you can donate goods to our shops
About our shops
Age UK Wakefield District currently have two charity shops in Wakefield Town Centre and Horbury Town Centre.
They are great places to find bargain clothes, books, DVDs, household goods, and even small items of furniture.
Our charity shops sell a vast selection of ever changing goods at very reasonable prices. We have no collection vans at this time so rely heavily on our generous customers 'dropping in' their donated goods to the shops and services of Age UK Wakefield District. We have over 80 staff who are also happy to collect the odd small bags from customers on their way to and from work.
Our wide range of goods for sale include:
Clothes
Electrical goods (all PAT tested)
Bric-a-brac
Homeware
Books
Gifts
and much more...
All funds raised go towards our vital services for older people in the Wakefield District.
Also in our charity shops we provide a range of leaflets giving information on all the services we provide across the Wakefield District.
To find out more about each of our shops, opening hours, what they stock and how to donate items, click on the shops below for further details.
Volunteering at our shops
Our shops rely on volunteers for sorting stock, creating interesting window displays, and attending to customers. If you are interested in volunteering with us, please visit our volunteering page on the link below to see the charity shop role description and how to get in touch.
Volunteering
Volunteering is a fulfilling, satisfying and creative experience. You can help to meet the needs of older people by volunteering to support the services we provide.
Wakefield Shop

Our spacious shop in the centre of Wakefield has a wide variety of goods for you to browse.

Horbury Shop

Our Horbury shop is a quaint traditional shop full of intrigue and quality goods

Donating goods

There are various ways you can donate goods to sell in our two shops.