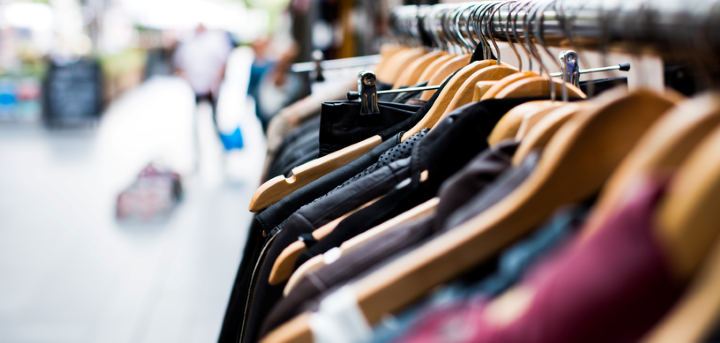 Looking to bag a bargain, declutter your life, or volunteer? You can do all this at our two charity shops in Wakefield District.
Our Shops are re-opening
I know you've all been waiting with bated breath for this announcement. The excitement increases with each day and it has been decided that following closure due to Covid-19 (Coronavirus) we will open for business again on:
Tuesday 7th July, 2020
at our shops in Wakefield and Horbury.
Both shops will operate initially for three days per week, to help us all ease back into the workload with shortage of staff and volunteers. This will be reviewed as we trade and any changes to this will be made and reported in advance. So, for the time being, a typical opening schedule for the week will be as follows:
Monday – Closed
Tuesday – Open - 9.15am – 4.15pm
Wednesday – Closed
Thursday – Open - 9.15am – 4.15pm
Friday – Closed
Saturday – Open - 9.15am – 4.15pm
Sunday – Closed
We will, of course, have new opening hours on our respective front doors to keep our fabulous customers informed locally.
We will welcome all your amazing donations of goods dropped off at either shop from Tuesday 7th July 2020, or you can donate bags into the collection bin behind our shop at 52 High Street, Horbury.
Thanks to all for your continued patience and support, it's greatly appreciated.
Donating goods to our shops
There are various ways you can donate goods to our shops
About our shops
Age UK Wakefield District currently have two charity shops in Wakefield Town Centre and Horbury Town Centre.
They are great places to find bargain clothes, books, DVDs, household goods, and even small items of furniture.
Our charity shops sell a vast selection of ever changing goods at very reasonable prices. We have no collection vans at this time so rely heavily on our generous customers 'dropping in' their donated goods to the shops and services of Age UK Wakefield District. We have over 80 staff who are also happy to collect the odd small bags from customers on their way to and from work.
Our wide range of goods for sale include:
Clothes
Electrical goods (all PAT tested)
Bric-a-brac
Homeware
Books
Gifts
and much more...
All funds raised go towards our vital services for older people in the Wakefield District.
Also in our charity shops we provide a range of leaflets giving information on all the services we provide across the Wakefield District.
To find out more about each of our shops, opening hours, what they stock and how to donate items, click on the shops below for further details.
Volunteering at our shops
Our shops rely on volunteers for sorting stock, creating interesting window displays, and attending to customers. If you are interested in volunteering with us, please visit our volunteering page on the link below to see the charity shop role description and how to get in touch.
Volunteering
Volunteering is a fulfilling, satisfying and creative experience. You can help to meet the needs of older people by volunteering to support the services we provide.
Wakefield Shop

Our spacious shop in the centre of Wakefield has a wide variety of goods for you to browse.

Horbury Shop

Our Horbury shop is a quaint traditional shop full of intrigue and quality goods

Donating goods

There are various ways you can donate goods to sell in our two shops.