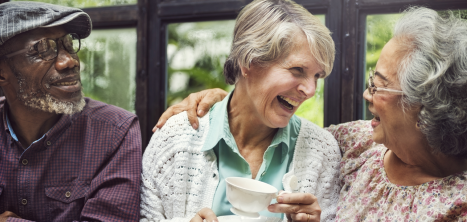 We are celebrating being awarded a grant from the National Lottery Community Fund to support our work with older people who are isolated and lonely.
During the current unusual circumstances we face ourselves in with Covid-19 (coronavirus) we have to advise you that our normal services may not be running as fully expected. We have, however, tried to organise alternative arrangements to meet our customer, staff and volunteer needs.
If you need further information about this service please contact our Single Point of Contact on 01977 552114
The 'Time for Tea' project will build on the success of the 'Cuppa Club', which is currently run in partnership with The Ridings Shopping Centre in Wakefield. This community driven initiative tackles isolation and loneliness amongst local older people and provides a gateway for those at high risk of crisis to find support before the crisis happens.
For more details on The Ridings 'Cuppa Club' click here.
Over the next three years, We will open five new 'Time for Tea' projects in Castleford, Knottingley, Pontefract, Hemsworth and South Wakefield. We are currently in negotiations with wonderful, caring people at shopping venues across the district who are really eager and happy to host our eveents. When we have definate venues, dates and times we will let you know.
Our team of 3 staff will attend each event along with Age UK Wakefield District volunteers to chat, offer support and generally get to know people. Our professional staff members will provide a range of information on other local activities as well as signposting into our wide range of services if needed.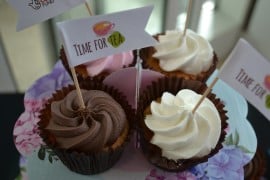 There will always be a range of refreshments including tea, coffee, biscuits & cakes. We hope the people who come along will make numerous friends and build good relationships at what we hope will be happy, relaxed get togethers.
So if you see us whilst out shopping, come and say hello!
To find out more about this exciting new project, please contact Brenda Wardle on 01977 552114 or email: brendawardle@ageukwd.org.uk
If you are interested in volunteering at any of our rewarding 'Time for Tea' events, click here to see our volunteer opportunities.