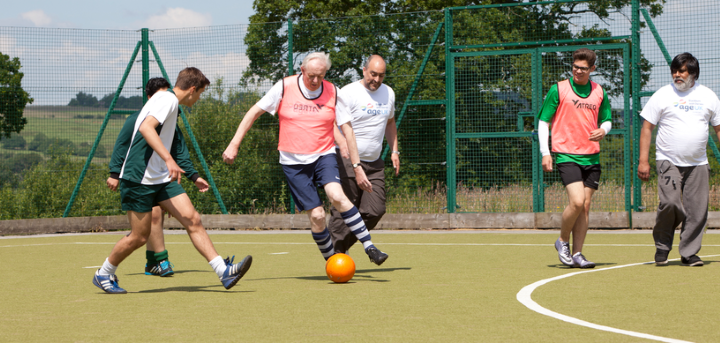 Age UK Wakefield District is working in partnership with local sports facilities to provide football sessions for the over 50's.
Calling all players over the age of 50...
Come and join our Walking Football to get fit, get active and meet new people.
Walking football is a slower version of the game - where any player caught running concedes a free kick to the opposition!
Come and join for lots of fun and exercise...
Wakefield Wanderers

Wakefield Wanderers compete in tournaments and leagues and have teams in the over 50's, over 60's and over 65's. All abilities are welcome at the club.

Sessions take place at:

A1 Football Factory

Thursdays 11am

Located indoors, walking football will be held on Thursdays.

Three free trial sessions
Free refreshments
Free Parking



Sessions take place at:

A1 Football Factory
Skinner Lane
Pontefract
WF8 1HG
01977 525545

Click here for A1 Football Factory's Website
Contact Us 01977 552114
For more information or to register to play
More Activities and Events
Age UK Wakefield District provide a range of activities and events for social, educational and health & wellbeing.
Other information you may find helpful
Related pages on our website