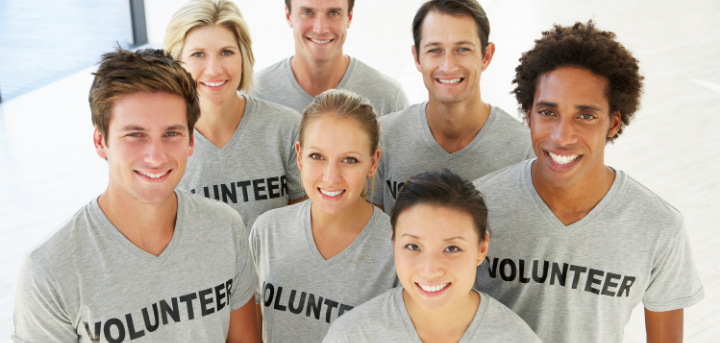 Would you like to volunteer for Age UK Wakefield District?
We are looking for big hearted, open minded people who are good listeners and reliable team members.
Volunteering is a fulfilling, satisfying and creative experience.
You can help to meet the needs of older people by volunteering to support the services we provide. We promote the wellbeing of older people living in the Wakefield District and aim to make later life a fulfilling and enjoyable experience.
Why volunteer?
Volunteering is a great way to meet new people and widen your social circle, learn new skills, build confidence and get involved with your community.
Who can volunteer?
Almost anyone can volunteer. We have a wide range of volunteer roles, suited to different people with different skills. If you can't find a role to suit you, get in touch! We might be able to build a new role specifically matched to your skill set.
What skills or qualifications do I need?
You can use existing skills at Age UK Wakefield District and develop new ones. It does not matter if you do not have particular skills as there is something for everyone. However, training and full support is available for all volunteering roles.
How much time do I have to give?
This depends on the volunteering role you choose, some volunteers offer 1 hour a week, others do more. We really appreciate all the time our wonderful volunteers give and respect that each person has something different to offer. The most important thing is to be reliable and dependable.
What can you gain through volunteering?
New and transferable skills
Relevant training
Up to date references
A new challenge
Personal development
Job satisfaction
Confidence and experience
Make new friends

Volunteering roles
We have a number of different volunteering roles available at Age UK Wakefield District.
Look at our volunteering roles
Applying to be a Volunteer for Age UK Wakefield District
If you would like to apply to be a volunteer with our Charity please download the Application pack below and either email to volunteering@ageukwd.org.uk or post to Age UK Wakefield District, 7 Bank Street, Castleford, WF10 1JD.
Please note that because our work involves working with vulnerable people, you should allow time for Disclosure and Barring checks and an induction training programme before you can start in your volunteer role.
If you wish to talk to a member of our team about the many volunteer opportunities we have please call our Single Point of Contact number 01977 552114 and ask for the Volunteer Manager.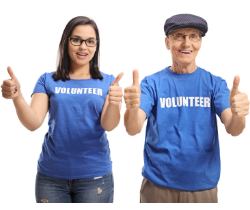 Expenses
Although volunteers are not paid, we will do our best to meet your necessary expenses, and make sure that helping us costs you nothing but your time.
Our Volunteer Stories
Find out more about our Home Shopping Service and Befriending volunteer Lucy Baxter.

Find out more about Paul Bateson, one of our many Volunteer Befrienders.

Find out more about Charlotte Jones who is a volunteer on 2 of our vital services.
Find our more about our trusted Befriending Service Support Volunteer Christine Thompson.

Find out more about Miles Broughton who helps older people do their weekly shopping with us.

Find out more about Cheryl Field who is one of our fantastic Befrienders
Contact us
If you would like to talk to a member of our team about any of our services, activities or volunteering