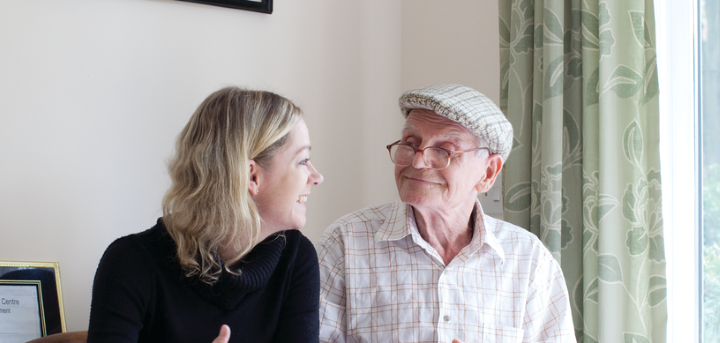 Age UK Wakefield District values the time and commitment of its volunteers and acknowledges their positive impact on the services we provide for older people.
Volunteering is a fulfilling, satisfying and creative experience.
You can help to meet the needs of older people by volunteering to support the services we provide.
Who are we looking for?
We are looking for big-hearted, open-minded people who are good listeners and reliable team-players. We need people who are self-motivated and those who are enthusiastic. Most of all, we want people who can have fun and who enjoy working with and caring for others.
If you have some or all of these qualities, there is a role for you to play at Age UK Wakefield District.
What skills or qualifications do I need?
You can use existing skills at Age UK Wakefield District and develop new ones. It does not matter if you do not have particular skills as there is something for everyone. However, training and full support is available for all volunteering roles.
What can you gain through volunteering?
New and transferable skills
Relevant training
Up to date references
A new challenge
Personal development
Job satisfaction
Confidence and experience
Make new friends
Volunteering roles
We have a number of different volunteering roles available at Age UK Wakefield District.
Look at our volunteering roles
Expenses
Although volunteers are not paid, we will do our best to meet your necessary expenses, and make sure that helping us costs you nothing but your time.
Instant Theatre
We have a new volunteer opportunity on out Instant Theatre pilot project. Instant Theatre will work with people recently diagnosed/or with early stage dementia and their carers and with specially trained Age UK Wakefield District volunteers to provide a structured participatory group theatre experience.
Some services where you can volunteer your time
Could you visit or call a lonely older person? Help us fight loneliness in Wakefield by becoming a befriender.

Help in the smooth running of the Age UK Wakefield District retail shops in Wakefield and Horbury.

Could you help us to provide vital information and advice to older people over 50 in the Wakefield District?
Why volunteer?
Volunteering is a great way to meet new people, learn new skills, and support the work we do in the community.
Who can volunteer?
Almost anyone can be a volunteer. We have a wide range of roles which suit different people and different skills.
How much time do I need to give?
It depends on the volunteer role you are interested in. Some people give an hour a week, other people do more.
What do I do to become a volunteer?
If you are interested in volunteering with us, please contact our office in Bank Street on 01977 552114 and we will send you a Volunteer Recruitment Pack. Once we have processed your application and obtained references we will invite you to come in and discuss volunteering roles which may be suitable to you. Some volunteering roles require a DBS check (Disclosure & Barring Service) to show if there are any previous criminal convictions preventing you from working with vulnerable people. If this is the case we are happy to help with the DBS application process. We will also give you an insight in to our Organisation and its services and will ensure that you have all the training and information needed to be confident to volunteer with us.
Contact us
If you would like to talk to a member of our team about any of our services, activities or volunteering