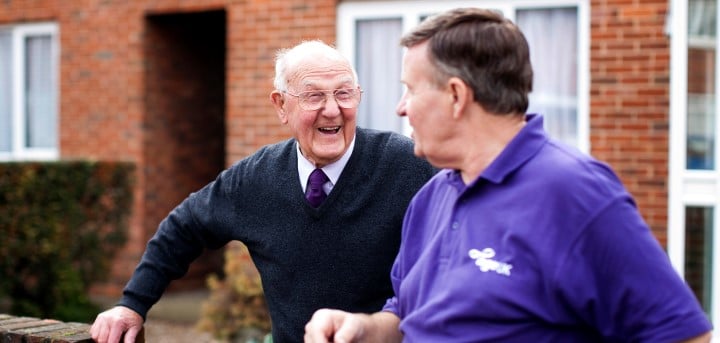 If you are commited to providing a quality service in a manner that promotes dignity, respect and independence for older people we would like to hear from you.
Age UK Wakefield District is seeking new Trustees/Directors to join its Board
This is an exciting opportunity to play a leading role in a major charity, supporting older people and helping them to gain independence and resilience.
Age UK Wakefield District has a workforce of 115 staff and almost 200 volunteers, and spends over £2million each year making a real difference to the lives of thousands of older people across the whole of Wakefield District.
Current vacancies with Age UK Wakefield District
We are looking for Care Assistants to implement and follow care plans to provide personalised low level personal, social and domestic support for older people in the Wakefield District.

We are looking for committed, enthusiastic, caring individuals to provide personalised social and domestic support to customers in the Home Support Service (HSS)

We are looking for an individual to lead on the development and facilitation of our Maintenance Cognitive Stimulation Therapy programme for those living with mild to moderate dementia.
We are looking for dedicated individuals to support our Step Out volunteers and older people in the community in a practical way, allowing them to achieve their maximum independence and enable them to re-engage back into the community
Contact us
If you would like to talk to a member of our team about any of our services, activities or volunteering