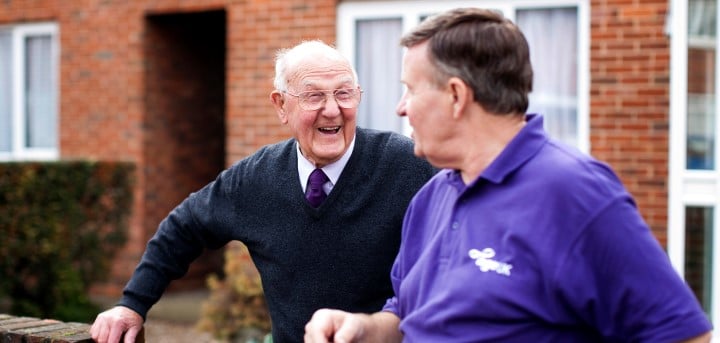 If you are commited to providing a quality service in a manner that promotes dignity, respect and independence for older people we would like to hear from you.
Age UK Wakefield District is an independent charity, affiliated to the National Age UK organisation. We promote the well-being of all older people across the district and aim to help make later life a fulfilling and enjoyable experience. We try to influence the way people think about ageing and the valuable contribution older people make to society and we provide practical support when people's circumstances change and they need help to stay independent, putting the needs and choices of each individual first.
You will find us working in partnership with other health, care and community organisations to deliver services at a truly local level.
To achieve all of the above we created and now uphold our Core Values through every partnership and client relationship. We are:
Enabling: we will support and enable older people to exercise choice and live independently.
Influential: we are informed by the voices of older people, and make sure they are heard in the right places.
Caring: we share a passion about giving our very best care and attention to each person
Dynamic: we innovate to expand our services and measure ourselves against what we can deliver for older people
Expert: we are professional, trusted and quality assured
Five basic principles further support our values: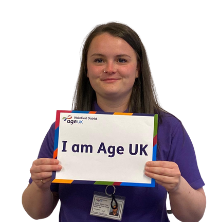 Any form of Ageism is unacceptable.
All people have the right to make decisions about their lives.
People less able to help themselves should be offered support.
Diversity is essential to true inclusivity.
Only through working together can we put our local presence to good use.
We are hiring! - See below our current job vacancies
We are looking for Care Assistants to cover weekend work to implement and follow care plans to provide personalised low level personal, social and domestic support for older people in the Wakefield District.

We are looking for caring staff to provide personalised social and domestic support to customers in the Home Support Service. To also enable and empower older people to maximise their independence.
Personal duties of our team:
As an employee of Age UK Wakefield District there are shared values and ways of behaving that we must all adhere to. This is not an exhaustive list but should describe the sort of behaviour expected of all our staff and volunteers:
Whatever task you are performing

always promote the dignity, respect, and independence of older people.
be mindful of the contribution made by volunteers to our whole enterprise and encourage and support them wherever you meet with them.
accept that other priorities might mean you take on different but appropriate responsibilities

Become and remain familiar with and act within your role responsibilities to deliver appropriate action in line with the Organisation's Policies and Procedures relating to:

Elder Abuse, Safeguarding and Whistle Blowing
Health & Safety, Confidentiality and Equality, Diversity & Inclusion

Take personal responsibility, with your Line Manager, to make sure you understand and can perform in your role through

the development of clear obtainable objectives
identifying and prioritising your personal development to achieve those objectives
monitoring the outcomes of your activity at regular intervals
reading and understanding all official internal communications and newsletters, responding when asked
taking part in staff meetings, training and organisational activities
Age UK Wakefield District is seeking new Trustees/Directors to join its Board
This is an exciting opportunity to play a leading role in a major charity, supporting older people and helping them to gain independence and resilience.
Age UK Wakefield District has a workforce of 115 staff and almost 200 volunteers, and spends over £2million each year making a real difference to the lives of thousands of older people across the whole of Wakefield District.
Contact us
If you would like to talk to a member of our team about any of our services, activities or volunteering