Keeping Older People Connected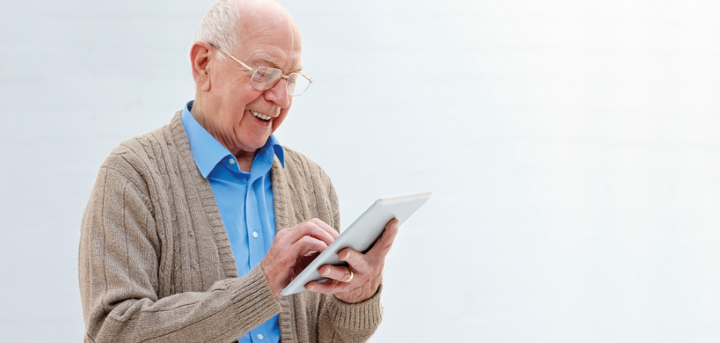 We are thrilled to tell you that Age UK Wakefield District has won a Community Foundation grant to support a Digital Inclusion pilot programme.
Funding from the Coronavirus Community Support Fund, distributed by The National Lottery Community Fund, has helped us to develop a Digital Inclusion pilot programme within Age UK Wakefield District. Thanks to the Government for making this possible.
Over 6 months, we will help 50 isolated, older people use video technology. They will feel less alone, have improved skills and better wellbeing.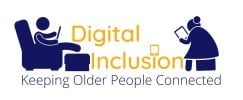 Working across 6 Charity teams, a staff member will introduce a ready set-up tablet to one known older client and help them perform the basic functions including accessing video tools, email, social media, financial banking tool, supermarket online shopping, and search engines.
The four areas we will be aiming to cover during the tablet loan period are:
Social engagement
Financial / shopping management
Accessing video triage and online applications
Hobby / interest / entertainment engagement
This will be tailored and prioritised to suit the individual and their ambitions
Our tablet loan scheme will be tested with a small number of our existing clients from across our existing services and the programme will be refined as we learn from them what works and what does not.
Digital inclusion is a huge problem, which has been highlighted by the COVID pandemic, as so many sources of information and support were developed for online communication.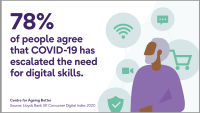 There are a number of barriers to going online – fear of incompetence, fear of fraud preferring hard copy news and entertainment and face-to-face or telephone communication, lack of funds for kit and access, and just not understanding the huge benefits of being connected.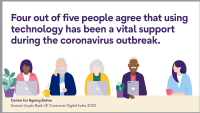 However, there has been a lot of work already undertaken by the Age UK National Charity and other partners, so we are busy making sure we learn from their findings to increase our chances of success.
We are also hoping to involve as many of our staff as possible in an ongoing drive to support older people to become connected. Probably just a few in this first pilot and then Charity-wide, in the future. Watch out for more updates in this news section.
Funding from the Coronavirus Community Support Fund, part of "Government's £750m support package for charities" distributed by The National Lottery Community Fund.