Hospital Transport Support Service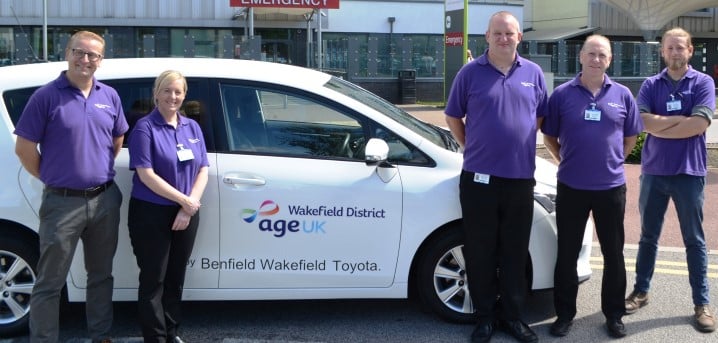 Age UK Wakefield District provides supported transport for patients aged 60 and over who have been discharged from Pinderfields or Pontefract Hospital.
A service where each individual is different and support need will be tailored to you
You may be eligible for our Hospital Transport Support Service.
Once you have been discharged from hospital, so long as you are medically fit and do not have easy access to other transport options we will...
Provide transport home for you on your discharge from A&E and hospital wards
Provide a trained Age UK Wakefield District Support Worker to take you home
Escort you in to your own home
Ensure you are safe, secure and comfortable
provide support for unexpected emergency issues, such as: faulty locks, heating not working, etc.
offer to make a hot drink, or simple meal, to help you settle in at home
Ensure further support is offered (if required)
This service is fully funded and is FREE to discharge patients
You will need to request a referral from the Hospital Nursing Staff who will check your eligibility.
The Hospital Transport Support Service is a CQC registered service operating seven days a week, with a dedicated 0800 number for incoming referrals.

Our Hospital Transport Support Service is available 7 days a week - Monday to Friday between 7.00am and 11.00pm, Saturday and Sunday between 10.00am and 6.00pm
Information and Advice
The Information and Advice service supports people aged 50 and over, and their carers who are resident in the Wakefield District.
Other information you may find helpful
Related pages on our website