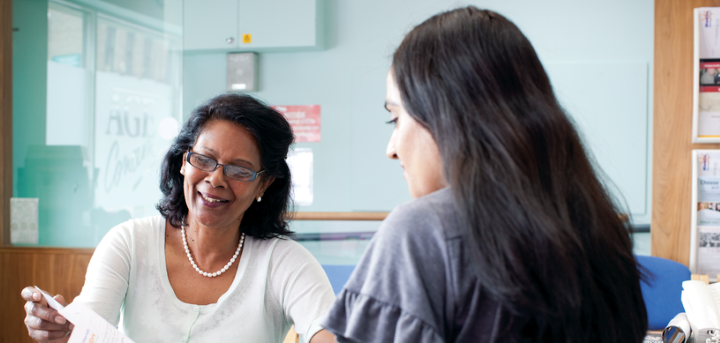 The Information and Advice service supports people aged 50 and over, and their carers who are resident in the Wakefield District.
If you need any further information about this service or wish to make a referral please call our:
Single Point of Contact on
01977 552114
We are currently not offering an office based Information and Advice Service but aim to provide advice and support in a flexible way by telephone and email. Where required our specialist services can offer home visits.
By contacting us you can:
Talk your problem through with an information adviser
Arrange a time for a telephone advice session
Obtain guidance on completing application forms for benefits, pensions, etc
Information is provided:
Through Age UK information guides and factsheets. These can be posted out or are available online
Up to date information about support from local and national agencies and sources of self-help
Information about and referral into the full range of our services, including home visits, assessment and support
Referrals to specialist services can also be made
Advisors
In addition to our general telephone advice service, we can also offer advice sessions in your own home where required
The topics we can offer advice and guidance on include:
State Retirement Pension
Pension Credit
Attendance Allowance
Blue Badge Applications
Disability Living Allowance
Carers Allowance
Housing and Council Tax Benefit
Welfare Benefit Entitlements Calculations
We can provide advice on access to social care and services to help you stay safe and independent in your home.
Additional services...
Equipment Loans
We can also offer free short term loans of wheelchairs and rollators for a period of up to six weeks.
Home delivery and collection is provided by our team.

Our Information & Advice Service is available 5 days a week - Monday to Friday between 9.30am and 4.30pm
Changes to free TV licences for over 75's
from 1st August 2020...
Only people over 75 who are claiming Pension Credit will be eligible to claim a free TV Licence. The BBC will contact everyone affected.
Click here for more information from the BBC
Age UK Wakefield District can help you by:
Checking to see if you are able to claim Pension Credit
Advise you how to apply
Call our Single Point of Contact - 01977 552114 for more information
2 out of 5 people who are eligible for Pension Credit have NOT applied - Across the country this works out to be 600,000 older people
Free booklets and online information
Age UK produces free information guides and factsheets on a wide range of topics, including home adaptations, dementia, and advice for carers. You can find a complete list of guides and factsheets on the Age UK national website.

If you prefer to read information online, the Age UK national website has information and advice on many topics, including how to find a care home, how to avoid scams, and Power of Attorney.
Advocacy Service
The advocacy service is free and independent and aims to support older people to make informed decisions about their life, often at critical times.
Other information you may find helpful
Related pages on our website