What's on at our Haywards Heath Social Club?
Join our social club and have fun with friends, keep active and enjoy delicious freshly-cooked lunches.
Come and have a cuppa in our lovely cafe and pretty garden or see what classes we have to offer. Our classes.
We are open Monday to Friday 9am to 4pm.
Call us today on 01444 450248.
What's on at the new Haywards Heath Activity Centre?
Come and visit our beautiful light and airy social club and activity centre and see what we have to offer.
NEW! **Swimming Sessions at St Francis Swimming Pool Starting March 2019**

We are very fortunate to be able to offer exclusive swimming sessions at St Francis Swimming Pool near the Princess Royal Hospital. We had our first week on Tuesday 12th March and all who attended had a great time!
Sessions are Tuesdays between 1:30pm and 2:45pm - booking essential. Telephone 01444 450 248 for more information.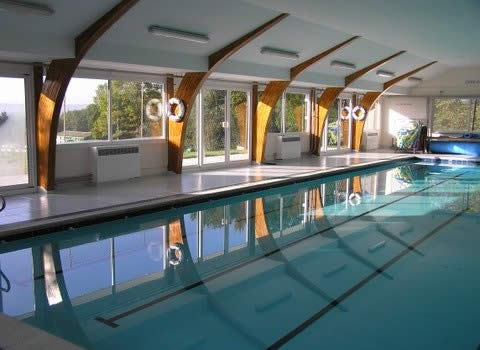 NEW!

We are now at Balcombe! Please join us on Mondays from 10:00am till 12:00pm at Victory Hall. £2 Entry - Teas and Coffees available. Please see our schedule below
NEW TWILIGHT SESSIONS STARTING JAN 2019

We are pleased to announce we are now open every Tuesday evening from 4pm until 6:30pm for anybody and everybody!

Pilates 5:30-6:30 (£7 non-members, £5 members)
Physiotherapy, Reflexology and Indian Head Massage also available by appointment - Call 01444 450 248 to find out more!
Fitness and exercise for older adults
We have a large and varied programme of activities including Pilates, Dance Fit, Latin American dance, Chairobics, Balance and Yoga as well as classes in Spanish and a variety of arts and crafts including Scrapbooking to name a few!
Our classes
All our fitness activity classes are taken in our new bright air conditioned activity room, with instructors that are friendly and experienced in getting the most out of each session regardless of age or ability. Whichever class taken will be enjoyed and at the individual's own pace.
In-house services and Salon Services

In need of luxurious pampering? Our therapy room offers the perfect place to relax and all at affordable prices. Beauty therapist, Jenny, provides a variety of treatments every Tuesday, Wednesday and Thursday. The therapy room also hosts other treatments including Reflexology with Kristine from 9am every Monday, Chiropody with Nush every Wednesday and Thursday and Acupuncture with Mark on Fridays. Non-members are welcome to come along to the centre and pay a small additional charge to access the Salon Services.
As of January 2019 we now have physiotherapy on offer with Emma Bradley every Tuesday afternoon from 1:00pm onwards.
Garden Café
A real feature of the Haywards Heath centre is the light and airy Lamb House Garden Café. Whether you are meeting for breakfast, lunch or a cup of tea and a chat, the Garden Cafe has a delicious range of snacks and a selection of freshly prepared home-cooked meals available daily. The extensive menu has something to suit all tastes and budgets. There's sure to be something to tickle your tastebuds and our senior breakfasts are popular with everyone.
Cost of membership
To find out more about our membership click here.
Transport
Minibus collection is available via Community Transport for anyone unable to reach the Haywards Heath Centre independently. To arrange a return journey, please contact Bluebird directly on 01444 471919.
Volunteer!
Lamb House relies on volunteers who help with the day-to-day running of the Haywards Heath centre. There are many opportunities to volunteer, whether as a receptionist, member of cafe or kitchen staff or in a number of other roles which help us run our activities. If you feel you could spare some time to help us out, please get in touch - just email helpus@ageukwestsussex.org.uk or call us on 01444 450248.
Contact details
Age UK West Sussex
Haywards Heath Centre
Lamb House
2 Kleinwort Close
Butlers Green Road
RH16 4XG
01444 450248
E: haywardsheath@ageukwestsussex.org.uk
Download
Click here to view the latest Haywards Heath Timetable.pdf
Click here to view our latest leaflet.