Local Age UK seeks new recruits for its 'Volunteer Army'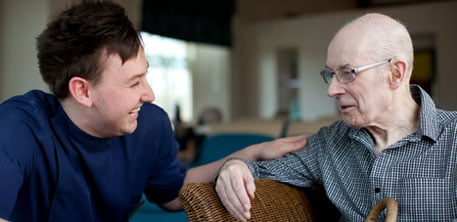 Published on 10 May 2021 10:31 AM
Age UK West Sussex, Brighton & Hove (WSBH) is seeking new recruits for its 'Volunteer Army' over the coming months. Many older people are really suffering after months in isolation, so the charity is expanding its services and seeking support from the public in a number of volunteering roles.
The charity already has over 550 volunteers, doing a range of vital work to support some of the most vulnerable older people in the community. People are matched to posts based on their interests, skills and experience. Roles on offer at the moment include:
Telephone Befriending
Community Volunteers (covering things like home visits, light shopping, collecting prescriptions and companionship)
Dementia Support
Kitchen Assistants
First Point of Contact/Community Navigators (helping people access the information or support they need)
Fitness instructors/Walking Football Co-ordinator
Café assistant
Helen Rice, Chief Executive at Age UK WSBH said "We have an incredible 'army' of volunteers right now, but we want to add to it. The last year has been incredibly tough on older people, with many significantly more frail and isolated following months at home. Post-pandemic, we have big ambitions to be there for more people than ever before, but we do need help from the public. If you can spare at least a couple of hours a week, we'd love to hear from you and I'm sure you'd get a buzz from helping out. The roles are varied, but each one makes a tangible difference to some of the most vulnerable older people in our area."
As well as allowing people to use their skills to help others, volunteering can also have huge benefits for the individual. It's fulfilling, interesting and sociable. It can also help develop transferrable skills that may lead to other employment opportunities. Potential volunteers are asked to contact the charity as soon as possible, so the relevant paperwork and DBS check (in roles requiring it) can be undertaken.
Anyone interested in volunteering for Age UK WSBH should contact Volunteer Manager, Richard Harris, ideally by email on richard.harris@ageukwsbh.org.uk or call 07841 662564.