From blank to buzzing - locals invited to help design new community centre timetable in Burgess Hill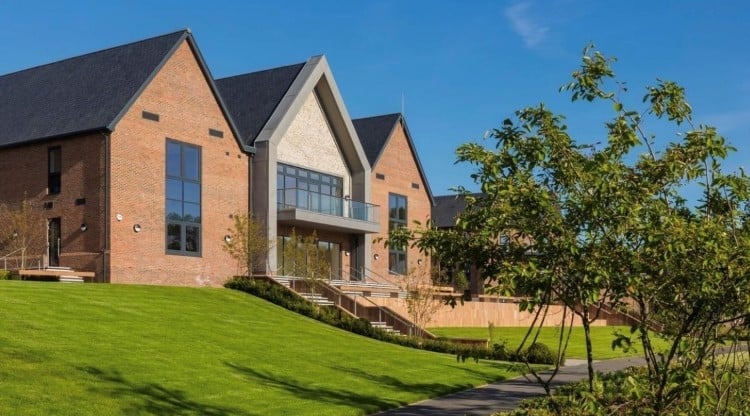 Published on 05 May 2022 08:13 AM
A brand new community centre in Burgess Hill is almost ready for action after Mid Sussex District Council handed the keys to Age UK West Sussex, Brighton & Hove this week. The charity will be running the Kings Weald centre for everyone aged 0 – 100 (and beyond) and is now asking for community feedback on the groups, clubs and activities people would like to see set up in the coming months.
Kings Weald is a large development located at the former Keymer Brick & Tile site to the east of Burgess Hill. The new centre has a large area of public open space, a playground, a multi-use games area and a mini soccer pitch. The inside space is currently blank but flexible, allowing it to have a café, potentially a nursery and host everything from hobby or fitness classes, to book groups or children's parties.
Adam Fear, Community Centre Manager said "We're thrilled to get our hands on the keys and now we want to hear exactly what people would like us to provide. Although we traditionally work with older people, this centre is for everyone. We could offer baby groups and brownies, plus bridge, bowls and everything in between. We don't want to separate the generations here either, we want people to join whatever they're interested in, regardless of age. Please get in touch and let us know what you'd like to see happening at the centre. We want it to be a vibrant, buzzing venue, that helps make Burgess Hill a great place to be."
Councillor Norman Webster, Mid Sussex District Council Cabinet Member for Community said "The Kings Weald Community Centre is going to be a tremendous asset for the people of Burgess Hill and the surrounding areas. It's a wonderful new space that's capable of hosting a wide range of community activities and events. "We've already had lots of interest from local groups who are looking to make use of the space and I would encourage everyone who's interested to contact Age UK West Sussex Brighton & Hove to find out how to get involved."
People who would like to hire space at the centre are invited to get in touch to find out how to secure a room. The charity is also keen to hear from local businesses who would like to work in partnership, or who can offer equipment or a gift in kind for the new venue. An opening event will be planned in due course, when the community will be invited to see the fantastic new centre that's now on their doorstep.
Email is the best way to give your thoughts or feedback on activities at the new community centre: kingswealdbookings@ageukwsbh.org.uk alternatively you can call 0800 019 1310 and ask for Adam Fear.
To keep up to date on the new centre, you can search 'Kings Weald Community Centre' on Facebook and Instagram or follow us on Twitter @ageukwsbh