Local Age UK seeks instructors to make a difference with their New Year's Resolution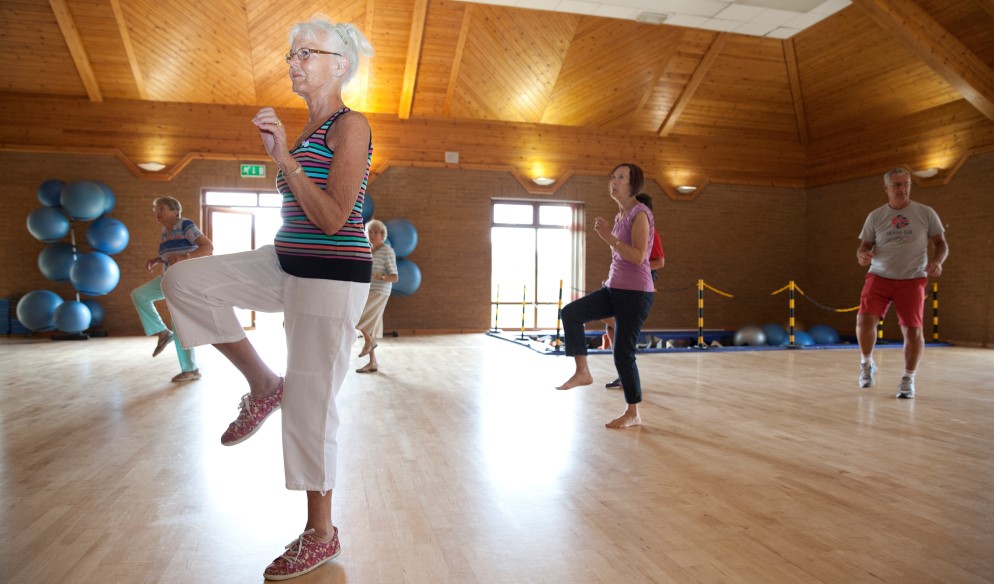 Published on 05 January 2022 04:21 PM
Age UK West Sussex, Brighton & Hove (WSBH) is looking for people with a passion for exercise, crafting or hobbies, to make a difference this year by joining their team as an instructor or group leader. The charity aims to help older people love later life and is calling for potential instructors to share their skills at centres across the local area in 2022.
Making a New Year's Resolution to support older people can be incredibly fulfilling, instructors are paid competitively and the charity offers block bookings and free parking at its centres. Age UK WSBH is looking for fitness instructors in areas like group exercise, pilates, yoga and dance, as well as craft experts and those who could teach hobbies like chess, art and carpentry. Existing classes are already diverse with everything from pole fitness to flower arranging on offer. Centres have dedicated activity rooms and the Bognor Regis building houses a state of the art gym.
Jo Clarke, Director of Partnerships and Localities at Age UK WSBH said "We want our centres and community venues to be buzzing in 2022 as we offer a whole range of activities for fitness and fun. Later life can be lonely and groups like ours can be a life saver in terms of offering people the chance to stay healthy, learn skills and make new friends. If you're already an instructor, or you have a talent you could share with over 50s, then please get in touch. Joining our dedicated team will be so rewarding - it might be the best thing you do all year!"
Instructors will have their experience/qualifications checked and the charity can advise on arranging a DBS check and relevant insurance in order to get started.
To find our more, or join the team please email john.donoghue@ageukwestsussex.org.uk or call 07395 886 280.