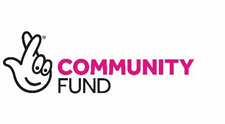 Our new, Never Alone Always Heard project, started during the Covid-19 Pandemic. It is helping us to keep in touch with our older and younger people living in County Durham and so that we can share the experiences of younger and older people during the lockdown.
We are working with primary school children who are writing letters and sending pictures to be passed on to an older person; some of whom are living alone or are in care homes.
The older person then sends their replies via our Intergenerational Programme Co-ordinator who records the information and sends copies back to the school children. We will be increasing the number of schools taking part in our new project in September.
We also have our Listening Project which is part of our Never Alone Always Heard work.
We'll be sharing audio and visual recording technology to all those involved so that they can record their experiences too. Not only will this be a valuable and important oral history chronicle of these strange times we'll be able to use all information collected to create a pop up exhibition to share our work across the County.
The outcome will be a written, verbal and visual record of this period providing an opportunity to reflect on the impact on humanity, our social needs and strategies used to cope and connect.
It will create a reminder to ourselves and future generations of the value of community, connections and freedoms.
If you'd like to be involved in -
Letter writing
Recording your experiences or helping someone you know to do this
Providing technical or practical support
Please contact our Intergenerational Project Co-ordinator on 0191 3746561 or by email to info@ageukcountydurham.org.uk