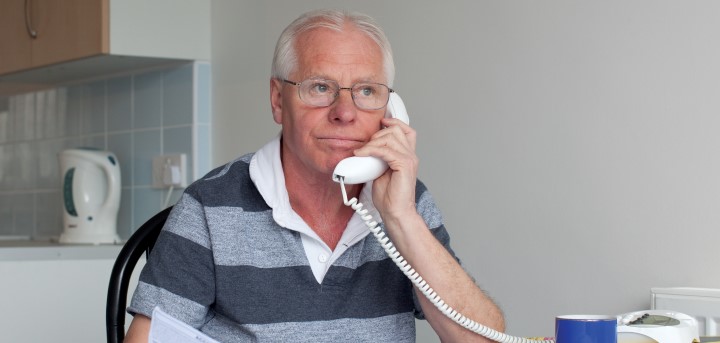 Beat the Scammers helps older people to protect themselves from telephone fraud by providing talks to small groups and giving out information packs. As part of the service Call Blockers are fitted for the most vulnerable.
This project is for anyone aged over 50 who receive lots of fraudulent/nuisance telephone calls and would benefit from getting advice and practical suggestions on how to deal with telephone fraud.
Older people are targeted ruthlessly over the phone resulting in large amounts of money being obtained fraudulently.

Volunteer enquiries are welcome for this project (full training and support will be given).
Our talks and information sessions are not chargeable, however, if you are not in receipt of means tested benefits you may be charged for the cost of a Call Blocker if you have one fitted.
For more information about the project or to volunteer please contact us
t 0191 374 6568
e bts@ageukcountydurham.org.uk