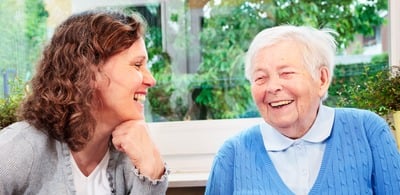 At Age UK County Durham we rely on volunteers to help us offer vital services in the local community.
Would you like to lend a hand?
Our Help at Home scheme provides assistance to older people so that they may stay independent in their own homes.
Our home help service helps people with
Keeping their home clean and tidy
Laundry
Bed making
Picking up prescriptions
Shopping
Simple meal preparation
Assisting with the little things can make a huge difference in terms ofthe quality of life of an older person.
Could you volunteer a few hours of your time to make a difference to the life of an older person?
Call us on 0191 374 6361 to find out more and to see if this is the volunteering opportunity you have been waiting for!
Other volunteering roles with Age UK County Durham
Meet new people, help us to raise funds and have fun at the same time as one of our shop volunteers.

Join our growing team of van drivers and warehouse assistants. Full training and support will be provided.

We are looking for a volunteer with experience of using eBay and other online selling platforms.
We need volunteers to join our Beat the Scammers project which helps older people to deal with telephone scams.

Could you help us to provide vital information and advice to older people in County Durham?
Why volunteer?
If you want to meet new people, learn a new skill or do something different with your free time, you can make a difference to the community by volunteering with us.
Who can volunteer?
Almost anyone can be a volunteer. We have a wide range of roles which suit different people and different skills.
How much time do I need to give?
It depends on the volunteer role you are interested in. Some people give an hour a week, other people do more.
What else you can do to support us
Could you help us to raise vital funds by taking part in a fundraising event? We have regular events such as sponsored walks, but you could also do your own fundraiser like a cake sale.

Could you talk to your colleagues or your employer about how you can support us? We have lots of ideas for how organisations can get involved, including sponsoring an event, making us Charity of the Year, or donating equipment.