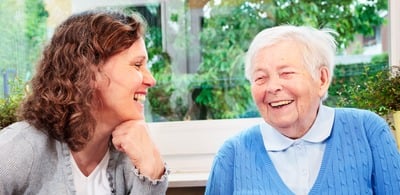 At Age UK County Durham we rely on volunteers to help us offer vital services in the local community.
Due to the current situation with Covid-19 we have temporarily suspended some of our volunteering recruitment but we still need your help.
If you are not able to volunteer long term with us but could help us to provide assistance to older people with shopping and prescription collections/deliveries and regular wellbeing calls, please get in touch. We also need volunteers to help in our charity outlets and would love to hear from you.
You can call our Volunteer Co-ordinator on 0191 374 6560 or send an email to us at info@ageukcountydurham for more information.
We endeavour to match offers of support with those who live in the same area wherever possible.
If you are unable to volunteer with us at this time, but would still like to help us continue supporting older people during this crisis, please DONATE TO US and you will be directed to our Virgin Money Giving page.
Many thanks
Why volunteer?
If you want to meet new people, learn a new skill or do something different with your free time, you can make a difference to the community by volunteering with us.
Who can volunteer?
Almost anyone can be a volunteer. We have a wide range of roles which suit different people and different skills.
How much time do I need to give?
It depends on the volunteer role you are interested in. Some people give an hour a week, other people do more.
What else you can do to support us
Could you help us to raise vital funds by taking part in a fundraising event? We have regular events such as sponsored walks, but you could also do your own fundraiser like a cake sale.

Could you talk to your colleagues or your employer about how you can support us? We have lots of ideas for how organisations can get involved, including sponsoring an event, making us Charity of the Year, or donating equipment.