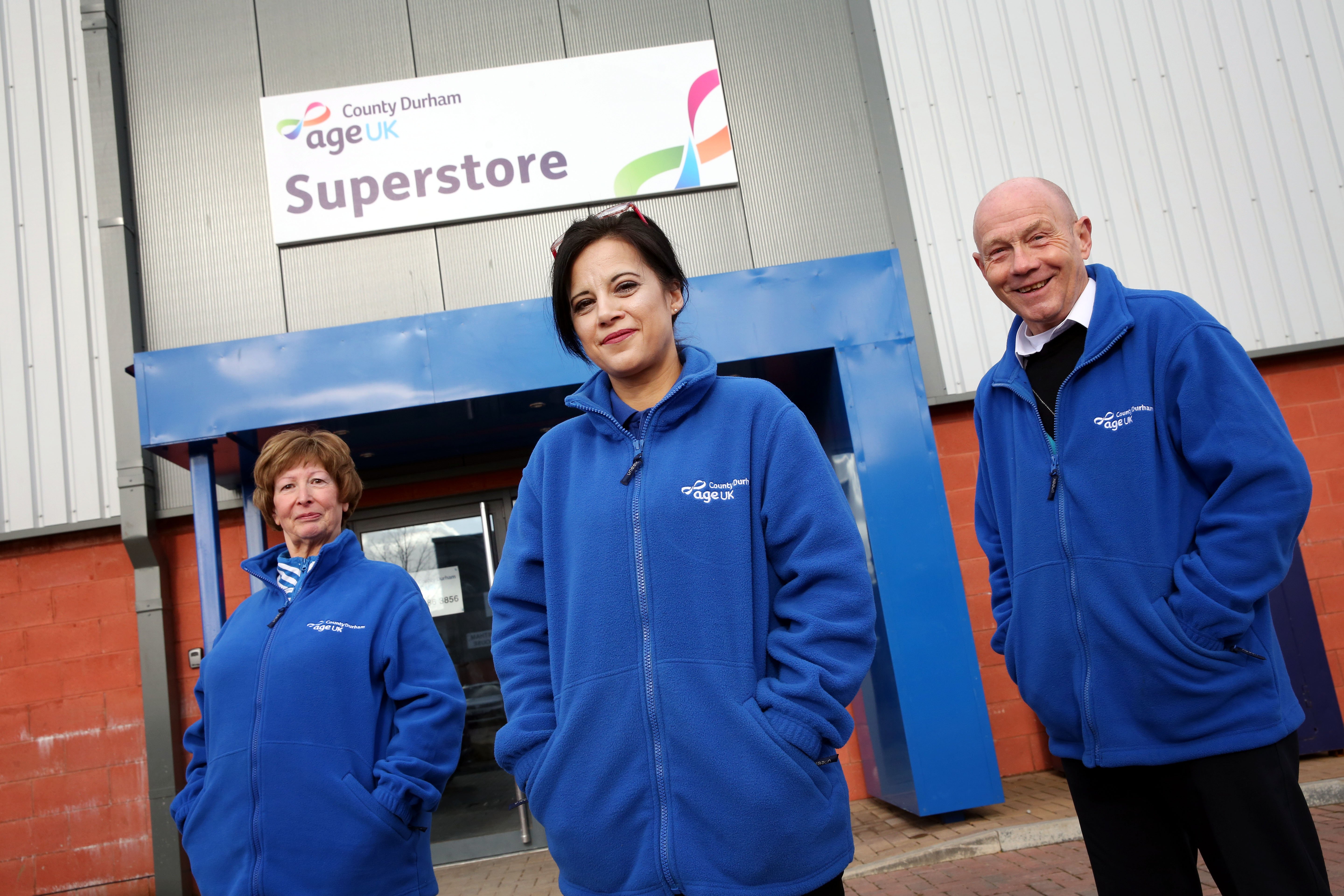 We have three charity shop outlets in County Durham each specialising in a variety of donated and new items for sale.
Superstore 0191 384 5098
Hidden Boutique 0191 374 0933
We can only accept donated items at our Charity Superstore if you have a pre-arranged appointment in place.
If you would like to help us continue supporting older people during this crisis, please DONATE TO US and you will be directed to our Virgin Money Giving page.
Thank you.
Find out more
Our Superstore has a great selection of furniture, clothes, bags, hats, shoes, books and electrical goods

Donated items

We are unable to accept donated items at present due to the current lockdown measures in place

Discount Charity shop in Betjeman Close, East Stanley DH9 6UD next to the Betjemen Resouce Centre

Based in Durham City centre with vintage, prom and occasion wear as well as many Designer labels at bargain prices