Digital Inclusion Volunteer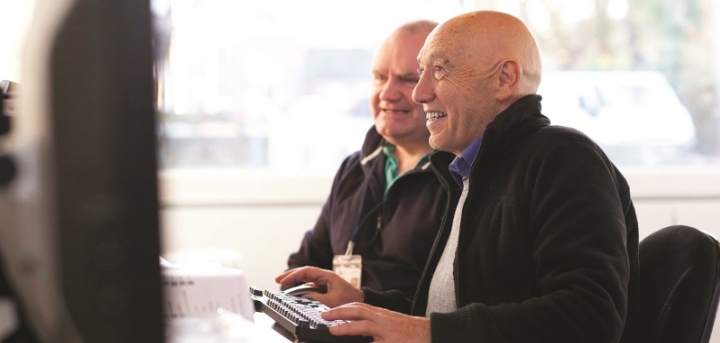 Become a Digital Inclusion Volunteer and you could help older people to access technology so they can keep in touch with family and friends, shop online, etc.
The Digital Inclusion Project helps older people to access new technology, offers problems solving and helps them to stay safe online. If you have an interest in IT you might like to volunteer and help to:
Support or attend community 'drop-in' support sessions in local libraries
Offer 1-1 help in a local older person's home, such as setting-up / learning how to use a new device, getting online, using social media, online safety, etc.
Offer basic technical home support with Wi-Fi, printers, software installation, etc.
Support to make an informed decision on purchasing a device
Provide your support and expertise at a tailored course or iPad Café
What next?
To enquire about the Digital Inclusion Project please contact Daniel Taylor, our Digital Inclusion IT Tutor, on (01983) 525282 or email: digital@ageukiw.org.uk.