Personalised and co-ordinated services to help you get the right support, at the right place, at the right time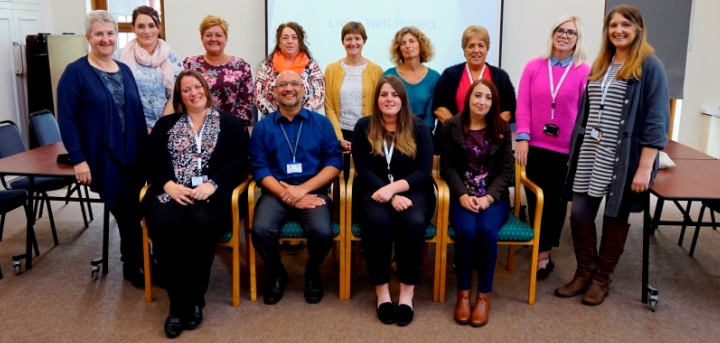 The Living Well approach is a person-centred, holistic way of providing co-ordinated health and social care.
The Living Well approach supports people to lead fulfilling lives and maintain independence through early prevention, self-help and by empowering people to take positive steps to manage their own health and wellbeing.
What does it mean for me?
There is no one size solution to living well, no one action plan or path to follow that will get you there. The Living Well Team wants you to get the right support, at the right time and from the right people.
Everyone's ideas of Living Well will be individual to them; it will depend on their general health, their current circumstances and their own health goals. That's why each Living Well assessment and subsequent action plan is completely individual.
Whatever your current needs you can make a positive difference to your health and wellbeing. Working with the Living Well Team you'll be offered an action plan personal to you and help to achieve your goals.
Who can be referred:
The Living Well approach is designed to support anyone aged 18 and over who may have multiple low-level needs requiring support or advice, but who do not meet eligibility criteria to receive adult social care services.
The Living Well approach includes specialised support for older people, people living with learning disabilities, people living with mental health conditions and carers.
There are four different services that make up the overall Living Well approach these are (please click on the title for full service and contact details):
To find out more or to make a referral to the Living Well Team:
Please call (01983) 525282 and ask for the Living Well Team, they will put you in touch with the most appropriate service for your needs.

The Living Well approach is funded through the Isle of Wight Council's Improved Better Care Fund.