Mental Health & Wellbeing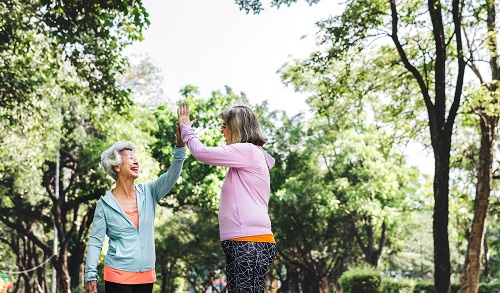 Governement's guidance
The government has produced a guide on how to look after your mental health and wellbeing during the coronavirus (COVID-19) outbreak. Read it here.
Yoga for Seniors
Chair Yoga invites you to find mobility in a way that is really supportive and beneficial. This practice invites awareness and integrity into the body and will leave you mindful and calm. Try it here.
Online dance classes for people with visual impairments
Step Change Studios are offering weekly dance classes online for those with visual impairments. Classes are every Saturday at 11am. Email here for more information.

Get active bingo
Mind has created this active bingo sheet to help you move around your house. See how many you can complete over the coming weeks!
House of Memories
House of Memories is a museum-led dementia awareness programme which has created an app that allows you to explore objects from the past and share memories together.
London Wlogger Walking Podcast
This podcast series covers the best hidden gems, landmarks, riversides, parks, woodlands, views and sights in London as well as exploring its history and having some fun features in it. It is available on all podcast providers (Apple, Spotify, YouTube, Google Podcasts) or by typing 'London Wlogger' into the search on those channels and you can watch an overview here.
Your Mind Matters
Age UK also produced a free guide which focuses on improving mental wellbeing or information on depression and anxiety in later life. Read it here.
Create to Connect
Do Think Share has been producing daily creative challenges for the past month to encourage everyone to get creative at home and with others in their community. Sign up here.
BBC's HealthCheck UK Live
This programmes is broadcasted daily and focuses on guiding you to stay mentally and physically well throughout lockdown. They are also available on IPlayer. Give it a listen here.
VocalEyes
The charity - which helps blind and partially sighted people have the best possible opportunities to experience art & heritage - produces a weekly newsletter called The Interval, providing a selection of accessible cultural experiences available online.
The Chantraine School of Dance
Last year, the school celebrated UN International day of Older Persons on October 1st with a flash mob of older dancers at Kings Cross station. This year, they have done so online. Join them here.
Making Walks Sensory
Sensory walks help people with complex impairments engage with nature, using their senses to connect with their surroundings and have meaningful experiences. Find out more here.