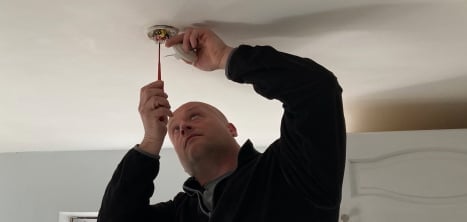 We do not make a charge for supplying these details but all work carried out by the contractors listed below must be paid to the contractor in the normal way. We would advise all clients to get a quotation from tradesmen before agreeing to any work, we would also advise to get more than one quotation.
Age UK Milton Keynes
Peartree Centre 1, Chadds Lane
Peartree Bridge
MILTON KEYNES
Buckinghamshire
MK6 3EB
United Kingdom
Find a local contractor on our list of vetted traders
What does the service offer?
• We have selected traders who are able to work to a good standard at a reasonable cost, whilst being courteous to clients at all times. Traders are asked to encourage clients to be security conscious by making sure they check identity badges.

• Age UK Milton Keynes has taken up references by satisfied customers of the listed businesses and has seen a copy of their relevant current public liability insurance certificate. The vetted contractors have declared that they have no criminal convictions and they have the relevant trade certificates for the work they undertake.

• We charge the traders an annual subscription fee which covers the administration costs of this scheme.

• We also ask that our Trusted Traders let us know if they are worried about a client's safety, general wellbeing or living conditions. We may be able to help by providing other services or signposting clients on to other local organisations who can help.
How do I access the service?
Find out more below
https://www.ageuk.org.uk/miltonkeynes/our-services/trusted-traders-scheme/