Past and present corporate support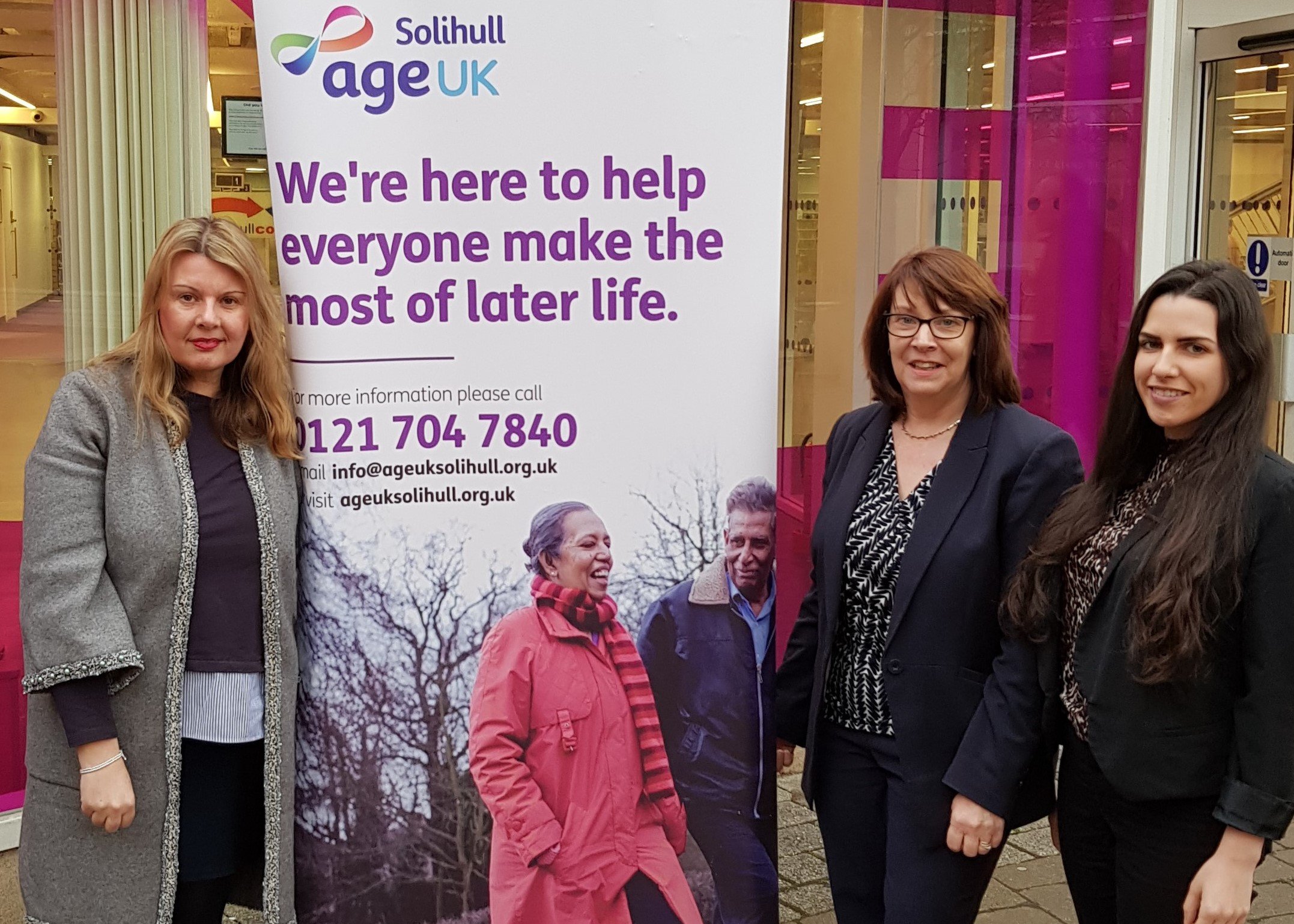 Birmingham Business Park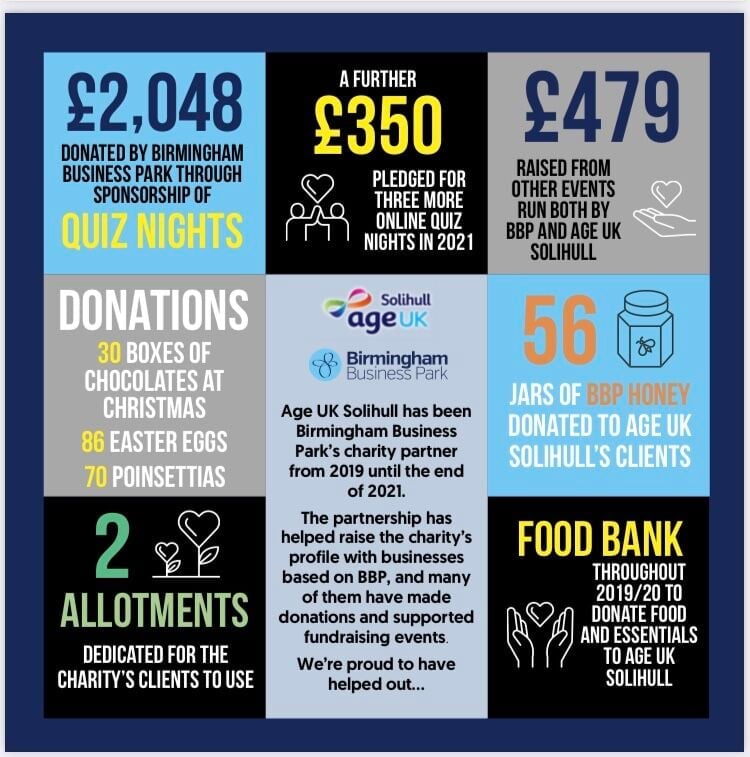 We were chosen as Birmingham Business Park's Charity Partner for 2019/20, and due to limitations brought about by the coronavirus outbreak, our partnership was extended until the end of 2021.
The infographic to the right shows just some of the support we received from the business park from the beginning of the partnership until April 2021.
Since then, the business park has also sponsored some t-shirts for us, hosted a Comedy Fundraiser and they are now planning some Christmas activity which will include our clients and hopefully raise some funds for us as well.
Sydney Mitchell
We have also been Sydney Mitchell's Charity of the Year since 2018.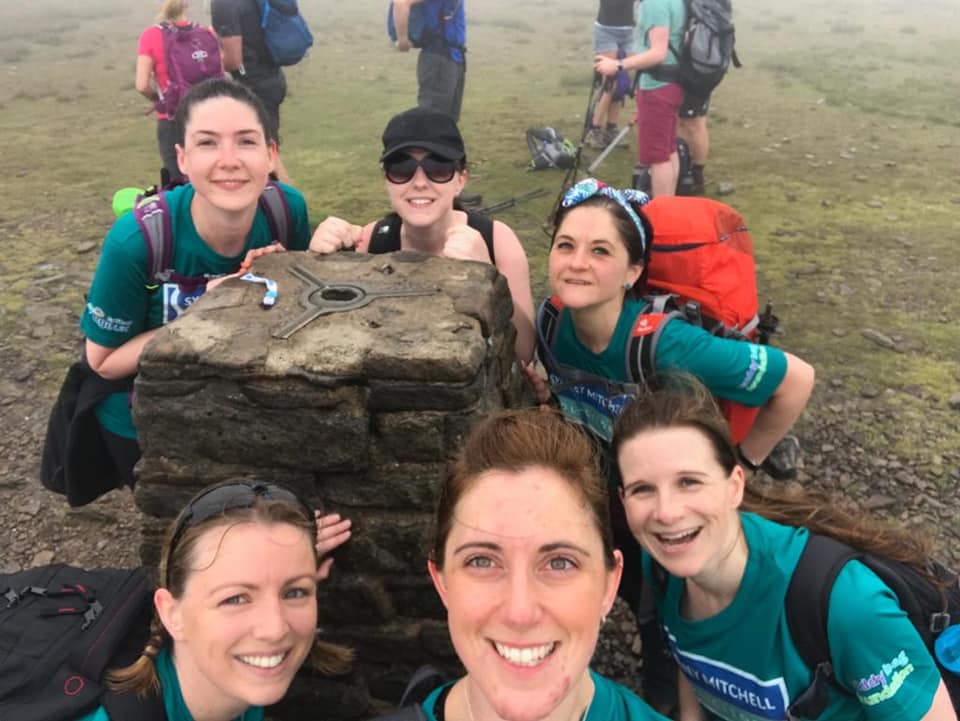 The local solicitors have hosted a Golf Day and two Smartphone Quizzes, sponsored our tshirts, and four colleagues who called themselves the 'Peaky Climbers' (pictured), completed the Yorkshire Three Peaks Challenge, raising over £1500, which was split between us and their other chosen charity, The Buddy Bag Foundation.
Sydney Mitchell have also supported our Smartphone Quiz Nights, taken part in Slip Into Slippers and in 2019 they hosted a Charity Ball which raised an incredible £10,000, also split between the two charities.
Another Golf Day is planned for 7 October 2021.
QS Davisons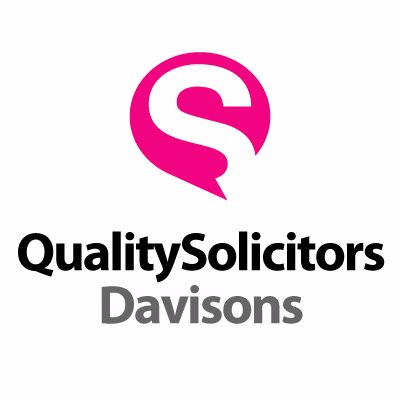 We have also been chosen as the Charity of the Year 2020/21 for QS Davisons. The Solicitors' firm has supported our Christmas raffle and chocolate bouquets, as well as raising over £7,000 for us with their own fundraising activities.
Past Charity of the Year partnerships
We were chosen by Knowle & Dorridge Ladies Circle Chair 2020/21, Jos Wolf, as her charity to support during her year as Chair. Our partnership commenced just as the coronavirus pandemic began, so fundraising opportunities were limited, but the group still managed to raise an incredible £3,940. We are so grateful for their support during such a challenging year, and we hope to be able to get together for a photo soon!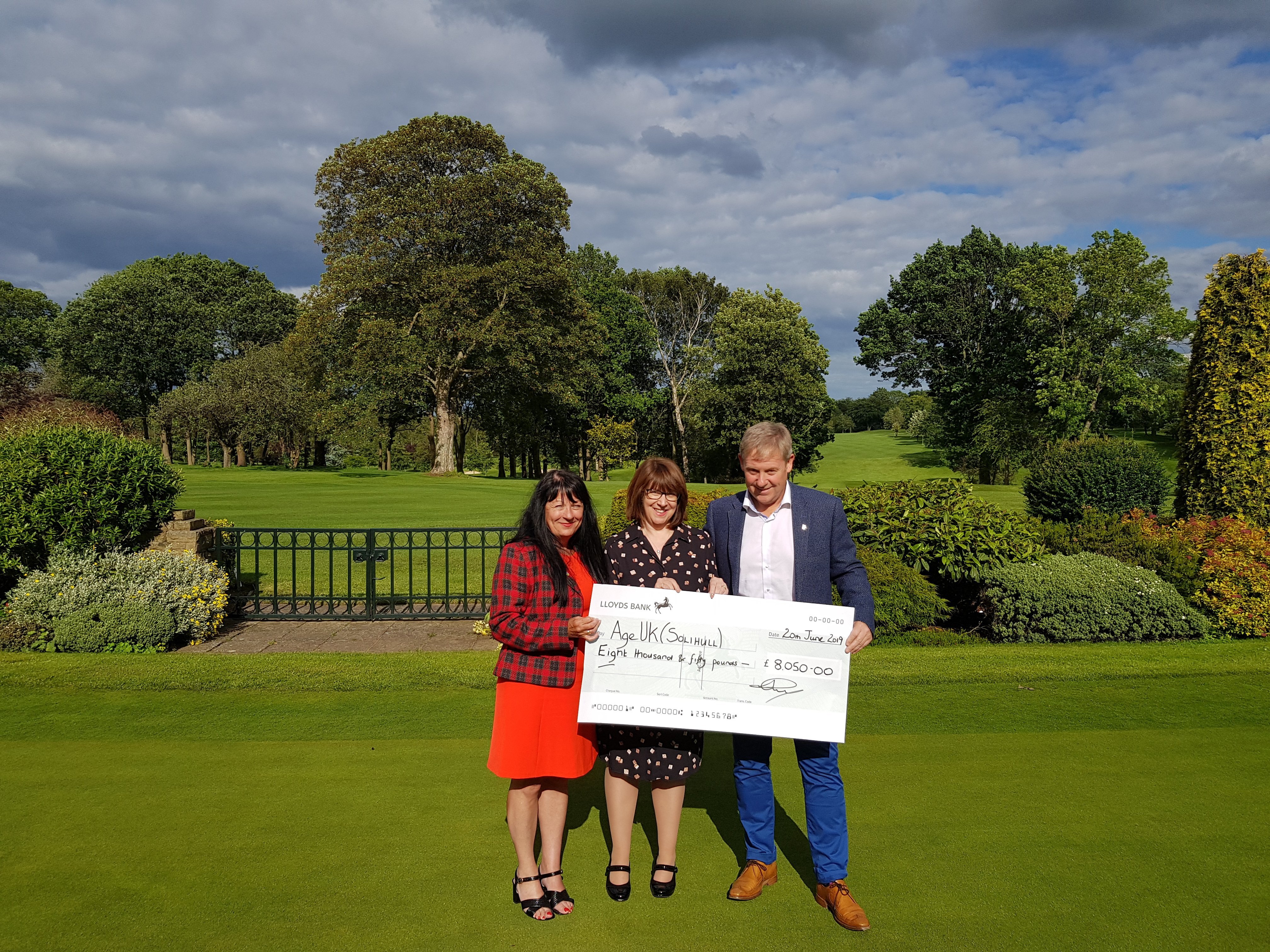 In 2018, we were chosen by Olton Golf Club's Captain, Moray Hulme, as his charity to support during his time in position. Thanks to the generosity of its members, the club raised an impressive £8,050 over the year. Our CEO, Anne Hastings, and Fundraising Manager, Lorraine Hart, went along to the club to be presented with the cheque (right). Moray said, "The members were delighted with my chosen charity and consistently supported events throughout the year. We know that the funds raised will benefit local people, and it was a pleasure to support such a great charity."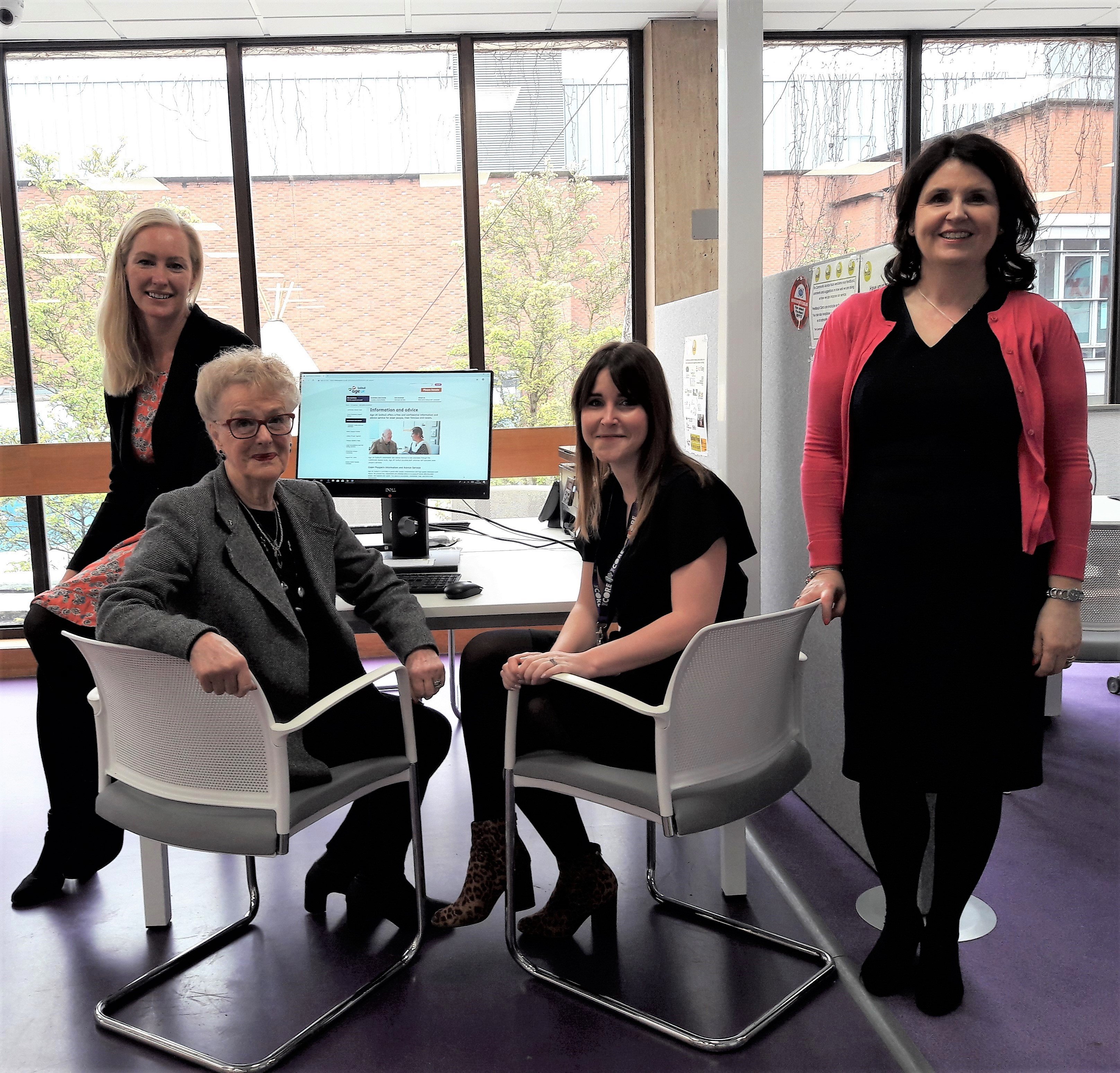 Data Service Provider for Britain's gas market, Xoserve, raised a fantastic £2,341 during our Charity of the Year partnership. The money has been spent on two new self-help PCs for our South Solihull Community Advice Hub. Rather than relying on an advisor to complete online forms on their behalf, people who access the Hub for information and advice are empowered to help themselves using the touchscreen PCs, with the help of a trained Age UK Solihull volunteer.
The team at Xoserve continued fundraising for us even after our year as their official Charity of the Year was over. In In October - December 2019 they raised £225 from a Halloween Bake Off, a further £54 from their chocolate bouquet, and an astonishing £1,008 from their Christmas Raffle. We are extremely grateful for their continued support.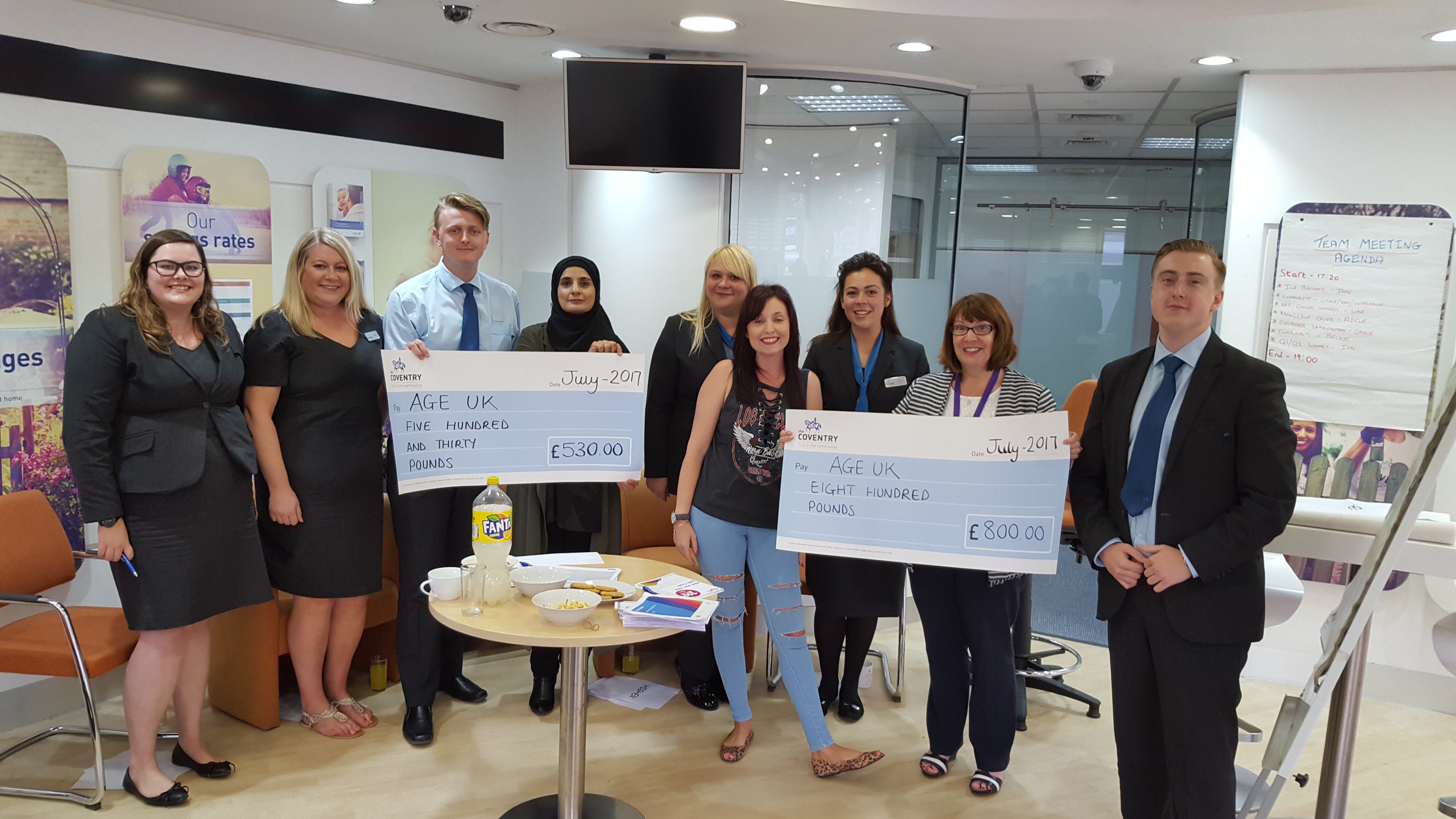 We'd also like to thank Coventry Building Society, Solihull branch, for having us as their Charity of the Year from 2015-2018. Throughout our partnership a total of £3,823.75 was raised, and we are very grateful for their support over the three years.
If you are considering choosing us as your Charity of the Year and would like any further information, please call us on 0121 704 7842 for a chat, or email events@ageuksolihull.org.uk.
Brand partnerships
We have two mutually-beneficial partnerships with local businesses where they will donate to Age UK Solihull if customers mention us when purchasing from them.
A-Plan Insurance

Capitol Mobility
Other recent corporate support
Paramo Lounge

This cafe/bar on Solihull High Street has been offering a biscuit for 20p with every hot drink purchased, and kindly donating the proceeds to us. In December/January, they raised a fantastic £98.80!

Crown Cars

This local taxi firm pledged to donate £1 for every person who downloaded their app during December 2019, and they reached their target donation of £250!
Couch Perry Wilkes

This environmental building services company chose us as their Charity of the Month for October 2019, and raised £207.26 from dress down days.

National Grid

Our relationship with National Grid began when they hosted a Christmas Party at their offices for our clients in 2019. Since then, the team has provided incredible support, including an online fundraiser, donations of food parcels and PPE during the coronavirus pandemic, a £1,500 donation to fund 10 tablets for our Digital Champions project, and over 2,700 welfare calls to older people carried out by a group of employees.
The Wilkes Partnership

This local solicitors' firm has offered us lots of support, including sponsoring our PSI bags, having a team at our Smartphone Quiz, and one of their colleagues completed the Great Birmingham Run for us.

Barclays

For the last two years, Barclays have had teams at both our Smartphone Quizzes and our Traditional Quiz, and they have also doubled our profit by offering matched funding for the events.
A2B Radio Cars

A2B have provided transport for our clients to and from various events including our Christmas lunches and the Easter basket making workshop at Birmingham Business Park.

Asda

For the past three years, Asda Community Foundation have given £500 to help pay for our social clubs' Christmas lunches. Asda have also awarded another £500 to enable us to buy MiFi boxes to help people get online at home.
Corporate sponsor case study - Morgan Parkes Recruitment
Morgan Parkes, a Solihull based recruitment consultancy, approached us after seeing the John Lewis Christmas advertisement in 2015 and wanted to support us:
they recruited the support of their clients and friends and family with a highly effective social media campaign, resulting in over 1000 gifts being donated for lonely older people at Christmas 2015, 2016 and 2017. They are collecting gifts again this Christmas and hope to beat last year's total.
joined with John Lewis, Solihull Taxi Cabs and ourselves to create some 'buzz' in the local Press about the 'No-one should have no-one' Christmas campaign
part sponsored our Client Christmas Party, enabling us to provide Christmas cheer for many clients who would not otherwise have seen anyone over the Christmas period
joined in our Summer Charity Ball, buying tickets and supporting fundraising activity on the evening
Thank you to Morgan Parkes for their support!
Daredevils
In July 2017 a team from Legal and General Solihull took to the skies to take on a tandem skydive. They helped to raise £6,154.68!
Previous Corporate Support
St Johns Hotel

St Johns have sponsored all five of our Charity Balls and each time, we have worked in conjunction with Solihull Sustain, raising a huge total of £90,000 over six years.
Solihull Taxi Cabs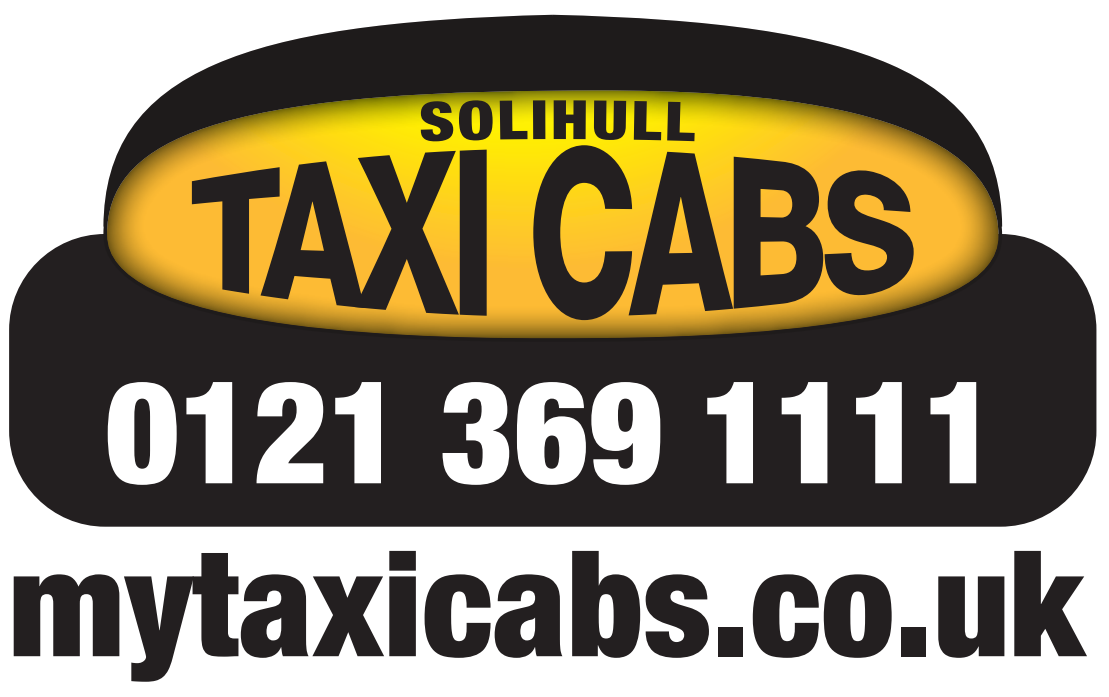 This taxi firm sponsored our ticket printing for our 'Rio Carnival' Charity Ball 2016.
They played old film reels at an afternoon tea for our clients, and they also played old Hollywood film reels for our 'Hooray for Hollywood!' Charity Ball in July 2017.
John Lewis Solihull

We have had lots of support from John Lewis over the years.
We held a Fashion Show at the store in 2016 and 2017.
We partnered with John Lewis Solihull for our Christmas campaign 2015. Their seasonal advert inspired Solihull residents to volunteer with us to become involved .
They made a generous donation to us so that we could hold a Christmas party for our clients and have helped us raise our profile through a presence in the store.
They have also previously been inolved in our Winter Warmth campaigns, completed a virtual bike ride, provided raffle prizes and donated wool for our Big Knit campaign in helping alleviate loneliness in older people.
Solihull Moors Football Club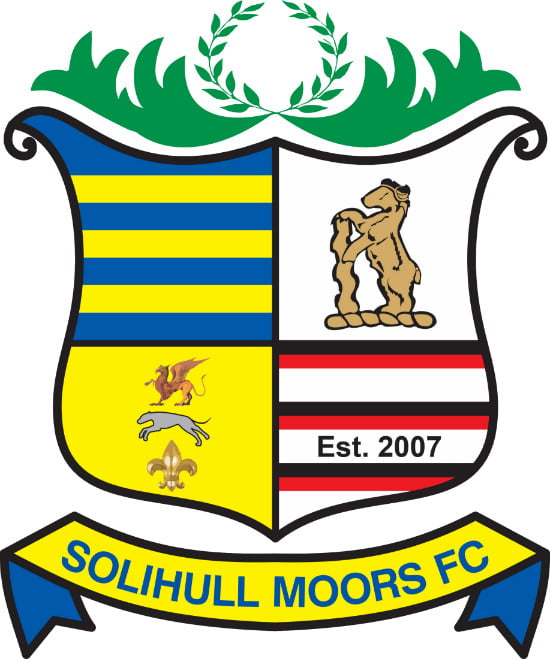 Solihull Moors have been very supportive over the years. We've held two client Christmas lunches with over 90 clients/volunteers attending in 2015 and 2016, as well as in 2018.
We've also held three interactive quiz nights here between 2016 to 2018, and they've organised for some delicious food at each of our events.
We would like to thank all our partners, past and present, for supporting us.
Want to know more?
If you are interested in partnering with us, give us a call on 0121 704 7842 or email events@ageuksolihull.org.uk.