Community Advice Hub Welcome Desk Volunteer - Solihull Library (not currently recruiting)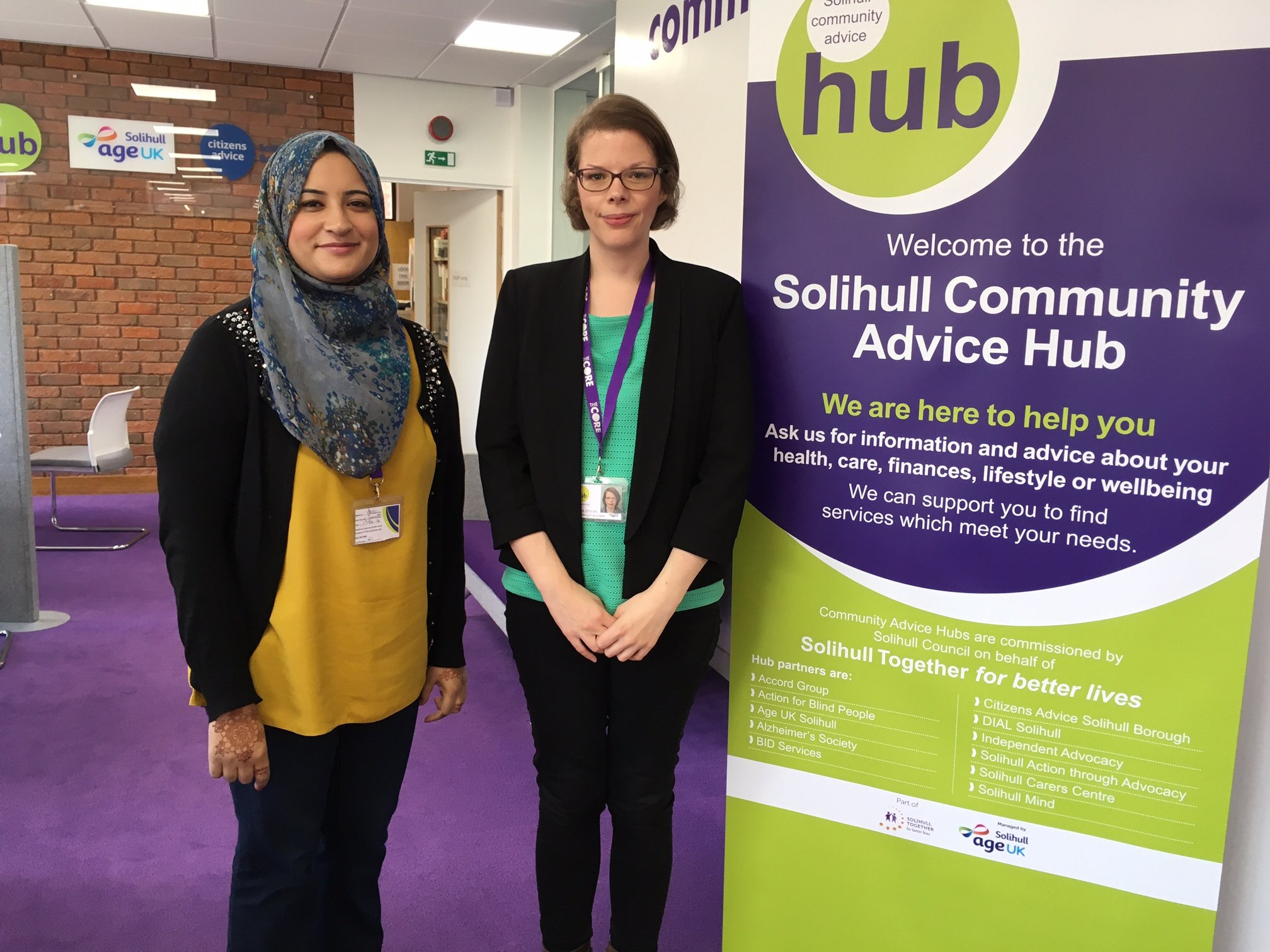 Adults of all ages visit our Community Advice Hubs with a range of queries.Volunteers welcome visitors to the Hub in Solihull Library, take contact details and direct them to our advisers. You'll learn about our work and gain some great experience.
Two hour slots are available Monday to Friday from 10am to 4pm.
Interested in volunteering at our Solihull Advice Hub?
Complete our volunteer application form and return to volunteering@ageuksolihull.org.uk.
"It's so rewarding"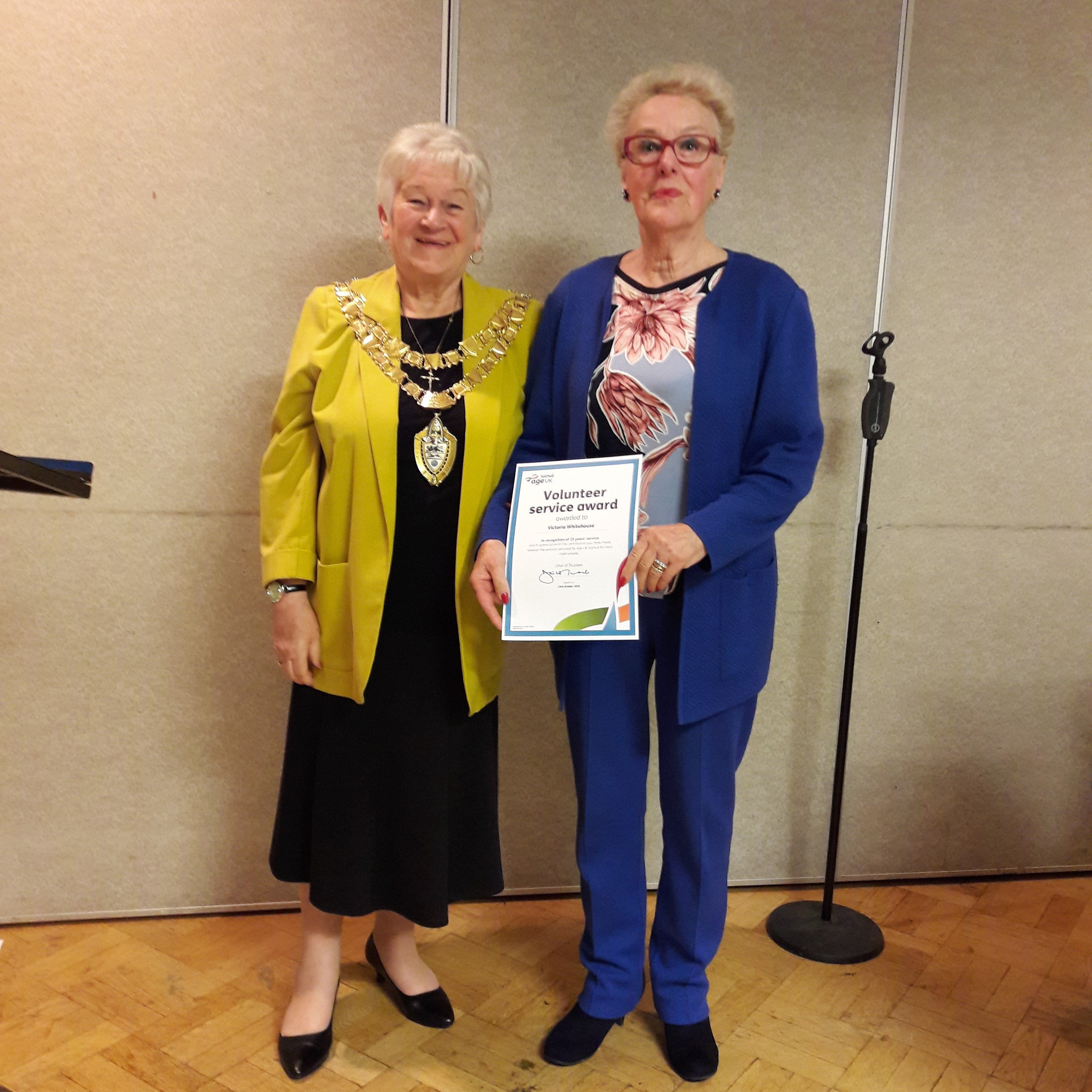 We hold a lunch event each year to say thank you to all our volunteers. At our 2018 event the Mayor of Solihull presented certificates to longstanding volunteers, including Victoria (pictured), who has volunteered for us for 15 years.
Victoria said "I'm proud to have volunteered for Age UK Solihull for 15 years. I've learned an awful lot working alongside such knowledgeable and helpful staff, and it's so rewarding to help so many local people. I often see people coming into our Community Advice Hubs looking depressed and anxious, and on their way out their body language has completely changed, as if their problem has been lifted, just by talking to someone."