Why 'No one should have no one' - The video
Published on 12 February 2018 01:00 PM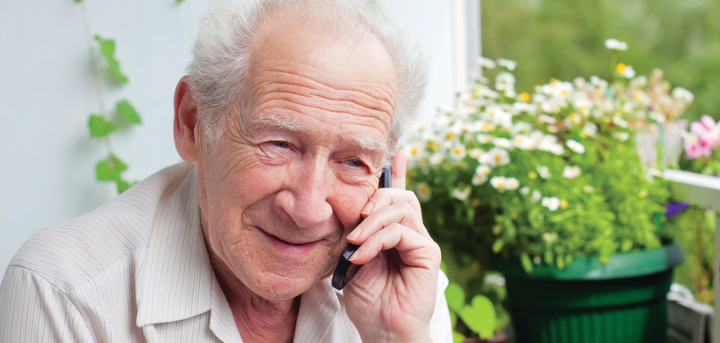 'Awards for all' Big Lottery Funded Project
Background
The video is the key output of a pilot project to engage people about the challenges of living alone and caring for a partner in later life. Nine people were successfully recruited from 40 participants, at two open engagement events.
The video featuring seven participants was premiered at a showcase event to local groups and societies who reflected on the content and then pledged actions to increase numbers of older members and guests at events.
Watching the video
The video was developed as part of a Big Lottery funded, Awards for All project. The 'Pull Up A Chair' engagement tool was used to deliver an audio-visual record of older peoples' thoughts on loneliness.
The video running time is 27 minutes and this is divided into nine themed films, each of which runs for 2-3 minutes.
These films can provide a useful focus for any training/awareness event and run consecutively once started. Use the pause button for discussion periods.
To see the individual films, click on the headings below
This first themed film covers the frustrations and fears of living alone and accommodating to both the ageing process and changes in circumstances.
This second themed film covers the heightened sensitivity to being overlooked/unseen in a crowd and perceived lack of respect as an older person.
This third themed film covers the acute loss of recent bereavement, difficulties adjusting and loss of carer role as an older person.
This fourth themed film covers the disappointment in time allowed with a GP and withdrawal of Adult Education classes. Also the lack of integration between services, issues trying to remember advice and struggling with leaflets.
This fifth themed film covers making the effort to get out and about so you have something to talk about. Also, an appreciation of transport services, fear in town on dark nights and weather, all as barriers for an older person.

This sixth themed film covers the need to join groups as an older person. This includes the understanding that keeping fit mentally and physically provides a reason to join but that people really benefit from social interaction, especially being introduced to other activities.
This seventh themed film covers the pain of silence, missing partners, sandwiches in the middle of the night, women having easy access to neighbours but men needing to go out to clubs or pubs, bottling it up and not relying on the 'bottle'.
This eighth themed film covers the difficulties around making social networks amongst neighbours, who either lead busy lives or are old themselves and have their own issues.
This ninth and last themed film covers the problems of talking too much or forgetting how to speak, using every opportunity to exchange a few words or realising that you may be talking but not engaging with others. This also includes losing your social network of GP's, nurses and carers when you cease to be a carer.
Intended Audiences
It is hoped anyone interested in the challenges faced by older people living on their own or caring for partners will benefit from watching this film. This should include Health and Social Care practitioners and commissioners, Housing Officials, Community Development teams, Public Services, Education Institutions at all levels, Private and Third Sector organisations serving older adults and the general public (as friends, relatives and neighbours.)
For More Information
If more information on this topic is required please click on these resources:
Contact us
If you would like to talk to a member of our team about any of our services, activities or volunteering