February - Service of the Month
Published on 25 February 2019 02:30 PM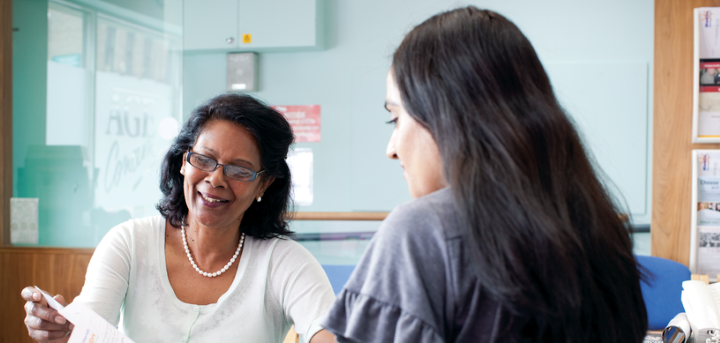 Information & Advice Service is our February 'Service of the Month'
The Information & Advice team at Age UK Wakefield District work to provide members of the public with information, support, contacts and a friendly ear.
At 7 Bank Street, Castleford, with Information Service Advisor Karen Briscoe at the helm, the volunteers - Mavis, Eileen and Louise have been committed to providing the help needed for many years and it's this strong knowledge base which makes the service such a life line to the 4386 people who made contact between 2017 – 2018.
The Bank Street office is open:
Monday to Friday 9am - 1pm
The Information Point at Pinderfields Hospital takes these skills and help into the hospital environment so people can visit the hub or have a chat bedside on the ward.
Staff member, Julie Boswell and volunteers are based at the Information Point on:
Monday - 9.30am - 4pm

Tuesday - 9.30am - 4pm
Along with advice on Social Care, Housing issues and how to remain independent, the Information & Advice team arrange meetings with a local Solicitor for wills and power of attourney as well as the DWP (Department of Works & Pensions Service) for Pensions & Benefits advice. They also loan out wheelchairs, personal equipment and reminiscence boxes.
This busy team helped older people in our district claim extra benefits to the value of £3,813,033.00 between 2017-2018!

We all feel this is a job well done and a vital service to our community.