Looking out for our Neighbours
Published on 27 March 2019 01:45 PM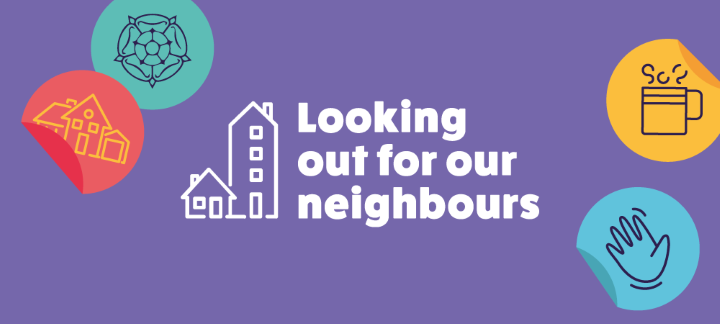 Age UK Wakefield District is supporting the new community campaign 'Looking out for our Neighbours'
Age UK Wakefield District is proud to be supporting the new community campaign from West Yorkshire and Harrogate Health and Care Partnership - 'Looking out for our Neighbours'. The campaign calls on everyone who can to think about doing a bit more for people living in their communities, who might need a little practical help or occasional company.
Many people in Wakefield District already do amazing things to support their neighbourhoods but if more people joined them on a more regular basis, the positive impact on the wellbeing of others could be truly significant.
For more information, to register or to download the useful Neighbour guide click here,
This will give you ideas and advice to get you started such as:
Always make sure your neighbour knows who you are before you offer to help them and respect their privacy.
They should never let anyone into their home unless they know first who you are so always introduce yourself – it sounds obvious but it's something lots of people forget!
A simple 'hello' could be your first step towards getting to know people who live near you
We think it is important to start with small acts of consideration so as not to overwhelm either party, and then build from there to maintain comfort all round.
Paula Bee, Chief Officer of Age UK Wakefield District commented:
As people get older, more opportunities arise which can trigger loneliness and sudden isolation, including bereavement, mobility issues, friends and family leaving the area and more restricted finances. This campaign chimes with the Age UK message that 'No one should have no one' and with a feature of our regular work supporting older people to connect to their communities and regain their independence after a set-back. Neighbourly interest and kindness would build on these efforts and spread the happiness that simple acts of kindness can bring to everyone."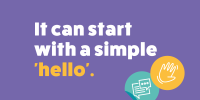 For more of our 'Looking out for our Neighbours' support news click here