A letter of thanks...
Published on 30 June 2020 04:47 PM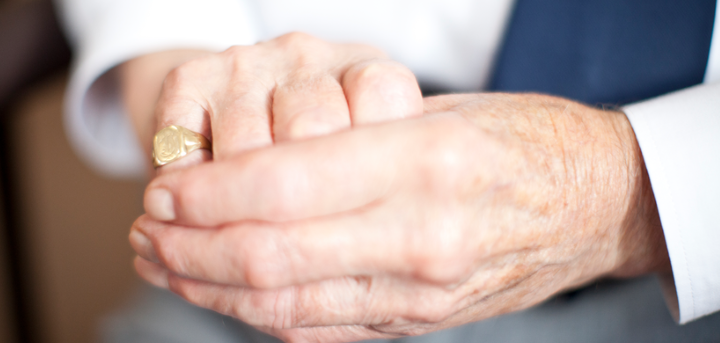 "Bluebell: my experience"
We received this lovely letter from one of our Bluebell Emergency Shopping clients ...
Hello, my name is Roy Able and I am lucky enough to have been offered access to 'Bluebell [Emergency Shopping Service]' ever since lockdown began. After the first announcement that the country was entering lockdown, literally overnight, I spent a couple of days online and on the phone trying, without success, to find one of the community groups which we were told had been formed to help people in my situation. In desperation more than hope, I then approached my local Age UK at 4pm on the first Thursday of lockdown and by 1pm the following day, I had a full list of essential shopping brought to my door by staff member Ben Mason. The following week Ben once again brought my shopping for me, after that volunteer Martin Hunter brought me a shop, and since then it has been volunteer Malcolm George.
Having managed an older person's charity in Leeds for nine years, I am well aware of the pressure and stress that must have been placed on both Age UK staff and volunteers as you have tried so hard, and so successfully in my own experience, to rise to the challenge and kind of overnight situation brought on by Covid 19, and yet, on every single contact I have had with anyone from Age UK (staff or volunteer) I have been met with nothing but kindness, calmness and a can do attitude (Boris would be proud!), great organisation, friendliness and a genuine sense of wanting to help and support me. I have also found so many more positive attributes I could go on about but perhaps won't here. I can also imagine the huge effort involved in organising the 'Bluebell' service, both initially and as an ongoing service and yet I have had not one single problem whilst being offered this extraordinary service. I am also well aware of the countless other support services Age UK offer in addition to 'Bluebell'.
I honestly believe finding the Bluebell service has not only helped me to access my weekly shopping, it has also helped me in so many other ways. I live at home with my 14 year old beloved cat Bertie and I had been worrying a lot about how I was going to make sure he remains well fed and looked after. Bertie is not only 14 years of age, he is also not in the best of health, so making sure he remains well fed has been a lot off my mind. And of course, knowing I was going to have my essential shopping delivered each week, for free, meant I had one less thing to stress and worry about during these unprecedented times. Knowing that this team of exceptionally kind and supportive people are around has very definitely helped me to cope with my own situation and helped me to cope with having to lockdown since Covid 19 reached our country. Of course, this service has not only provided lots of people with their essential weekly shop, it has in my case at least, also provided an emotional and social support just when I needed it the most.
Finally, one other and very unexpected bonus of my involvement with Bluebell has been an introduction to volunteer, Malcolm, with whom I have become friends really quickly as we have bonded at the garden gate, through our shared love of what we both call "proper music" – i.e. Rock music of the 1960's onwards!
Perhaps the best tribute I can pay to Age UK and the Bluebell service is to add that, having received so much help and support, I wanted to try and offer something back. Knowing I couldn't really offer a sizeable donation, I thought the best way I could contribute was to offer to become an Age UK volunteer myself and I am now in the process of making that happen. Perhaps I might just help another older person, if only in a small way, the way Age UK have helped me in a big way.
I Thank You All.
Roy Able (& Bertie too).