Corona virus (Covid-19) Update
Published on 02 June 2020 04:00 PM
It is so important to keep up to date with official advice during the Coronavirus (Covid-19) pandemic, especially for older people. We have gathered together the major web pages you may wish to consult here on one page.
We will regularly visit and post short sentences describing any changes but please always check by clicking through your preferred link and following the options offered.
If you are struggling to get the essentials you need during this period, please ring our main phone number on 01977 552114 and one of our team members will help you.
Click here for a guide to our services during the coronuvirus outbreak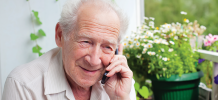 Please refer to the following trusted sources for your information about Coronavirus (Covid-19):
Providing information on local services and national guidelines re: Covid-19
Here you will find information on any council venue closures or changes to services or support on offer to you. Please note this is a rapidly changing situation so please check regularly for updates. Thank you.
Providing all the latest updates across all areas of activity. Our recommendation is now that you access these webpages and use the clear menu to access the information you require which is updated as things change. We recommend the first section called 'Protect yourself and others from coronvirus'
A useful site for people who are living with dementia or caring for loved ones with dementia
A page full of useful links and advice
In light of the increase in Coronavirus (COVID-19) scams we have set up this page to help keep people informed about how they can stay safe online.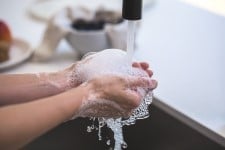 Looking after your mental health:
NHS - Every Mind Matters: 10 tips to help if you are worried about coronavirus
NHS - Every Mind Matters: how to look after your mental wellbeing while staying at home
MIND – Great tips on managing self-isolation
Public Health England – An explicit guidance on mental health in the crisis
To help you develop a personalised plan for supporting your mental health
Health Innovation Network - Activities for Older Adults - During COVID-19
Although this guide has been developed to address these issues in care settings, it contains some valuable resource links that may be useful to your clients and their families
Looking after your physical health
Public Health England Active at Home
This booklet has been developed to support older people and those who are shielded to be active and healthy at home.
If you aren't expecting us, it isn't us!
Age UK Wakefield District Staff and Volunteers will never just turn up unexpected at your door. We are always responding to your request to us for help and we ring in advance to tell you we are coming so you know when to expect us. All our staff and volunteers carry ID badges so do not believe anyone claiming to come from Age UK Wakefield District who turns up unannounced and without a correct ID badge. If you need help for yourself or anyone in the Wakefield District who is over 50 please call our main number 01977 552114 and we will help in any way we can.