Corona virus (Covid-19) Update
Published on 12 January 2021 11:35 AM
It is so important to keep up to date with official advice during the Coronavirus (Covid-19) pandemic, especially for older people. We have gathered together the major web pages you may wish to consult here on one page.
If you need any advice or support please contact our main phone number on 01977 552114 and one of our team members will be able to help you.
Click here for a guide to our services during the coronuvirus outbreak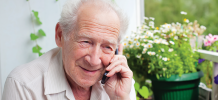 Please refer to the following trusted sources for your information about Coronavirus (Covid-19):
As the Covid-19 vaccines are rolled out across the country, please see below information leaflets from Public Health England.
A guide for older adults 'Why do I have to wait'
As the pandemic is now managed at local area level, this page might be the most useful, providing information on local services and with clear links to important national guidelines:
In a rapidly changing situation, we recommend that you check regularly for updates.
Providing all the latest updates across a wide range of topics and areas of activity. The menu on this main page is clear and, given the wide audience we now serve, we recommend that you select which areas are relevant to your situation.
A useful site for people who are living with dementia or caring for loved ones with dementia
A page full of useful links and advice
Led by West Yorkshire Trading Standards Service, West Yorkshire Financial Exploitation and Abuse Team (WYFEAT) undertakes complex criminal investigations, safeguarding victims and vulnerable adults in the community. In addition, the team can undertake confiscation cases to remove assets from offenders and compensate victims. Contact the Duty Officer using the above hyperlink.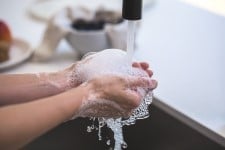 Looking after your mental health:
NHS - Every Mind Matters: 10 tips to help if you are worried about coronavirus
NHS - Every Mind Matters: how to look after your mental wellbeing while staying at home
MIND – Great tips on managing self-isolation
Public Health England – An explicit guidance on mental health in the crisis.
To help you develop a personalised plan for supporting your mental health
HEALTH INNOVATION NETWORK - Activities for Older Adults - During COVID19
Although this guide has been developed to address these issues in care settings, it contains some valuable resource links that may be useful to your clients and their families
Looking after your physical health
Public Health England Active at Home
This booklet has been developed to support older people and those who are shielded to
be active and healthy at home
If you're not expecting us, it isn't us!
Age UK Wakefield District Staff and Volunteers will never just turn up unexpectedly at your door. We would always be responding to your request for help and will telephone in advance to let you know when to expect us. All of our staff and volunteers carry ID badges so do not believe anyone claiming to come from Age UK Wakefield District who turns up unannounced and without a correct ID badge. If in doubt, please call our number to confirm the identity of the visitor. If you need help for yourself or anyone in the Wakefield District who is over 50 please call our main number 01977 552114 and we will help in any way we can.