Corona virus (Covid-19) Update
Published on 12 May 2020 12:00 PM
It is so important to keep up to date with official advice during the Coronavirus (Covid-19) pandemic, especially for older people. We have gathered together the major web pages you may wish to consult here on one page.
We will regularly visit and post short sentences describing any changes but please always check by clicking through your preferred link and following the options offered.
If you are struggling to get the essentials you need during this period, please ring our main phone number on 01977 552114 and one of our team members will help you.
Click here for a guide to our services during the coronuvirus outbreak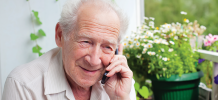 Please refer to the following trusted sources for your information about Coronavirus (Covid-19):
Providing information on local services and national guidelines re: Covid-19
Here you will find information on any council venue closures or changes to services or support on offer to you. Please note this is a rapidly changing situation so please check regularly for updates. Thank you.
#WakefieldCares – looking out for your neighbours
You can also find out more information about volunteering and looking out for your neighbours with #WakefieldCares. Everyone must now reduce day-to-day contact and stay at home except for limited purposes in order to protect the NHS and save lives. This guidance does allow for individuals to provide care or to help a vulnerable person. If you can give help to people in your community, we are encouraging you to start by being a good neighbour in your own streets and offering support to others. We've prepared some contact cards that you can print and post through letter boxes to help you find out who needs help. It's up to you where and how quickly you can offer help. Please always check the latest government guidance on social distancing and self-isolation, to keep everyone safe and protected here.
Staying alert and safe (social distancing)
The most important thing we can do is to stay alert, control the virus, and in doing so, save lives. Everyone's actions have helped to reduce the transmission of coronavirus in our communities. As the UK moves to the next phase in our fight against coronavirus, the most important thing we can do is to stay alert, control the virus, and in doing so, save lives.
It is your responsibility to adopt these principles wherever possible. The government is also using these principles as the basis of discussions with businesses, unions, local government and many other stakeholders, to agree how the principles should apply in different settings to make them safer.
Coronavirus (COVID-19): transport and travel guidance
Information for people using transport or working in the transport sector during the coronavirus outbreak.
How to wear and make a cloth face covering
Instructions on how to wear and make a cloth face covering.
£2 billion package to create new era for cycling and walking
Following unprecedented levels of walking and cycling across the UK during the pandemic, the plans will help encourage more people to choose alternatives to public transport when they need to travel, making healthier habits easier and helping make sure the road, bus and rail networks are ready to respond to future increases in demand. The government will fund and work with local authorities across the country to help make it easier for people to use bikes to get around.
Due to coronavirus precautions, all Veterans UK services are operating remotely, however all Armed Forces Pensions, War Pensions and Armed Forces Compensation Scheme regular payments will continue to be made as usual into a nominated account. Urgent welfare support for veterans is also being maintained. Full details on the changes can be found here
Coronavirus outbreak FAQs: what you can and can't do
The most frequently asked questions on what you can and cannot do during the coronavirus outbreak. Updated 11th May 2020
Coronavirus (COVID-19): hospital discharge service requirements
Explains discharge to assess procedures for patients who no longer need hospital care.
Specifically, for patients and relatives the following guidance documents are now available:
Discharge to a care home for recovery
Useful Guidance on Helping Others Safely
Across the UK people are playing their part and providing essential support to their friends and family who are in isolation. This guidance offers advice on heling others and keeping yourself and those you help as safe as possible.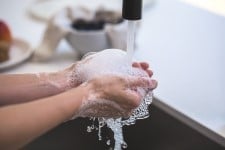 Information for people at high risk
Coronavirus can make anyone seriously ill. But some people are at a higher risk and need to take extra steps to avoid becoming unwell. This website page also has more information about Covid-19 and health conditions including: Asthma. Other lung conditions such as COPD. Joint and Muscle conditions. Heart Disease. Stroke
Useful information for older people to stay safe and well through the coronavirus crisis
Click here the Age UK PDF pamphlet about coronavirus
A useful site for people who are living with dementia or caring for loved ones with dementia
A page full of useful links and advice
Looking after your mental health:
NHS - Every Mind Matters: 10 tips to help if you are worried about coronavirus
NHS - Every Mind Matters: how to look after your mental wellbeing while staying at home
MIND – Great tips on managing self-isolation
HEALTH INNOVATION NETWORK - Activities for Older Adults - During COVID19
Although this guide has been developed to address these issues in care settings, it contains some valuable resource links that may be useful to your clients and their families
Public Health England – An explicit guidance on mental health in the crisis.
To help you develop a personalised plan for supporting your mental health
Action taken to support the public transport network during next phase of COVID-19 pandemic response
The restriction on concessionary travel before 9.30am is due to be restored on 1 June to ensure the maximum possible capacity is available for key workers and others who need to travel for work.
Concessionary Travel Pass Holders - We are strongly urging concessionary travel pass holders not to travel and to consider other ways they can access shops and services. For those who have no alternative, West Yorkshire Combined Authority has introduced greater flexibility on concessionary travel passes so they can be used all day. Pass holders who have a pass due for renewal can renew online at wymetro.com. Those pass holders who cannot renew online may continue to use their expired pass until 28 June 2020.
Access Bus - Access Bus services are suspended from Good Friday in line with Government guidelines to stop unnecessary travel and as community services become available to help meet customers' shopping needs. Access Bus customers are being contacted directly to ensure they are aware of the services available. Access Bus customer service will remain available to help during the Coronavirus (Covid-19) pandemic.
For people who do need to make essential journeys, click here for updates and details of any changes
Watch out for COVID-19 related fraud
Guidance from the West Yorkshire Financial Exploitation and Abuse Team to increase fraud-awareness and protection
Brief advice to protect yourself:
Do not click on links, or attachments in suspicious emails and never respond to unsolicited messages and calls that ask for your personal, or financial details.
If you are making a purchase from a company, or person you don't know and trust, carry out some research first and ask a friend, or family member for advice before completing the purchase. Where possible use a credit card to make the payment, as most major credit card providers insure online purchases.
Always install the latest software and app updates to protect your devices from the latest threats.
Also holds full advice on
Check out this handy guide called 'Little Book of Big Scams', provided by the police to help you stay safe and away from scams during the Coronavirus.
If you aren't expecting us, it isn't us!
Age UK Wakefield District Staff and Volunteers will never just turn up unexpected at your door. We are always responding to your request to us for help and we ring in advance to tell you we are coming so you know when to expect us. All our staff and volunteers carry ID badges so do not believe anyone claiming to come from Age UK Wakefield District who turns up unannounced and without a correct ID badge. If you need help for yourself or anyone in the Wakefield District who is over 50 please call our main number 01977 552114 and we will help in any way we can.