Emergency Support for Wakefield's Veterans
Published on 18 June 2020 01:14 PM
A new project to provide emergency support for Wakefield's Veterans during Covid-19
In partnership with Soldier, Sailors, Airmen and Families Association (SSAFA) and The Armed Forces Covenant Fund Trust (AFCF) Age UK Wakefield District is please to be involved in a new project to provide emergency support for veterans in the Wakefield District.

Our Connecting Care triage team will identify any Veterans who call our Single Point of Contact Numer 01977 552114, asking for help and support, they will then pass details on to the dedicated Emergency Support for Wakefield's Veterans (ESWV) team of Community Case Workers who will work with them on a one to one basis to identify their needs.
The aim of the project is to:
Provide emergency and immediate support for vulnerable veterans who are most isolated because of Covid-19 9 (coronuvirus)
Support to Veterans who are unable to access services or who have limited social contact during the period of self-isolation and restrictions.
Work with SSAFA and AFCF locally who will act as partners.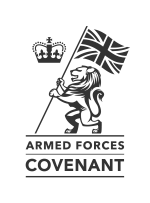 The Community Case workers will undertake an holistic assessment to measure each person's quality of life and identify personal needs. They can then refer individuals into other Age UK Wakefield District Services such as:
Emergency Shopping
A Shopping Service provides a regular and one-off shopping service to support older people who are self-isolating in our district.
Wraparound
A telephone service to support older householders who are self -isolating and may be feeling overly anxious and/or emotionally depleted through fear of the COVID-19 threat and subsequent lockdown measures, now and in the future.
Information and Advice
A range of information and advice services for older people, their carers and professionals on a wide range of issues including housing, social care, residential care and maintaining independence.
Connecting Care
Working with other professional to provide a programme of person-centred care across the Wakefield District
More details to follow on our Services pages