Steps Up September
Published on 07 September 2020 02:47 PM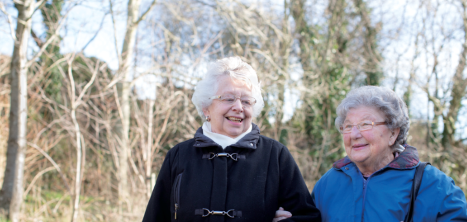 Get fitter and healthier while raising money for your local Charity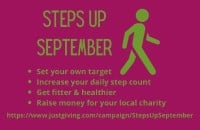 Get fitter and healthier while raising money for your local Charity. Increase your daily step count during the month of September to create your own challenge at your own pace.
Many of us have struggled to get out and about during lockdown, but September could be the right time to get healthier and lose some of those pesky lockdown pounds!
Set your own goal, whether its to get out each day, walk to the end of the road or three times round the park, by increasing the amount of steps you take youll soon notice a difference to your fitness.
Each day you increase your steps, even if its by just one, pop £1 in a jar BUT if you miss a day, put a £2 forfeit in a jar. At the end of the month, donate the total to Age UK Wakefield District to help us support others getting back out and about after lockdown.
Dont forget to send us your progress photos and keep us posted!
For more details on how to donate to our Steps Up September campaign click on the JustGiving link
JustGiving - Steps Up September