The Big Knit - A reminder
Published on 23 November 2020 11:16 AM
As we are in the midst of a second lockdown, if you find yourself stuck for ideas of things to do, why not put the kettle on and learn to knit!
As you may be aware, the Big Knit campaign is being run again with the deadline for hats being Summer 2021.

If you could spread the word to everyone, and anyone, and ask if they would like to participate in knitting, or crocheting, small hats to fit on innocent smoothie bottles.
This is a great fundraiser for us as innocent will donate 25p for each hat knitted; while also providing a worthwhile activity to keep people busy during these uncertain times. All monies raised goes towards vital services for older people in the Wakefield District.
The initial deadline date to send the bobble hats is:
Thursday 29th April 2020

Knitting patterns can be found on our dedicated website page, alternatively, we can post a pattern out or send one out electronically - please email me at kimhartley@ageukwd.org.uk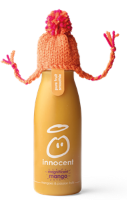 Happy knitting...