THRIVE
Published on 23 June 2020 04:00 PM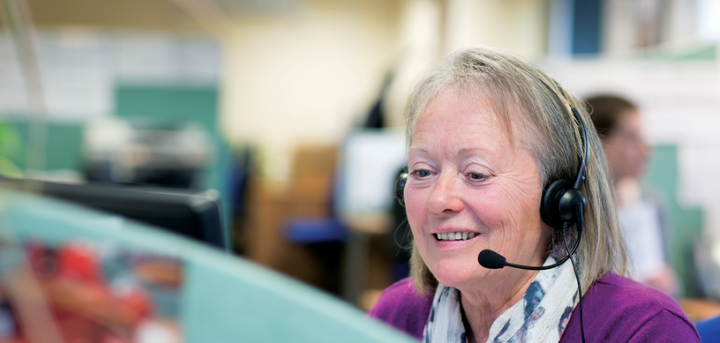 A tele-health project in partnership with the University of Huddersfield.


We are pleased to announce that we are collaborating with the University of Huddersfield on an innovative tele-health pilot project called THRIVE.

The lockdown has made an impact on the well-being of vulnerable people, even if they have avoided coronavirus. Now the University of Huddersfield is pioneering an audio-visual tele-health coaching service that will help older people preserve and boost their physical and mental health to live their best life.

Due to be launched in late June 2020, the new service will draw on the expertise of students and their lecturers in the twin disciplines of occupational therapy and physiotherapy. People aged over 50 and who are able to use audio-visual technology will take part in six sessions over three weeks and receive specially tailored advice and encouragement.

Bethan Hebberd, who lectures in physiotherapy at the University and is one of the clinicians who have developed the project said - "The sessions will centre around the goals that participants want to achieve. They might be feeling anxious or not sleeping very well or they feel they are not being very active. We will work through techniques around health coaching, relaxation and exercise to help them achieve their goals."

Ms Hebberd explained that at a very early stage in the pandemic she and her colleagues, including head of the Division of Health and Rehabilitation Dr Benita Powrie, realised the effect it was having on health and well-being beyond the virus itself.

Older people and those with significant health conditions are having to isolate and that can have secondary issues around mental and physical health. It was realised that the NHS is having to focus on keeping people alive, so they thought about how they could help people who are alone, suffering from poor health.

The answer was to pilot a new tele-coaching service, in which students, supervised by their qualified clinician lecturers, offer advice via audio-visual links.

The collaboration was developed with Age UK Wakefield District, who have supported the programme by identifying potential users for the service.
Paula Bee – CEO Age UK Wakefield District says:
"We are delighted to be collaborating with the team at the University of Huddersfield on this innovative programme. The pandemic has deeply impacted on the well-being of our older people. This programme offers a great opportunity to provide evidence-based intervention, to support well-being in these difficult times"

Although the project is a response to the Covid-19 emergency, valuable lessons will be learned and it is likely that even after normality has returned, the use of audio-visual technology for healthcare will become an established feature of the curriculum at the University of Huddersfield.

Tele-health has become popular in parts of the world, such as Australia and the USA, where it has been more of a necessity but since the start of the current crisis, telehealth in the NHS has sky-rocketed.
Some 32 students and eight lecturers will take part in the project. It is unique because it delivers health coaching via video call from a combination of two disciplines – occupational therapy and physiotherapy. Huddersfield University are hoping that the project is a pilot study that can then roll out to make up part of their work placement offering and are very keen to develop this further.


If you know of anyone who is over 50 and is isolated and may be interested in taking part in the pilot programme, please contact Brenda Wardle, Programme Manager on 01977 552114 or email - brendawardle@ageukwd.org.uk.