A1 Football Factory              Walking Football
Published on 14 October 2021 02:42 PM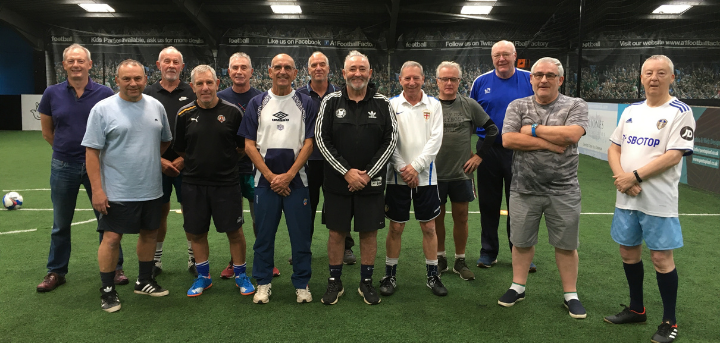 Exciting news! Over 50's walking football comes to A1 Football Factory
We are delighted to partner with A1 Football Factory as they become the newest location for our over 50's walking football group.
Walking football is great not only as a form of gentle exercise but for getting to know new people or meeting up with old friends.
A1 Football Factory would like to invite you to come along a try a free taster session followed by drinks in the bar and the chance to get to know the other players.
If you'd like to find out more or register your interest, please call A1 Football Factory on 01977 525545
A1 Football Factory
Find out more about A1 Football Factory Walking Football