Change, Hope And Transition
Published on 17 January 2022 11:56 AM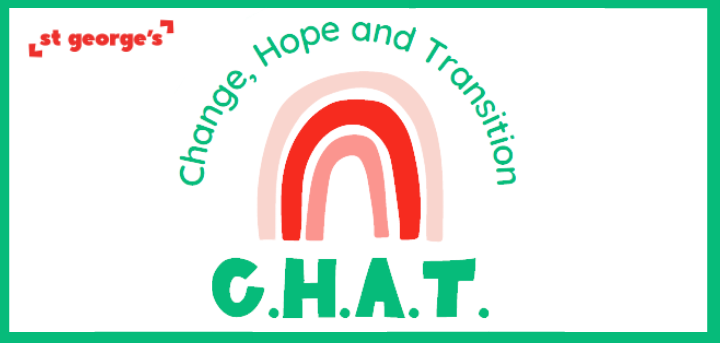 One-to-one support for people who may be struggling with loss, change and adjustment in any area of life.
Working with our friends at St Georges community centre in Lupset, we are pleased to tell you about a new service for people struggling due to a bereavement or a significant life change.
C.H.A.T offers a chance to share concerns in a confidential setting and explore possible solutions to issues that may be causing you stress and worry.

The project aims to take a gentle and informal person-centred approach allowing people the space and time to explore their own difficulties. It will offer information on grief, managing change and transition and re-building confidence and wellbeing.

Appointments can be offered for telephone or face to face sessions
with a friendly, experienced member of the team.

For further details or to book an appointment please contact the centre on 01924 369631 or call in to the drop-in session, every
Wednesday 2-3pm
St George's Community Centre, Broadway, Lupset. WF2 8AA