July Service of month
Published on 04 July 2022 03:49 PM
One of the most rewarding areas to work in is undoubtedly social care.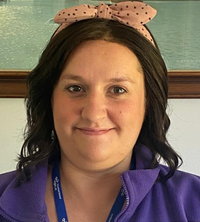 With an aging population, high quality care in your own home is more important than ever.
Here at Age UK Wakefield District we provide a range of care and support to suit your needs. We are more than just a care company. Our trained staff team are here to help You decide what care You need. We are able to make a number of onward referrals to our colleagues within our Connecting Care Hubs to provide support for you in all areas of your life.
Our staff team offer support for you to live your life the way that you want to and remain as independent as possible in your own home. The care team make time for you, our visits are flexible which allows tasks to be completed but also time to get to know you, your routine and provide the best possible support for you.
We provide two different levels of support:
Personal Care Services (Professional Care Assistants providing flexible, care in your own home. Seven day a week services 7am – 10pm across the Wakefield District). We are able to offer assistance with the following personal care:
Getting in & out of bed
Dressing & undressing
Bathing or showering
Washing
Shaving
Oral hygiene
Hair washing and care
Nail care (filing only)
Support with eating and drinking
Assisting with toileting needs
Applying prescribed creams
Catheter care
Support with medication at home
Domestic Support Services (Professional Support Workers providing flexible support at home (Monday to Friday)
General Housework (Vacuuming and dusting)
Cleaning of bathrooms and kitchens
Laundry: Washing, drying and ironing
Washing up
Preparing and cooking food
Shopping either with you or on your behalf
Making and changing beds
Booking appointments
Pet Care
Assisting with social contact e.g. phone calls, emails and internet use
Sitting Service/ Companionship
Accessing the community
Becky, Home Support Service Manager
Feel free to contact us for more information on 01977 664861 direct or email us at homesupportservice@ageukwd.org.uk
Customer Feedback

Mr. H- " I'm very happy with the service, Becky is a very helpful young lady and is very thorough at cleaning and does it just to our standards."
Mrs. B- "I have a good relationship with Carlie and she gets on with everything that needs doing and always stays extra if needed, we enjoy a hot drink together before she leaves. "
Mr S- "I like all of the staff and get along well with everyone who comes, I enjoy the company and they always get everything done for me. "
Mrs D- "I have a wonderful relationship with both Anne and Paul nothing is too much trouble, Paul has helped me with working my computer and doing things online and I now manage to do my shopping online."